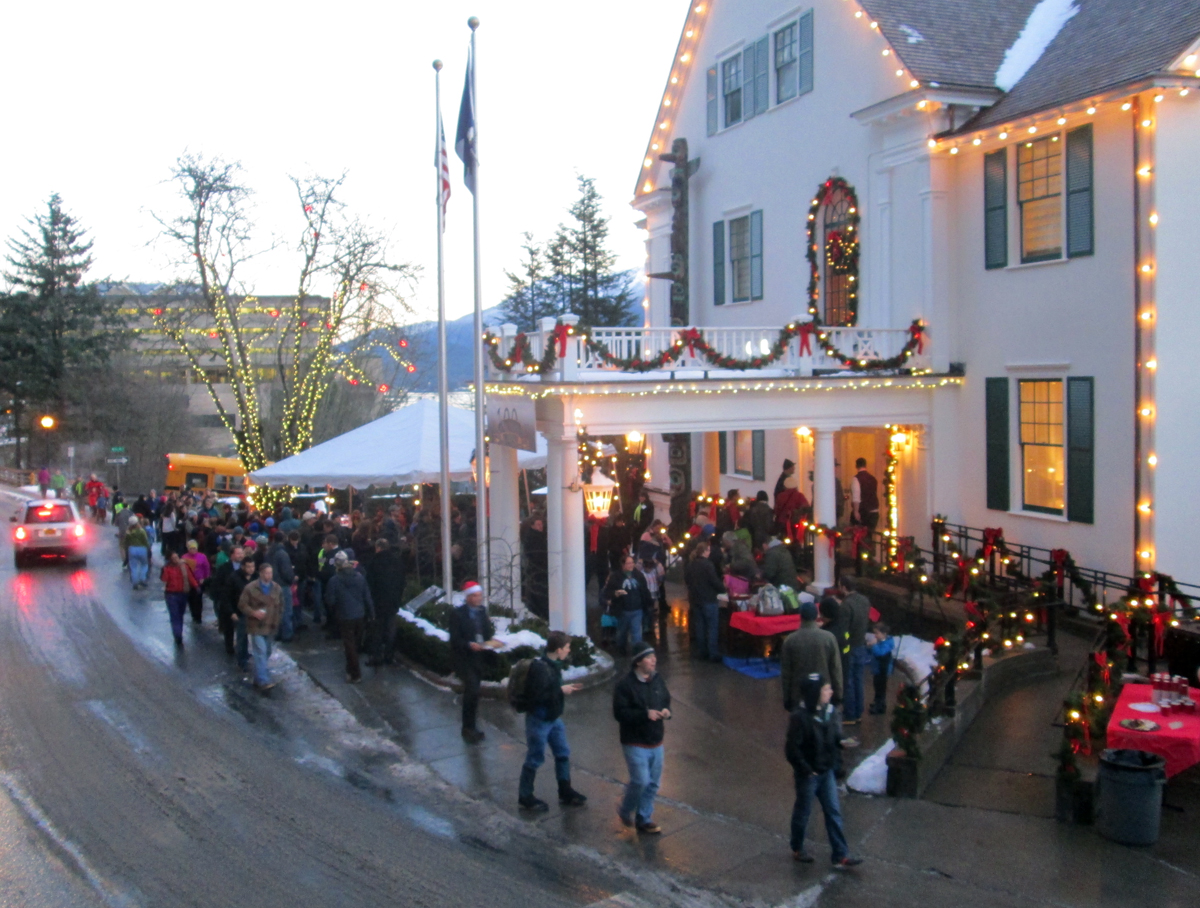 Next Tuesday marks the big holiday event for downtown Juneau.
Alaskans are being invited to the Governor's Annual Christmas and Holiday Open House.
Over 24,000 cookies and over 100 pounds of fudge and chocolate candies are being prepared for the event. As has been the practice during past open houses at the governor's house, members of the governor's cabinet will serve hot apple cider and holiday treats to guests waiting in line outside the residence.
The holiday open house runs from 3 to 6 p.m. next Tuesday, December 10th.