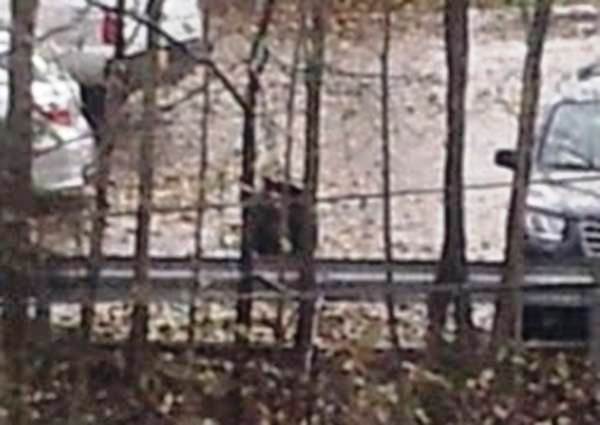 A smart young bear eluded authorities Tuesday morning, crawling out of a dumpster just before they arrived.
The black bear was seen in a dumpster in the loading dock area of Juneau's State Office Building.
Tanci Mintz is State Leasing and Facilities Manager. She's actually in Anchorage, but manager for all state facilities.  By the time she got a call from a Juneau office worker, she says Fish and Game had been called.
At 10:58 a.m., Mintz sent out an email to SOB employees warning them to stay out of the area until the bear was freed and had left.
"Within five minutes or so the little guy, well he's not that little, he's kind of roly-poly, made it out by himself and wandered off.  Someone sent me a photo, he's really fat.  I think he visits a lot of dumpsters."
The bear was in a large dumpster, used for the SOB and Alaska Office Building.  He quickly left – before Fish and Game arrived.