Juneau's processed poop is going to start piling up come Jan. 1, unless a new disposal arrangement comes together soon.
The search for the latest stopgap to get rid of the capital city's sewage sludge comes after municipal officials abandoned a new disposal contract.
The Juneau Assembly's Public Works Committee is expected to hear an update at
its next meeting
, Oct. 28.
The city solicited contracts in August, and received only one viable bid from Juneau homebuilder Bicknell Inc. The Juneau Assembly had even approved funding the new contract in September, before municipal staffers decided to cancel it.
That leaves just 10 weeks before Juneau goes over the fecal cliff, as a KVOK radio host once called it. (Kodiak had a similar sewage sludge problem last year.)
Juneau's sewage sludge disposal contract with Waste Management expires at the end of the calendar year. After that, the city doesn't have the means to dispose of it on its own.
Bicknell declined to comment, but City Engineering Director Rorie Watt said the company's plan was to heat dry the sludge. That means using specialized industrial equipment that's kind of like a big, sophisticated laundry dryer. Heat drying is one of several methods the Environmental Protection Agency recognizes for processing biosolids to recycle as fertilizer.
Watt said three things led the city to abandon the contract: higher costs, risk of significant odor issues and lack of time.
Bicknell quoted its proposal at $1.6 million per year, which is about 40 percent more than what the city spends now on disposal.
A new contract with Waste Management wouldn't necessarily be cheaper; it bid in August, too, with a higher price. And the bid was invalid because it demanded Juneau process the sludge up to fertilizer levels.
Waste Management's local manager, Eric Vance, said he doesn't know yet if he'll still be in sludge business in 2014.
The odor risk became apparent after hearing from Stayton, Oregon. Watt said an operation there uses the same equipment Bicknell planned to use and processes the same kind of sludge produced by one of Juneau's wastewater treatment plants. The town complained about odors, even though it was a mile away from wastewater treatment and sludge processing facility.
"So the sum total of it I think was, you know, good on Bicknell for trying to propose a solution for us, 'cause we need one," Watt said.  "But, you know, if we get that kind of odor issue and we've got a 5-year contract, and, and our costs increase by at least 40 percent, it doesn't look like a good deal to us. And, realistically, could they be ready by Jan. 1? No way."
Bicknell still needed to set up its facility as well as acquire municipal and state permits.
"We sort of bit the bullet and spent the money on watertight shipping containers," Watt said.
That's $800,000 for 40 new specialized shipping containers, because Waste Management doesn't process the sludge. It's been shipping hundreds of tons of the stuff a month via Alaska Marine Lines to an Oregon landfill. And AML has its own complaints about odors and leakage, which the containers resolve.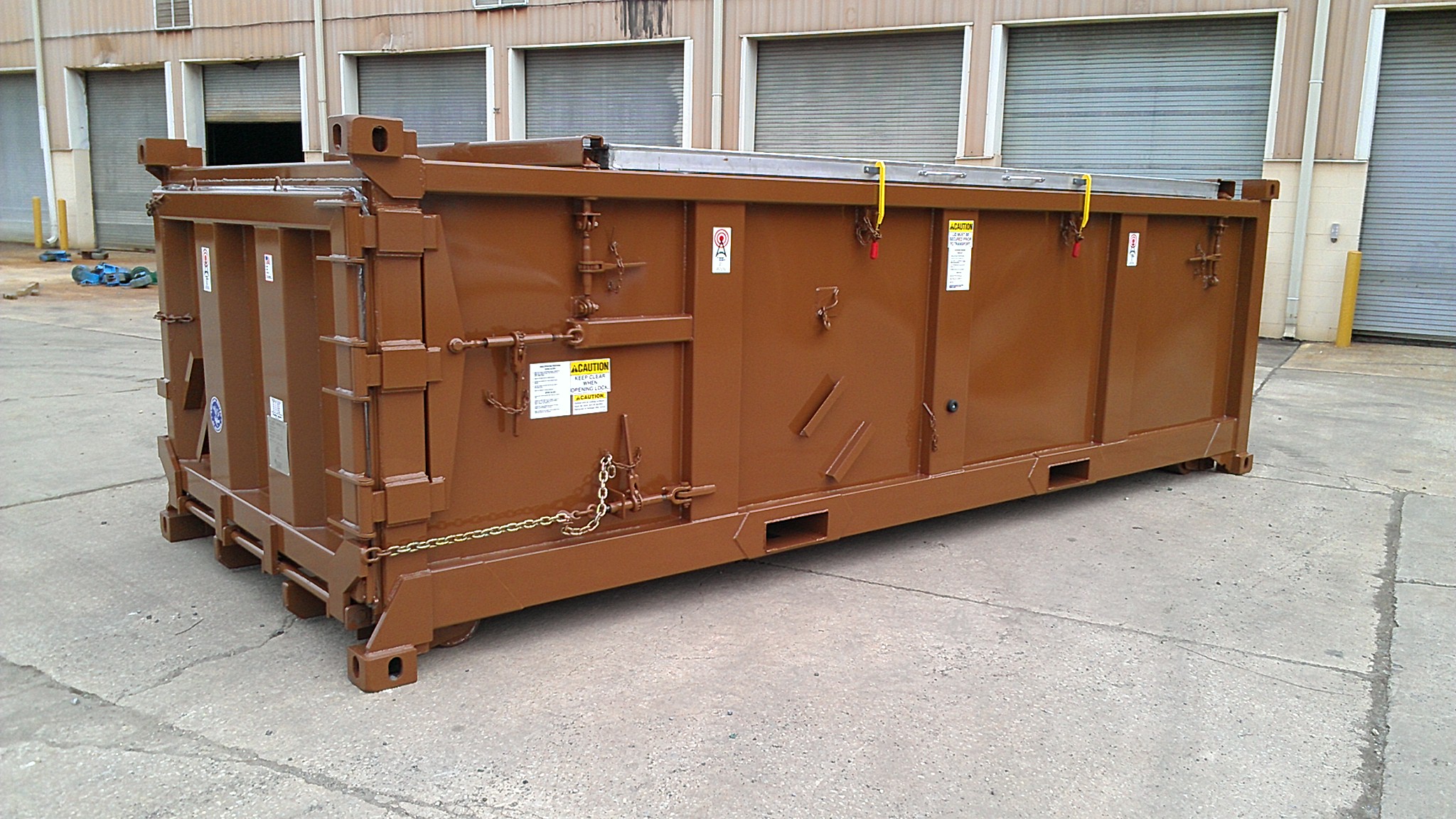 Watt said state grant money and municipal sales tax paid for the containers. Juneau bought five of the containers last year as an experiment, but needed many more for a continuous shipping rotation.
Juneau Assemblyman Randy Wanamaker chairs the Public Works Committee. He said the containers are expensive, but necessary.
"We have to have a solution. We cannot be caught at the end of December without having an option available," he said.
Wanamaker's committee will look at long-term options, and how to pay for them.
City staff and consultants outlined a variety of sewage disposal options in a report released in April that raises this policy question:
"Is it better or worse to have a big capital hit up front in exchange for lower rates over the long term? Or vice versa?" Watt asked.
To deal with the imminent fecal cliff, solid waste coordinator Jim Penor said the city will solicit a new contract.