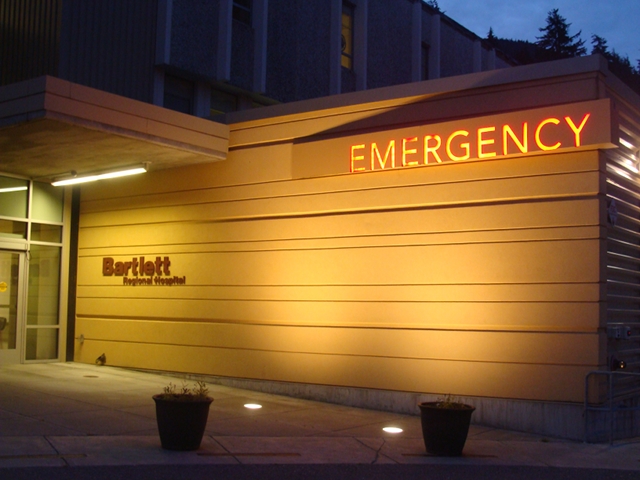 The board of directors for Juneau's Bartlett Regional Hospital has named Jeff Egbert interim CEO.
According to a hospital news release, Egbert has over 23 years experience in medical facilities with 15 years as a hospital CEO. He worked for Vanguard Health Systems in Arizona, where he was CEO of three hospitals. He also served as CEO of Tempe St. Luke's Hospital in Tempe, Arizona, Eastmoreland Community Hospital in Portland, Oregon, and Yoakum Community Hospital in Yoakum, Texas.
He has a Master of Science degree in Health Care Administration from Trinity University in San Antonio, and a Bachelor of Arts in Chemistry and Biology from Mount Marty College in South Dakota.
In the news release, Bartlett board president Linda Thomas said Egbert has "a track record of proven leadership and [a] collaborative approach to problem solving."
Former CEO Chris Harff announced her resignation in September after just thirteen months on the job. She said her skills and expertise were not a good fit for Juneau. In August, the hospital board ordered her to address allegations of a hostile work environment created by senior management officials.
Before she left Harff elevated Chief Financial Officer Ken Brough to the top job until an interim CEO takes over.
Egbert will start October 28. He is expected to serve as interim CEO while the Bartlett board conducts a nationwide search for a permanent chief executive. The board hopes to complete that process by June 30, 2014.
Bartlett Regional Hospital is an enterprise fund of the City and Borough of Juneau. It's board is appointed by the CBJ Assembly.