C.W. Bill Young, the longest-serving Republican in the House, has died, according to his spokesman Harry Glenn.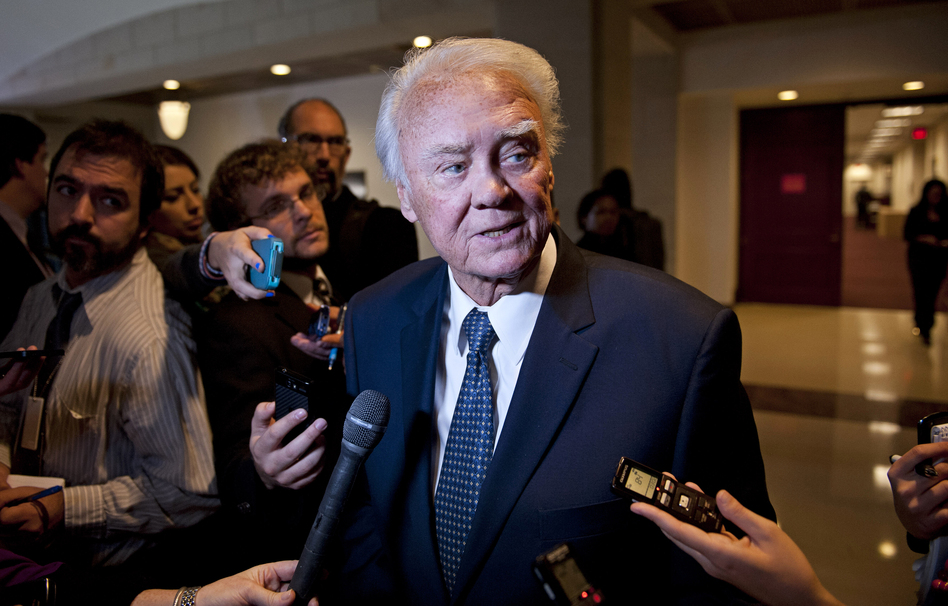 It was just a week ago that Young announced he would not seek re-election in 2014. According to Glenn, Young died due to "complications related to a chronic injury." He was surrounded by family at The Walter Reed National Military Center.
He was 82.
In an interview with the Tampa Bay Times announcing his retirement, Young said his family, his job and his rehabilitation from a back injury had contributed to his decision to leave Congress.
When asked if Washington gridlock had something to do with it, Young said, "I'm a little disappointed. It seems there's too much politics. It's a different Congress."
While he praised his Tea Party colleagues, he also broke with them last week, saying he would vote in favor of a bill that opened the government and raised the debt ceiling, but did not defund or delay the Affordable Care Act.
Young was first elected to the House in 1970. He was currently serving his 22nd term in the House.
"Young's chief of staff, Harry Glenn, said he died Friday at Walter Reed Medical Center in Bethesda, Md. He had been there for nearly two weeks with back problems that stemmed from a 1970 small plane crash. On Oct. 9, from his hospital bed, Young announced that he would not seek another term in 2014.

"Young was Florida's longest-serving member of Congress and a defense hawk who was influential on military spending during his 43 years in Washington.

"As one of the strongest defense supporters in Congress, Young made headlines in 2012 when he said the United States should withdraw its forces from Afghanistan."
Copyright 2013 NPR. To see more, visit http://www.npr.org/.
Read original article – Published  October 18, 2013 8:24 PM