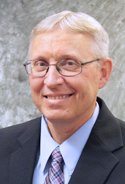 Former Bartlett Regional Hospital CEO Chris Harff left the hospital on Saturday, one week earlier than anticipated. In an email to Bartlett employees, Harff identified CFO Ken Brough as acting CEO.
The search for an interim CEO begins Thursday during a special board of directors meeting.
After a year in the position, Harff resigned last month, saying her expertise and skills were not a good fit for the city-owned hospital.
Hospital spokesman Jim Strader says he doesn't know the number of candidates or who they are. He says the interim CEO search committee is still in the process of determining that information. "My understanding is they're all going to be Skype interviews, that no candidates were actually flown in at this point," Strader says.
The board intends to name the interim CEO sometime Friday, Strader says, with the person in place by the end of the month. A permanent hire won't be made until next summer.