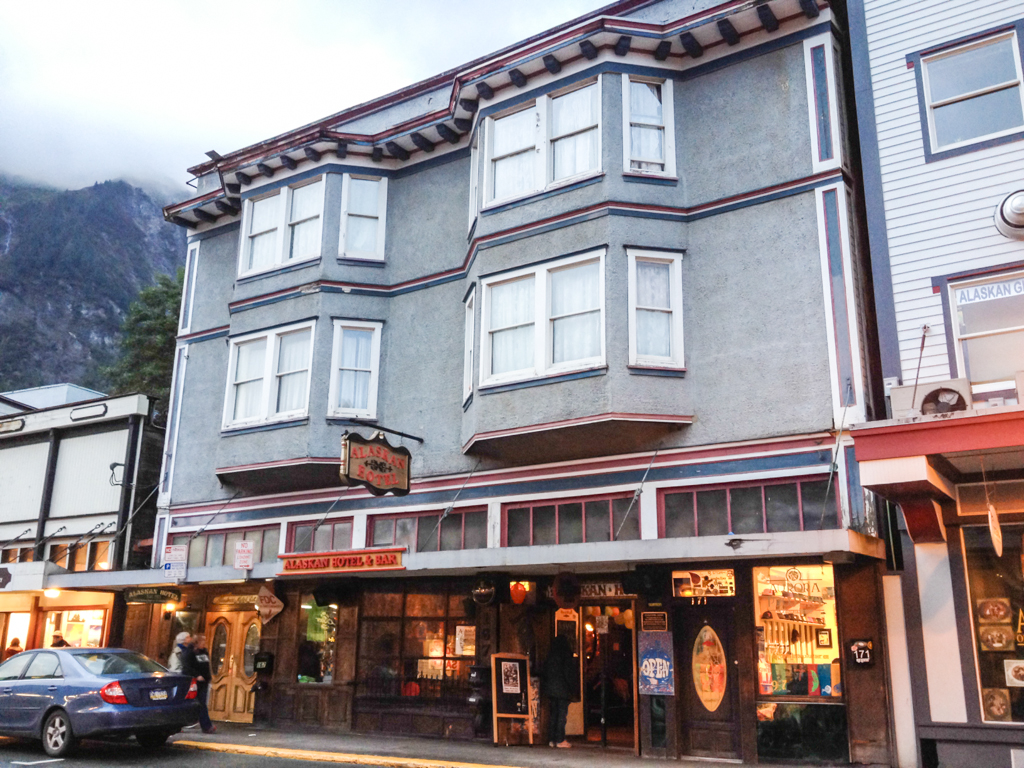 The oldest operating hotel in Alaska will get a makeover – on TV.
The Travel Channel's reality show Hotel Impossible will be in the capital city next week to film an episode on the Alaskan Hotel.
According to the show's website, each episode features a hotel that is having problems or is not living up to its potential. Hotel Impossible host Anthony Melchiorri identifies problem areas and works with staff to transform the hotel.
The Alaskan Hotel recently celebrated its centennial anniversary. It opened September of 1913. The hotel was placed on the National Register of Historic Places in 1978. Current owners are Michael and Bettye Adams.
Hotel Impossible is employing two local general contractors while in Juneau – Alan Wilson with Alaska Renovators and Greg Stopher of Stopher Construction. Stopher says he is getting paid to work on the show. He wouldn't specify the amount but says it isn't very much.
This is not the show's first time in the 49th state. Hotel Impossible filmed an episode at Yakutat's Glacier Bear Lodge September 2012, which aired this past January.
"They come in and they beat you up pretty hard and then give you some ideas of what to do," says Pete Eads, general manager of the fishing lodge
Eades says Hotel Impossible updated Glacier Bear's website, bought the lodge space at travel expos on the East Coast, offered ideas on how to save on shipping costs, and renovated a room. Glacier Bear Lodge spent $100,000 to renovate an additional ten rooms.
Eades says up to 85 percent of the lodge's business is from returning clients every year. The occupancy rate of the lodge has only increased one-and-a-half percent since Hotel Impossible.
"I know for a fact we've got maybe two or three reservations of people who saw the show and wanted to come to Alaska, but they were talking about how it's going to just make the lodge go off the hook and it did not do that," Eades says.
Hotel Impossible is revisiting the Glacier Bear Lodge this weekend before traveling to the capital city. The television crew arrives in Juneau on Monday and will be here for a week.