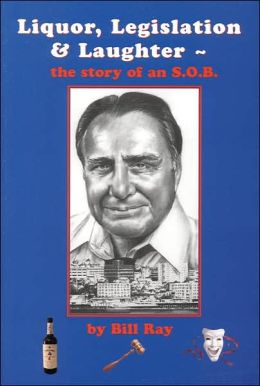 Longtime former Juneau resident and former state senator Bill Ray has died.  He was 91.
Ray represented the capital city in the Alaska Legislature for more than 20 years, during a time when a number of landmark projects were built, including the State Office Building and Egan Drive.  Ray helped secure a downtown facility for the University of Alaska Southeast, and the university named it in his honor.
A Democrat, Ray was elected to the House of Representatives in 1964.  He was elected to the Senate in 1970 and served for 16 years.
Jim Duncan represented Juneau in the House at that time and when Ray retired he ran for his senate seat and won.
Duncan says he learned a lot from the guy who spent a number of years as the chairman of the powerful Senate Finance Committee.
"He had a great knowledge and understanding of the budget, spent a lot of time at it and knew it pretty much in detail. And that was what was important for Juneau at that time, because clearly Juneau survived on operating budgets," Duncan says. "It still does to some extent, and getting a good sound operating budget and keeping positions in Juneau was very critical and Bill played a very critical role in doing that."
Ray had a good sense of humor and those who knew him well also saw a real soft spot under an often gruff exterior.
That tough side helped him negotiate funding for Juneau projects and fight to keep the capital here.
According to his obituary, Ray and his parents moved to Juneau in 1938, when he was a teenager.  He worked as a longshoreman, was in the U.S. Navy then returned to Juneau.  He commercial fished, worked at his family's bar then opened several liquor stores.
He was appointed to the Alcoholic Beverage Control Board for a two year term in 1959 by Gov. William Egan, and was later reappointed and elected chairman of the board.
Ray was defeated in his first campaign for the Alaska House in 1962, but the 22 years he served after that are chronicled in a book he wrote then published in 2003, entitled "Liquor, Legislation and Laughter."
As Duncan puts it, Bill Ray was among the legislators elected shortly after statehood that "really had seen Alaska develop and grow and they helped build Alaska."
Ray died at his home in Sequim, Wash., where he and his wife Nancy moved a number of years ago.
No services are planned.