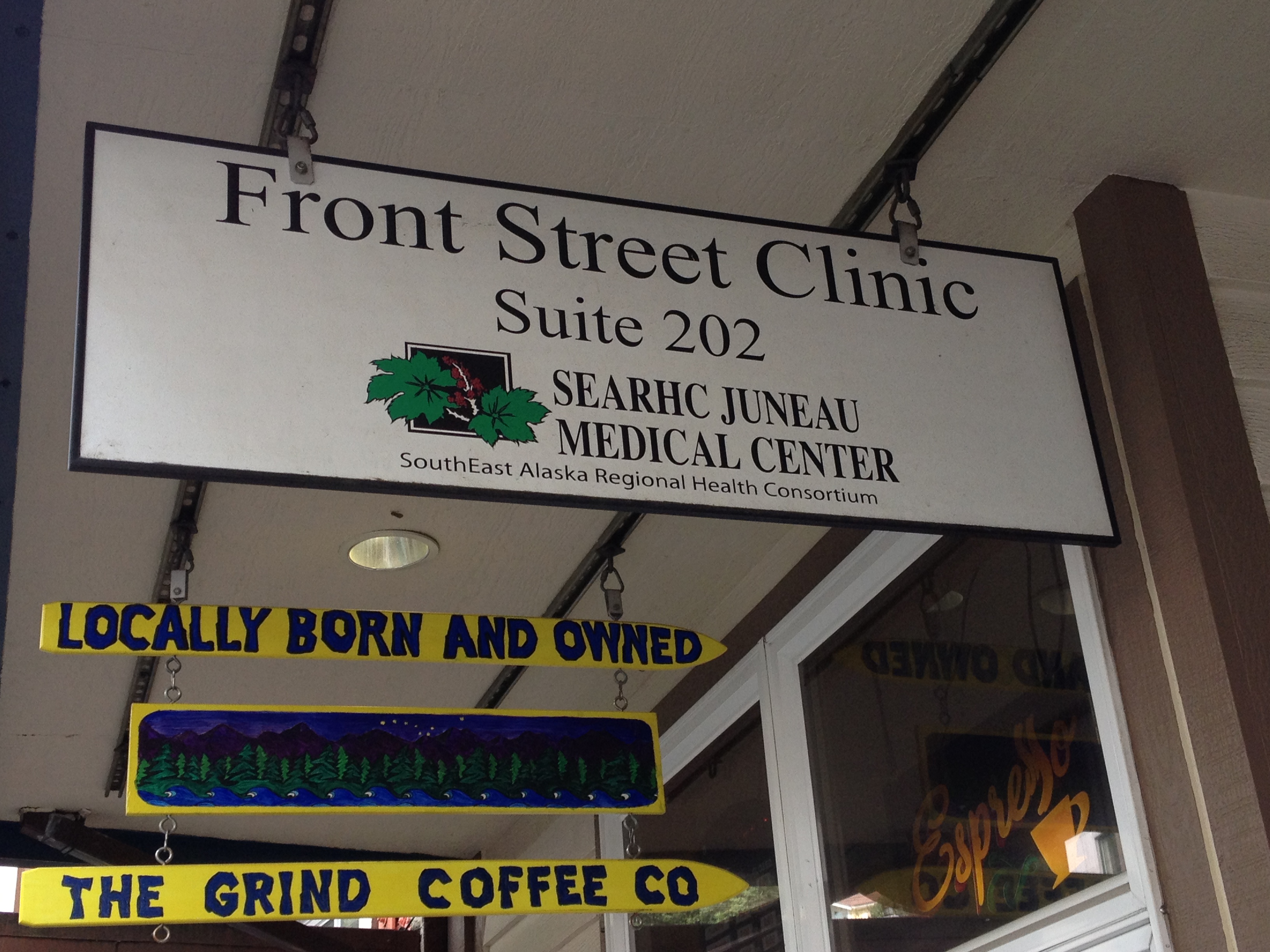 The clinic for Juneau's homeless and low-income residents will stay open at least through April 30th thanks to the fundraising efforts of local community members and organizations.
The Southeast Alaska Regional Health Consortium recently announced plans to close Front Street Clinic October 1 due to budgetary constraints.
More than $100,000 has been raised in the past week. Mariya Lovishchuk is executive director of Glory Hole, Juneau's soup kitchen and shelter:
"It was kind of like one of the most clear things I've ever had to do in my life. You have to call everyone you know and you have to ask them all for money and you have to just very honestly explain what you're asking for and because what I was asking for is just so rudimentary, people gave money. We just absolutely have to keep them going."
COO Dan Neumeister says SEARHC will use $90,000 from a U.S. Health Resources and Services Administration grant to run the clinic. Total costs to keep Front Street open an additional six months are about $250,000. Neumeister says the shortfall will be covered by community fundraising.
The Juneau Coalition on Housing and Homelessness led the effort to keep the clinic open. It was supported by Representatives Munoz and Kerttula, the city and borough of Juneau, Bartlett Regional Hospital, SEARHC, and other local organizations.
But clinic supporters still need to raise $46,000 by September 30.
Juneau Community Foundation executive director Amy Skilbred says that's possible to do in this community. The Foundation is launching a campaign to raise the needed additional funds.
"The Front Street Clinic has been really important for providing medical services for homeless people and other underserved populations and we just want to show there's a community-wide effort to support the Front Street Clinic and keep it going not only through this six month period, but keep the doors open forever."
Lovishchuk says the long term goal is to turn Front Street Clinic into a community health center.
To donate to Front Street Clinic, go to juneaucf.org.
Previous Stories:
Front Street Clinic on the chopping block
Decision on Front Street Clinic could come today