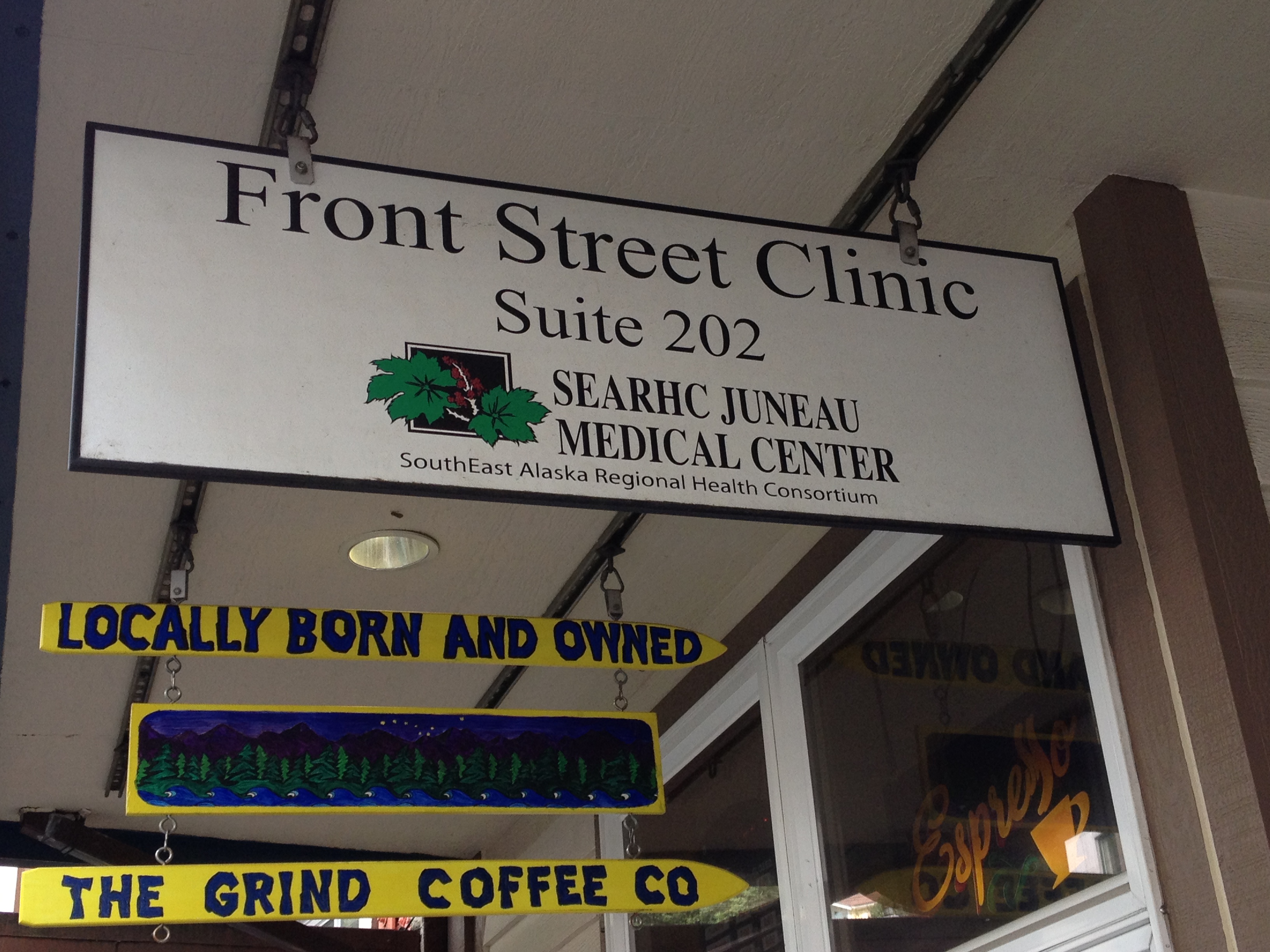 Representative Cathy Munoz is hopeful Front Street Clinic will stay open even if the Southeast Alaska Regional Health Consortium decides to stop operating and funding it.
On Tuesday, the representative held a meeting in her office. Present were SEARHC CEO Charles Clement, Representative Beth Kerttula, Coalition on Housing and Homelessness Joanne Witta, and a representative from Senator Dennis Egan's office.
"We were encouraged by Mr. Clement's candor and his concern and his willingness to work with members of the homeless coalition and supporters of the Front Street Clinic on a transition plan."
Munoz says this involves Front Street Clinic becoming its own non-profit organization or finding an umbrella organization to take it over.
"The issue really is a financial question. The grant that goes directly to Front Street Clinic is $145,000 but the total operation expense for the clinic is about $600,000 so SEARHC is in essence subsidizing the amount over $145,000."
SEARHC COO Dan Neumeister says funding for the clinic comes from multiple sources. SEARHC is one of the main funders, U.S. Health Resources and Services Administration is another. Money from HRSA is specifically for homeless clinics.
SEARHC Board of Directors is currently meeting in Juneau. Starting yesterday and continuing into today, Neumeister says the body is discussing the organization's entire work plan for the coming year, including Front Street Clinic.
Clinic manager and medical provider Janna Brewster says she's nervous about what the board of directors will decide, and she's not the only one.
"The patients are absolutely freaked out. They are scared. They're very worried – 'What's going to happen to me? What's going to happen to us?' 'Cause they really don't know what their fate will be. Just everyone is on pins and needles about this."
Brewster is also hopeful.
"It's just a waiting game. We're hoping that they'll do what we would like them to do and that's to give us time, at least. We won't know until after the board meeting is over."
SEARHC COO Neumeister anticipates a final decision on Front Street Clinic when the board meeting ends today.
Earlier Story: Front Street Clinic on the chopping block