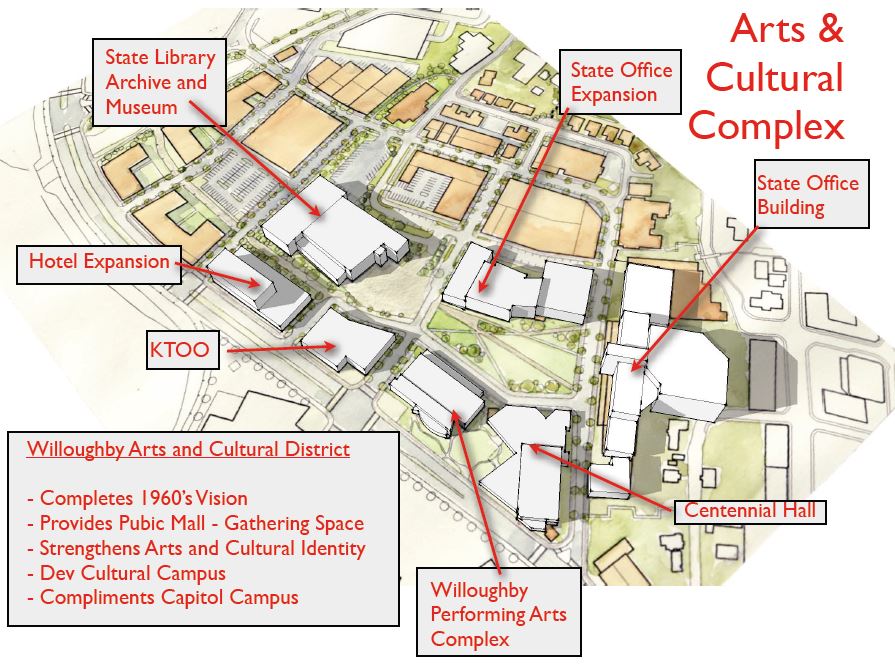 A future performing arts complex is essential to the development of what's known as the Willoughby District, according to a local architect.
The Juneau Arts and Humanities Council and Perseverance Theatre are teaming up to create a Willoughby Performing Arts Complex.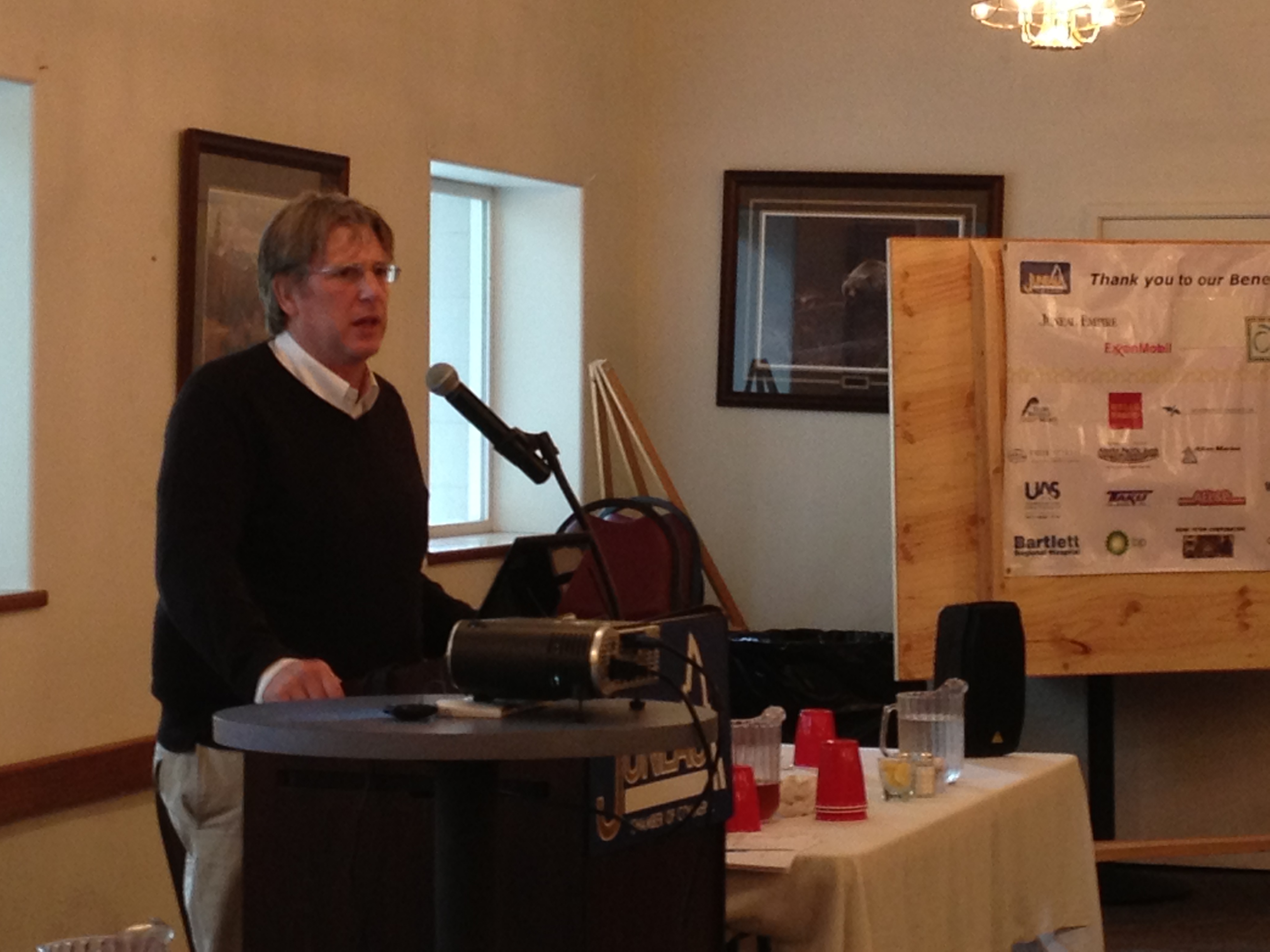 North Wind architect James Bibb says the collaboration is critical for how the rest of the district grows. Bibb spoke at the Chamber of Commerce luncheon yesterday.
"If the buildings around the arts and cultural district are developed, it starts to build a neighborhood, build an identity. It creates a campus."
The complex would be the new home for Perseverance, containing the theater, rehearsal space, offices, and costume shop.
Perseverance artistic director Art Rotch says the current theater building is nearing the end of its life. Being part of the Willoughby Performing Arts Complex would mean moving from Douglas, which has been the theater's location since it was founded in 1979.
"That's tough, but the theater serves the whole community, in fact the whole state, so we have to think about how to do that best," Rotch says.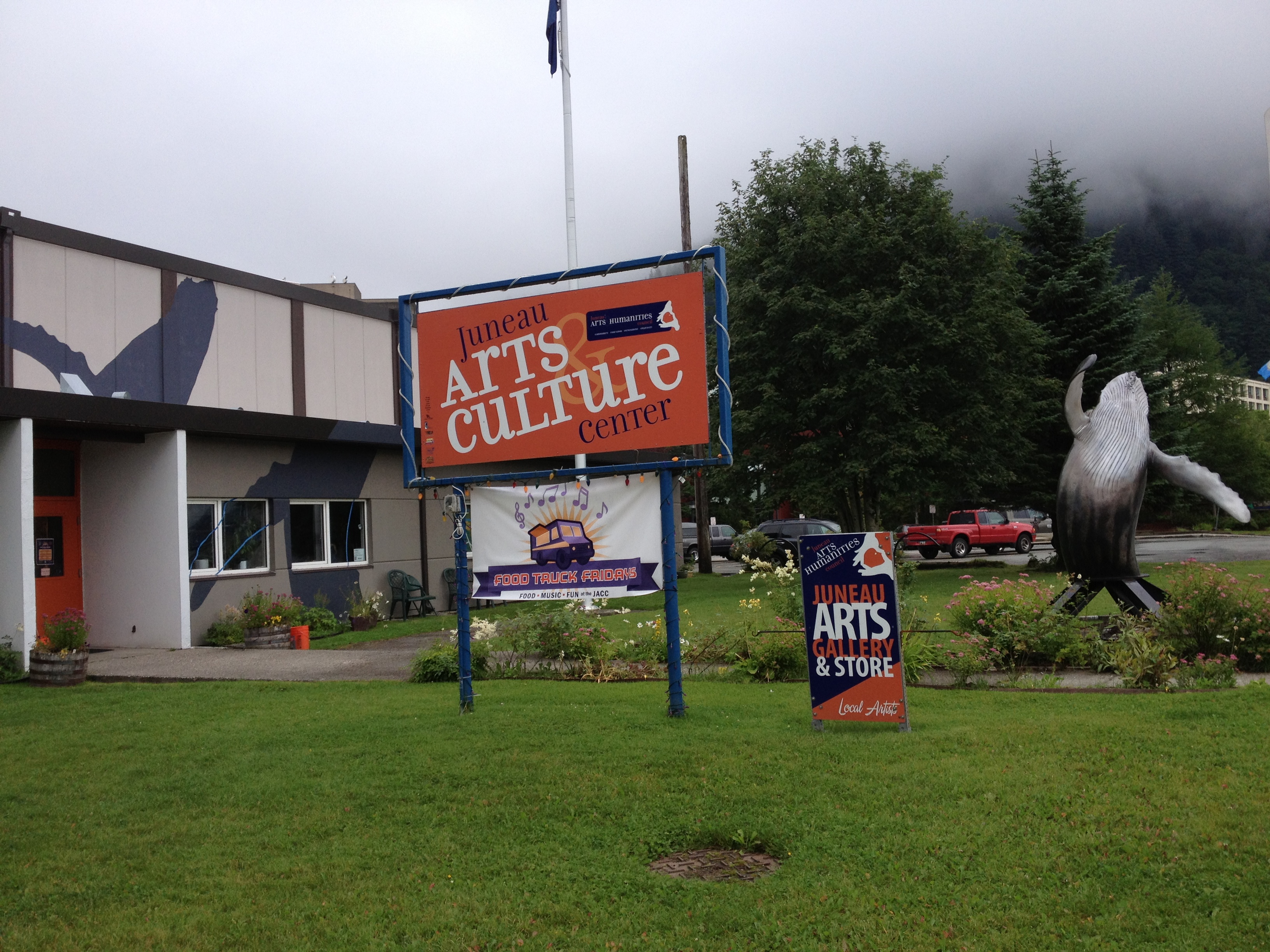 Nancy DeCherney is executive director of the Arts and Humanities Council. She says the new arts complex will also have a second theater for public use, a restaurant and bar, apartments, offices, and a potential dance studio.
"The apartments and offices would offer both mixed use in the neighborhood and give us operating income to support the facility."
The goal, says DeCherney, is to expand the JACC by building into the parking lot. This would take away 55 parking spots, an idea she's gotten unfavorable reaction to.
"The parking in this area is a problem whether we build it or not, and maybe we can use this project as a way to have community conversations about ways to solves the issues in the Willoughby District with regard to that," she says. "That's how I'm approaching the parking – yes, it's a problem. Let's fix it."
Developing Willoughby District is long-range goal of the city, and includes the current SLAM project.
Last year, voters approved an extension to Juneau's 1% sales tax allocating $1 million towards a JACC expansion.
DeCherney says the current estimate for a new performing arts complex is around $18 million. DeCherney hopes to see the project started within five years.