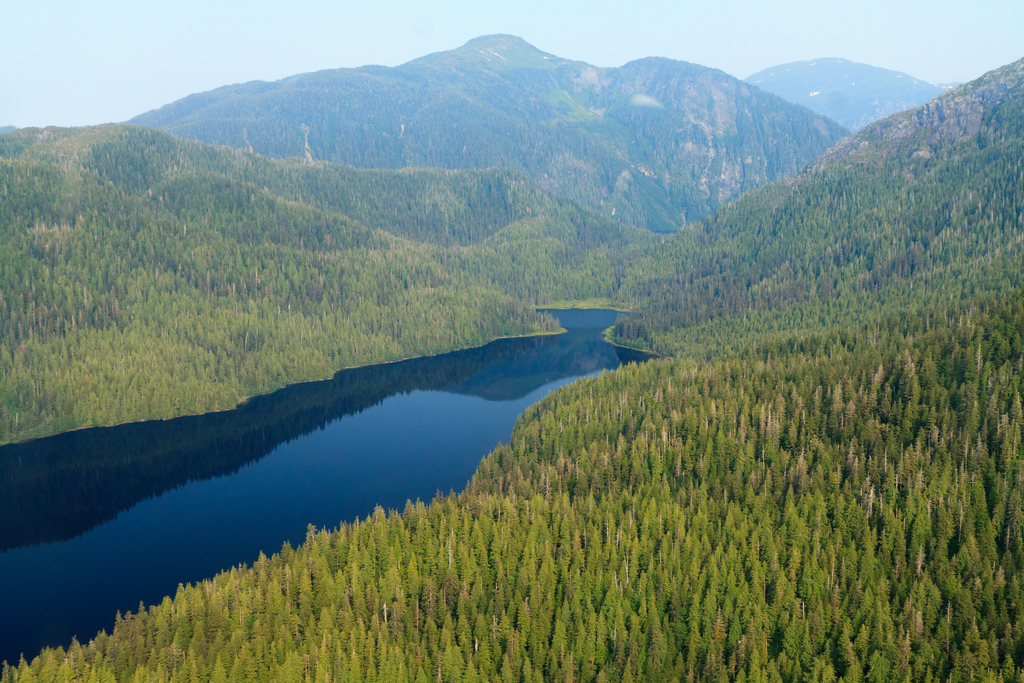 The U.S. Forest Service has announced that it is speeding up the transition from an old-growth management plan to a second growth plan for the Tongass National Forest.
The shift is scheduled to take 10-15 years, and frustrates both environmental groups and loggers.
For years the stated goal has been to move toward harvesting the new growth trees to preserve the iconic old-growth trees that serve as a backbone to the Tongass. That's been agreed to by the government, environmental community, and to a point, the logging industry.
So you could expect the announcement to be welcomed by everyone involved. But it wasn't.
"Today's news wasn't very good," says Owen Graham, executive director of the Alaska Forest Association.
His often foe, Trout Unlimited's Tim Bristol, had a similar reaction.
"We had been hoping that they were putting together a document that would get us out of old-growth logging in the Tongass," says Bristol. "And they fell short today."
Both are let down – Graham because the transition period to new growth is too short, and Bristol because that same transition period is too long.
Beth Pendleton is in charge of the U.S. Forest Service in Alaska. She says Monday's announcement that there will be a large timber sale on Prince of Wales Island is the first step in the transition period. The Big Thorne Timber Project is expected to produce some 150 million board feet.
She says that project will create some 600 jobs over the next six to ten years, but does not have an estimate for new jobs for the entire transition that's expected to last at least a decade.
"By that point in time we will be harvesting the vast percentage of the timber harvest on the Tongass will be made of young growth timber," Pendleton says.
It takes decades for a tree to reach maturity – to reach a point where it's profitable to cut it, mill it, and ship it.
The Forest Association's Owen Graham says in fifteen years the new growth still won't be ready to harvest.
"It takes about 90-100 years to grow to maturity. The oldest of our stands right now, with a few exceptions, is about 55 years old," he says. "So it's a long way to maturity."
Graham says the few operating mills in Southeast Alaska are designed for bigger trees. If the mill owners need to process new growth, they could potentially lose clients because the young trees produce different products – such as two-by-fours and two-by-sixes.
Tim Bristol with Trout Unlimited says most in Southeast assumed the timber wars were fought in the past – and the region was moving toward an economy based around salmon; until now.
"The Forest Service is in the Department of Agriculture and it's sort of in their DNA to think about logging and timber sales," Bristol says. "For far too long they've failed to grasp that they're the managers of a salmon forest."
The federal government will work with local entities, tribes and interested groups to implement the plan. Bristol says as it unfolds, the environmental community will make sure its opposition is heard.