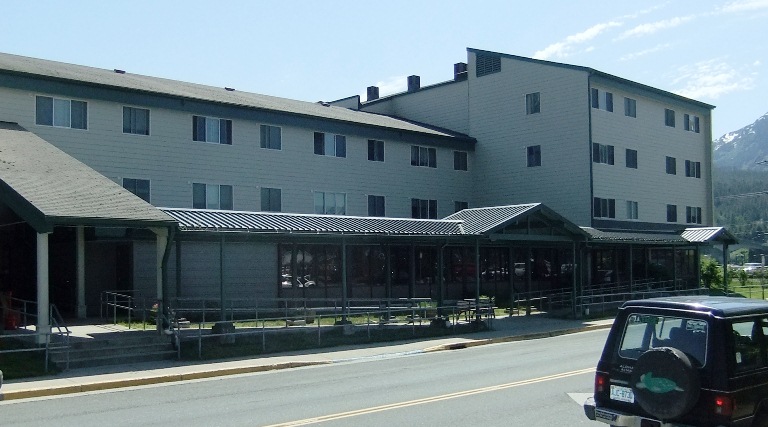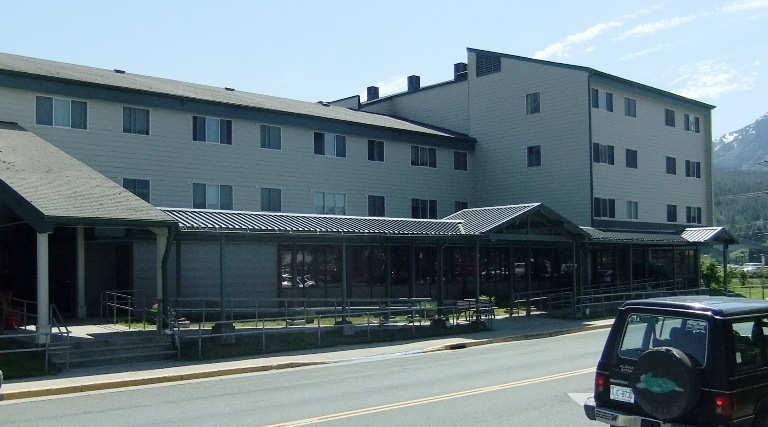 Government subsidized senior public housing will go totally smoke-free in August.
The Alaska Housing Finance Corporation will implement no-smoking rules in residents' apartments, forcing smokers outside to common areas.
The corporation says it will then examine other housing facilities and implement the policy "as appropriate."
Letters went out to tenants last month, and some folks at Juneau's Mountain View Apartments are fighting back, led by 60-year-old Ron Dean, who has smoked since he was 15.  He says he comes from a "long line of smokers."
Dean is author of a petition protesting the new rules, and signed by nearly half the residents at Mountain View. Even non-smokers added their name, including Korean Hyun Jou.
"I cannot smoke,  but smoke is freedom in the USA," he says.
The Mountain View tenants say the smoking ban will violate their right to privacy in their homes.
Common areas in AHFC facilities have been non-smoking for years.  Now the agency is asking all residents in senior and disabled housing units to sign an addendum to their lease saying they will take their smokes outside.
At Mountain View that means to the front or back entrances.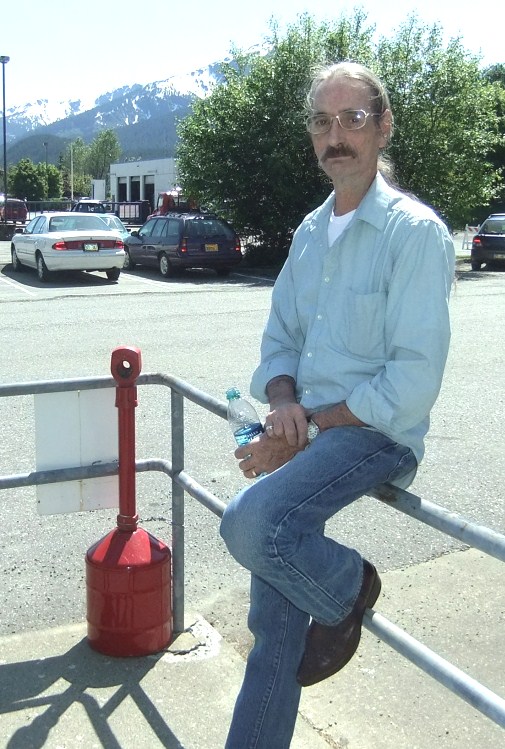 "It gets kind of gnarly out here in the wintertime," Dean says, as he opens the door to the uncovered back entrance.  "I don't want to stand there at 20 degree temperatures, 60 mile an hour winds and try and smoke a cigarette. "
Dean says he had no trouble getting signatures on his petition.
"Here's another man who signed the petition.  He doesn't smoke," Dean says, as Barry walks up the ramp.
He doesn't give his last name, but says he gladly signed the petition.
"Government's comin' clear into your house now," he says.  He agrees with the petition and says smoking "should be a person's right in his own place."
Dean's petition and the signatures of 31 of Mountain View's 69 residents have been sent to AHFC managers and board members.  The public housing division asked for comments by June 15. Operations director Michael Courtney says he's already seen the petition.
"As we get the comments back in we'll certainly review them," Courtney says.
Courtney believes the comments will track the results of a 2010 survey sent to AHFC residents statewide that indicates most would prefer to live in smoke-free housing.
Colorful pie charts showing the results recently went up in the Mountain View lobby, along with the new policy and a picture of a man with a zipper-like scar down his chest.  The caption: "Do your heart a favor. Quit smoking."
Dean says he's done that before and has no intention of quitting now.
"I'm not worried about smoking killing me.  Something else will get me first," he says.
As we scan the pie charts, Catherine Ryan rolls out of her apartment in a wheelchair.  She's smoked most of her adult life, except when she was pregnant.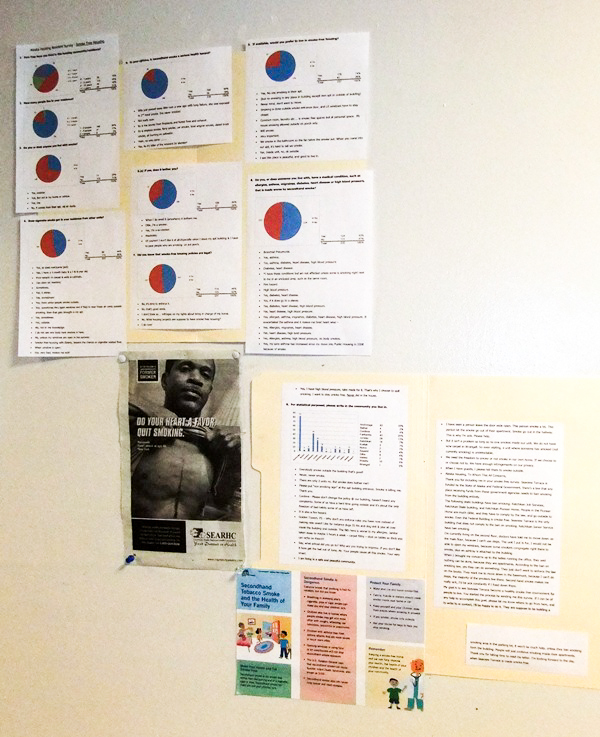 It's her business, she says.  Ryan doesn't believe the survey results are accurate.
"Since I am a smoker, if I had gotten one I absolutely would have filled it out," she says.
AHFC has 1,542 multi-family and public housing units statewide. About that many surveys went out. Public Housing Division Director Catherine Stone says approximately 250 were returned, including 28 from Juneau.
"We blanketed everybody, so they kind of knew what was up and then we included in a resident newsletter kind of the fact that we felt we wanted to go smoke free and here's why," she says. 
Public housing projects across the country have been implementing smoke-free policies in residents' apartments, including Cook Inlet Housing Authority in Anchorage.
Stone says one reason is the high cost of smoking, from a health and safety standpoint.
"We put in smoke eaters, we put in all kinds of fans and we've double-insulated some of our elderly units where people have respiratory issues, but they're still exposed," she says.
According to Stone, second hand smoke is virtually impossible to stop.  Indeed, the lobby at Mountain View smells of stale cigarette smoke.
It costs the agency an average of $500  to renovate an apartment between renters, Stone says, unless a smoker has lived in it.  Then it's nearly five time that.
"Where there's been a smoker we have to sometimes change the carpet.  We have to paint the walls multiple times.  Appliances can get damaged from cigarette smoke as well, the insulation around refrigerators and other appliances so we have to replace the appliances some times.  Flooring in the kitchen, things like that," she says. 
The residents  have until August 1 to sign the lease addendum.
"If you don't sign it, they don't say it, but everybody knows what the deal is, you're out," Dean says.
Stone says if residents don't sign now, they will be asked to later, on the anniversary of their lease.
"From now until August 1, we're hoping we can get people to sign, but if they don't, you know it could be that when they come up on their annual, they choose not to live there anymore," she says. 
Stone says the agency will help provide smoking cessation resources for smokers who want to continue living in their apartment.