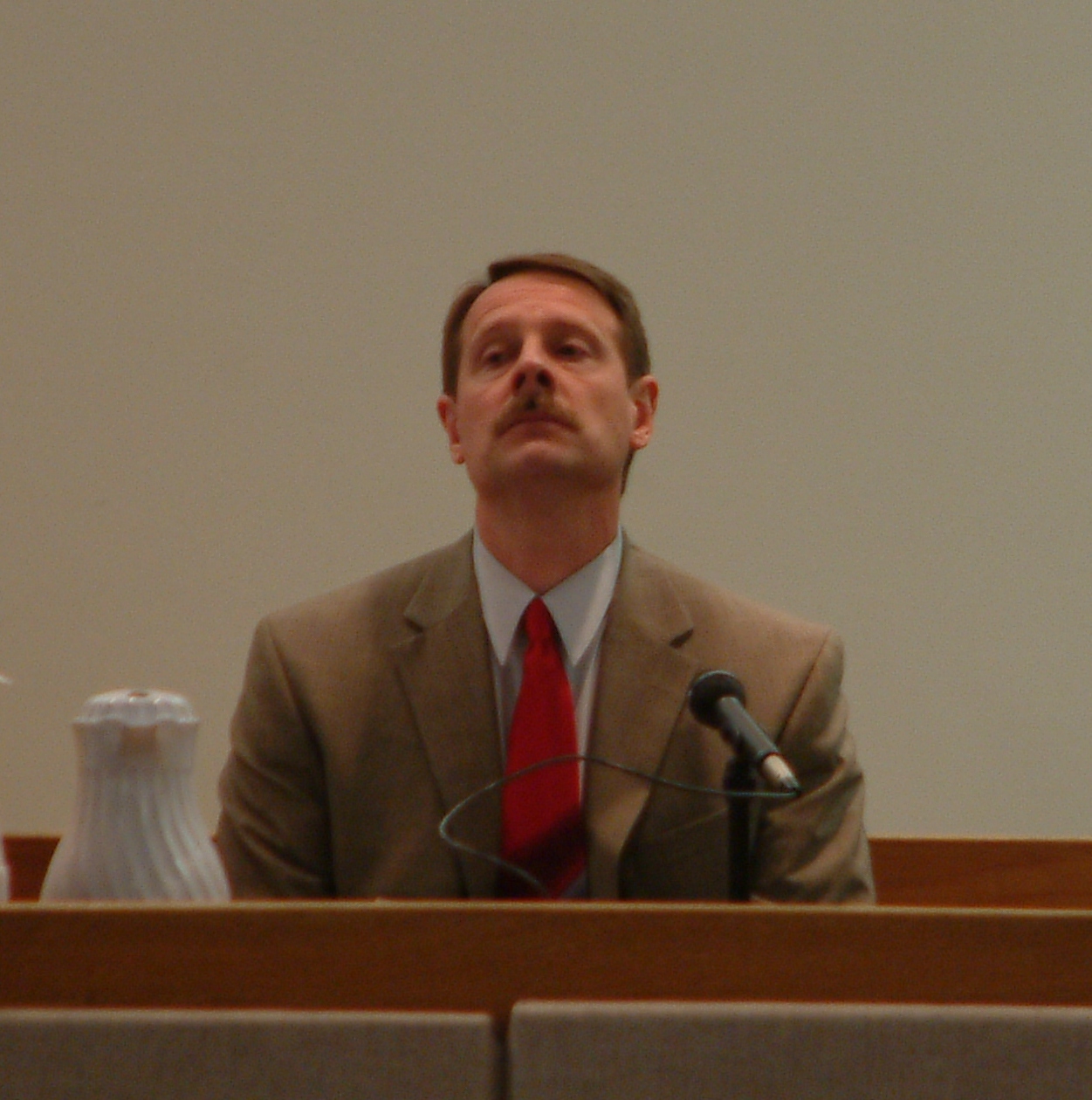 Testimony on Tuesday in the David J. Paul homicide case focused on the Juneau Police investigators' tactics used in a recorded interrogation that the defense had successfully pushed to get thrown out as evidence.
Paul is accused of causing injuries that prompted the death of four-month Rian Orr, the daughter of his then-girlfriend in 2010. He faces charges of second degree murder and manslaughter in connection with her death.
Trial jurors on Tuesday heard portions of an early police interview reviewed by the initial grand jury in the Paul case. That interview was later suppressed because it was determined that Paul was possibly coerced into making certain statements three days after Rian Orr died on August 15, 2010. The original indictment, based on that early interview, was thrown out by Superior Court Judge Philip Pallenberg (the current trial judge in the case) because Paul was separated from his then-girlfriend Jaki Orr and made statements before he was Mirandized, or properly read his rights. Investigators also continued with their questioning even after Paul said he should contact an attorney.
In a somewhat unique twist on usual trial procedure, Paul's defense attorney had already successfully moved to introduce that previously suppressed interview, not for the truth of the matter, but to demonstrate that Paul's prior statements were inconsistent under pressure by investigators.
The interrogation of David Paul occurred in Juneau exactly three days after Rian Orr died in Seattle. Much of the session occurred before Paul was read his rights. It also happened before he was subjected to what public defender Eric Hedland has called a 'sham' polygraph test conducted by Juneau Police to intimidate and pressure Paul into revealing information. In one portion of the interrogation, Paul describes accidentally dropping Rian Orr as he entered the bathroom for a morning feeding.
She fell and rolled. When she came out of my arms, she rolled. I think she got hit, she hit her head somewhere right here. I'm not exactly… I don't quite remember. I know that I didn't see her face when she hit. So, I know she had to have hit right around there somewhere."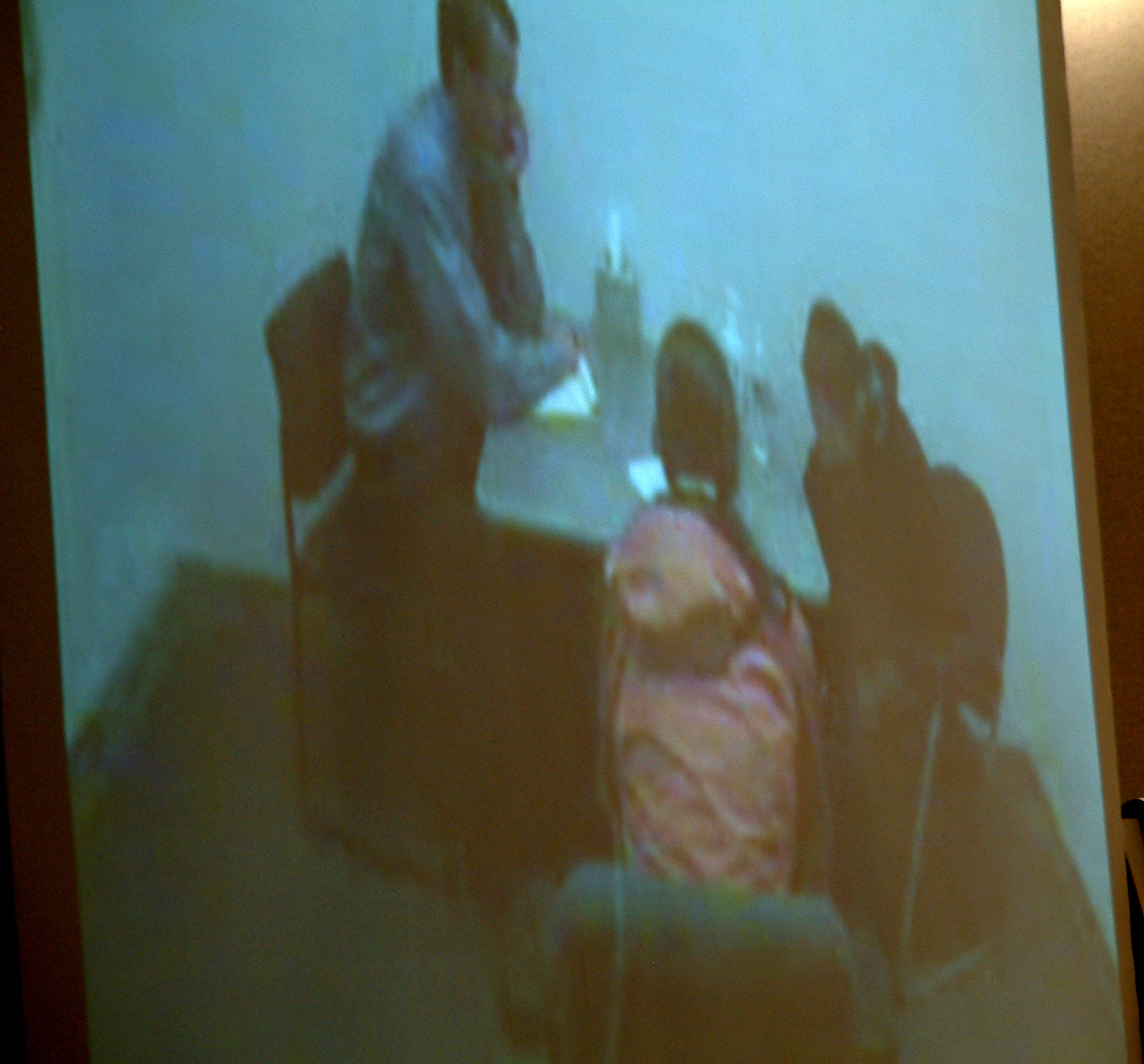 Also on Tuesday, the police supervisor was questioned about that previously suppressed interrogation. Hedland questioned Detective Russ Haight about eliciting a reaction that would tie Paul to any of Rian Orr's potential injuries.
"I told him several times that we didn't think he was a monster," said Haight. "We didn't believe that he caused the injuries intentionally. So, yes, I guess you could say that we were minimizing his actions."
"How do you know?" asked Hedland.
"I don't know. Like I just said, I said we believed."
"Why do you say to somebody 'Hey, I don't think you're a monster'? Why do you say that?" asked Hedland.
"I think there might have been more severe injuries to this child if he was intentionally causing more injuries," answered Haight. "You know, severely."
Along with playback of the tapes, Haight's testimony made up most of the trial day on Tuesday. Haight said eventually that Paul admitted what they thought was the truth.
"The truth that you looked for somewhere before you talked to Mr. Paul on August 18th?" asked Hedland. "Which truth?"
"The truth of what happened to the child," answered Haight.
"When you talk to a witness and you want the truth, do you tell them what you want the truth to be?" asked Hedland.
"I think it's an assumption when we talk to someone, we want the truth. Generally, a witness has no reason not to tell the truth. It depends on their position with the case, though," answered Haight.
The defense hopes to rest their case and, perhaps, closing arguments will be held on Thursday before the case goes to the jury.