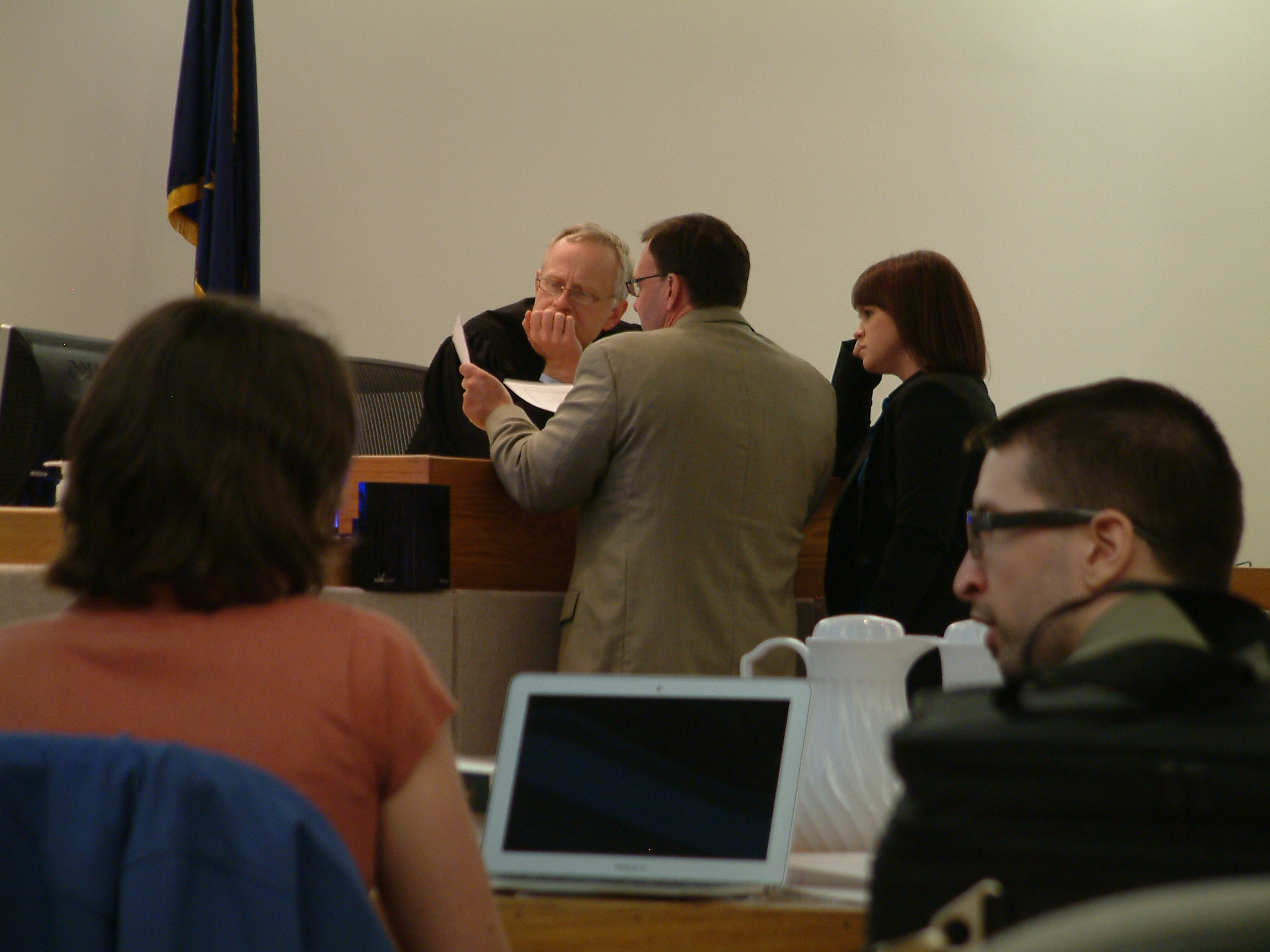 Defense witnesses on Thursday provided more testimony that is intended to cast doubt on whether David Paul caused or knew about the physical abuse that claimed the life of Rian Orr, the four-month old daughter of his then-girlfriend Jaki Orr.
Rian Orr passed away in August 15th, 2010 after seizures prompted the couple to take her to Bartlett Regional Hospital. The baby was medivacked to Harborview Medical Center where she died.
Paul is currently on trial for manslaughter and murder in the second degree in connection with the baby's death.
On Thursday, Seattle social workers were called to the stand to testify about Paul's visits of the baby being restricted, Paul and Orr's demeanor while the dying baby was treated and then prepared for pallative care. This is Norma Cole of Harborview.
"He was sitting in a chair, he had his head in his hands, and he was sobbing," said Cole.
"What about Jaki? Do you have the opportunity to observe her when Mr. Paul was there?" asked public defender Eric Hedland.
"Most of the time she was standing by the window looking out."
"And was she engaged with Rian?" asked Hedland.
"No, not at that time," answered Cole.
Also on Thursday, neuropathologist Dr. Jan Leetsma returned to the witness stand for more testimony. Part of the questioning from assistant District Attorney Angie Kemp focused on Dr. Leetsma's consulting business and the fees that he charges defense attorneys. She also asked him about his involvement in the high-profile Louise Woodward case in 1997 in which the English au pair was accused of killing an eight-month old boy by shaking him awake.
Hedland also asked Dr. Leetsma about his ten-years of research and eventual rejection of the so-called Shaken Baby Syndrome that was advocated during that trial.
And I said, oh boy, this is a horrible problem. I better do something about that and try to share the bad news, so to speak, which I did. That took a couple of years to say this isn't working and I've got to be a scholar about this. That's what turned me around."
Another witness called to the stand yesterday was also involved in the Woodward case, but on the side of the prosecution. Pediatric radiologist Patrick Barnes was an advocate of the Shaken Baby Syndrome, but began to change his views on the theory after seeing contrary evidence from other medical practitioners in other fields.
Because that's when the era of evidence-based medicine started. That's when the era of MRI or magnetic resonance imaging started. And that's when the major controversy started with regard to shaking and Shaking Baby Syndrome. It was my duty as part of a child protection team at a major children's hospital, then it was Boston Children's Hospital in Harvard, and my research and teaching to explore and search for the truth."
He testified on Thursday for the defense in the David Paul case. Barnes said he doubted that Rian Orr's thigh and rib fractures were caused by abuse. He noted the metaphyseal lesions on bone ends and calluses on ribs could be indicators of possible fractures caused by physical trauma. But the additional finding of uneven growth and curving in the ribs and forearm bones, and abnormally irregular cranial sutures suggest some sort of deficiency either in the womb or as an infant.
"Which is a sign of rickets which is a bone condition due to the lack of vitamin D, calcium, or phosphorus, or a combination."
Hedland foreshadowed this theory during his earlier questioning of Jaki Orr and medical practitioners about her following through with proper nutrition or taking prenatal vitamins.
Barnes testified by videoconference on Thursday. He noted under Kemp's cross examination that if Rian Orr was violently shaken to create a brain injury, then there should also be evidence of neck, cervical spine, or spinal cord injury.
The defense continues with its set of witnesses in day fourteen of the trial on Friday.