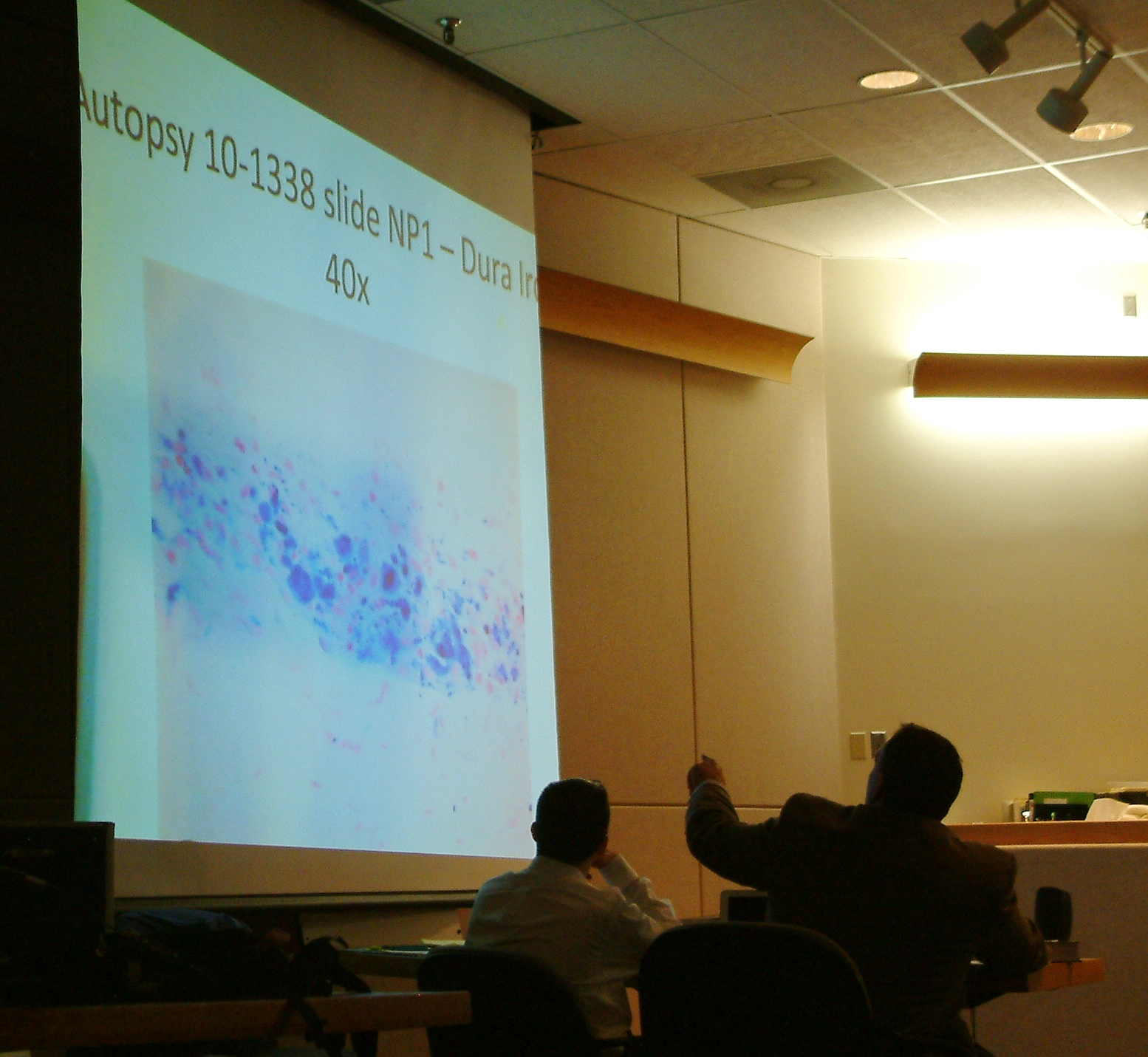 The David Paul infant homicide trial took a major turn on Wednesday when one of the charges was essentially thrown out, while the defense's first witness may have just planted a seed of doubt about Paul's alleged involvement in the death of four-month old Rian Orr.
The case against the 24-year old Juneau man is largely circumstantial. No one saw him accidentally drop the baby Rian in the bathroom for an early morning feeding three years ago. No one but him heard the baby starting to cry in the bathroom or saw him shake the baby once saying 'Hey' to get the infant to calm down.
That's Paul's own recounting of the incident as he eventually told it, and as has been admitted as evidence. It's still unclear whether his statement based on fact or just what he said as he buckled under pressure to appease investigators like Sgt. Paul Hatch during an interrogation. The only other adult in the house, mother Jaki Orr, said she didn't see the incident and has denied ever hurting the baby herself.
After King County Medical Examiner Richard Harruff finished with the last of his testimony on Wednesday morning, the prosecution rested it's case.
Then, with the jury out of the courtroom, public defender Eric Hedland called for a judgment of acquittal on all of the charges against Paul.
"Even if you accept what he said to Hatch, he says 'I thought she was fine. Hey, it was just one shake.' So, how can one objectively infer intent to cause serious injury or knowing conduct?"
One of Hedland's biggest issues was the lack of evidence behind the inference that Paul was somehow responsible for the earlier rib fractures and an assumed relevance to the brain injury that occurred later.
Assistant District Attorney Angie Kemp said it's not their theory that the single shake is the smoking gun.
"The state's theory is that the person who knows what happened and when the injuries were sustained is Mr. Paul. And he's not saying. He's not giving the full story."
Superior Court Judge Philip Pallenberg granted the motion of acquittal for one of the second degree murder charges that Paul allegedly had intent or knew he was causing serious injury or death.
"There's certainly no evidence and the State doesn't argue that Mr. Paul intended to cause to Rian Orr's death. Intent is defined as having a conscious objective to cause that result. There's certainly no evidence that Mr. Paul had a conscious objective to cause Rian's death at any time."
But he set aside a potential decision on the other second degree murder charge related to extreme indifference or recklessness, and denied the judgment of acquittal for the manslaughter charge.
"Whether the state has presented evidence from which juror could find that Mr. Paul caused an injury to Rian Orr that led her death, and if so, whether he did so recklessly, and I think that a reasonable juror based on the evidence, albiet circumstantial, could reach that conclusion."
Later, neuropathologist Dr. Jan Leetsma took the stand as the defense's lead-off witness.
Dr. Jan Leetsma is a former military pathologist, former professor of neurology and pathology at Northwestern University and University of Chicago, and he was a neuropathologist at the Chicago Institute of Neurosurgery before he retired from institutional practice.
He said his review of Rian Orr's brain damage indicated injuries long before the alleged drop and shake in the bathroom on August 9th, 2010.
Dr. Leetsma said he reviewed CT scans, autopsy photographs, and microscopic tissue slides. The CT scans showed a subdural hematoma, or blood pooled on the top and outside of the brain. He classified it as acute or occurring fairly recently while the baby was in the hospital, subacute or about a week old, and a chronic hematoma of ten-days to three weeks. He believes there may have been at least two cycles of hemmoraging. There was also bleeding or injuries described as lesions inside the brain's left frontal lobe and a clot on the top surface, swelling of the brain, dying brain tissue, aging blood.
Dr. Leetsma doesn't think such lesions usually form during most physical injuries except for a catastrophic injury that may include collapse of the skull. Instead, he thinks the problem may be in the blood vessels, a disorder of bleeding perhaps induced by a virus.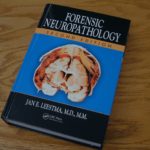 There was also something very odd that Leetsma says he discovered near the dura, the layer above the brain, that appeared to be result of an earlier injury.
Within that neomembrane, we've got a fragment of bone and something called osteoid. That's the stuff that comes down before it becomes mineralized into bone. This is very obviously bone to a pathologist. it's got these little holes in it. Those are bone cells. This one is getting there. But there's some osteoid being laid down. It's just the response of connective tissue to sometimes make bone in an injury site. That doesn't happen right away. We're probably talking some weeks. Who knows why it's forming there, but it can. And we see it every now and again."
Public defender Eric Hedland tried to quiz King County Medical Examiner Richard Harruff about the bone fragment on Tuesday.
Dr. Leetsma doesn't believe that the baby necessarily received her fatal injuries on August 9th, 2010.
We know that the subdural hematoma probably, in some form or another, has been present for many weeks or longer. That we know. When you look at the microscopic slides, there are processes there that are on the order of a week or more. So, suddenly everything began on the ninth or whatever it is, probably isn't appropriate. There were things going on before that just didn't show themselves."
Instead, he thinks that's only when the body finally lost control.
"At or about that time is when all these compensatory mechanisms that I'm talking about, failed. The brain swelling was more than could be, the blood was more than could be dealt with, the pressure effects began to show themselves, and the child basically collapsed."
Dr. Leetsma is expected to return to the stand Thursday morning for more testimony for the defense.
Testimony in the case could wrap-up as soon as next Wednesday with the prosecution hinting that they may call rebuttal witnesses to the stand after the defense rests.
Original story:
The judge in the David J. Paul infant homicide trial has essentially thrown out one of the more serious charges in the case.
Juneau Superior Court Judge Philip Pallenberg granted a defense motion for judgment of acquittal for a second degree murder charge for conduct that would be certain to cause death or serious injury.
Judge Pallenberg, however, denied the acquittal motion on a manslaughter charge filed against Paul and will decide later on another second degree murder charge based on extreme indifference or recklessness.
Paul is on trial for the death of four-month old Rian Orr in August 2010.
State prosecutors rested their case after their last witness finished with his testimony on Wednesday morning.
With the jury out of the courtroom for a mid-morning break, Paul's defense attorney Eric Hedland immediately moved for a judgment of acquittal.
Hedland argued that prosecutors presented no evidence that Paul caused earlier rib and thigh fractures to the infant Rian Orr. Hedland also argued that it had little or no relevance to the alleged shaking that may have caused Orr's brain injury. Further, he said that witnesses have already testified that it would've been unlikely that Paul's allegedly admitted actions would've caused such a serious injury.
Assistant District Attorney Angie Kemp responded that the four-month old baby's earlier injuries are intertwined with a continuous course of conduct that culminated with a brain injury. She also said that Paul's alleged indifference to initially treat the injury and his unwillingness to explain what happened is relevant to his mental state and recklessness.