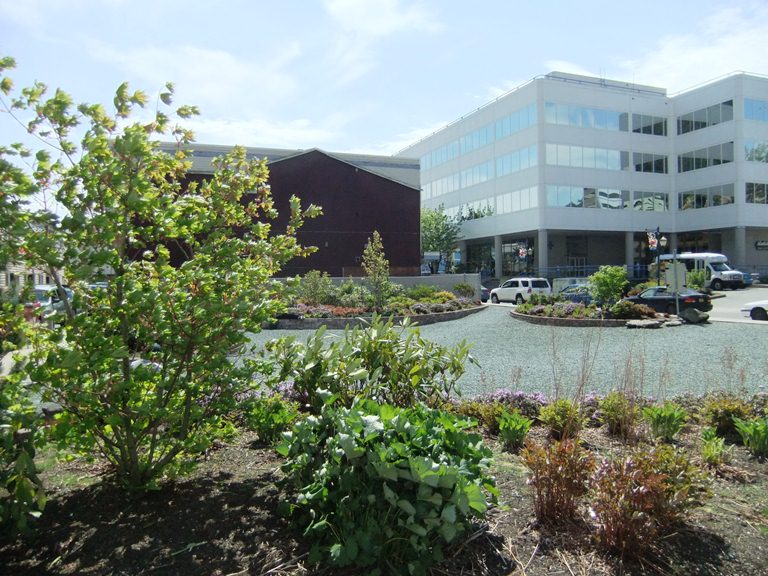 The Juneau Planning Commission has approved a Conditional Use Permit for the downtown Walter Soboleff Heritage Center.
It smooths the way for the 29-thousand square foot, three-story building, which will house Sealaska Heritage Institute offices and cultural, artistic and ceremonial spaces.  Sealaska still needs to get a city building permit.
The commission granted the Conditional Use Permit on Tuesday, placing conditions on lighting and fuel deliveries.  The proposed building will be heated by a pellet furnace, and commissioners said pellet deliveries must be limited to weekdays before 8 a.m., or Saturdays.
The Sealaska parking lot across Seward Street will be used as construction staging area.  The 46-space lot is reserved for Sealaska employees and other businesses during the day, but is open to the public at night.  CBJ Community Development Planner Beth McKibben says 18 parking spaces will be available during construction.
When the cultural center is complete, Sealaska plans to reconfigure the parking lot for 50 spaces to be used for the Soboleff Center.
Sealaska Heritage officials hope to break ground for the project this year.