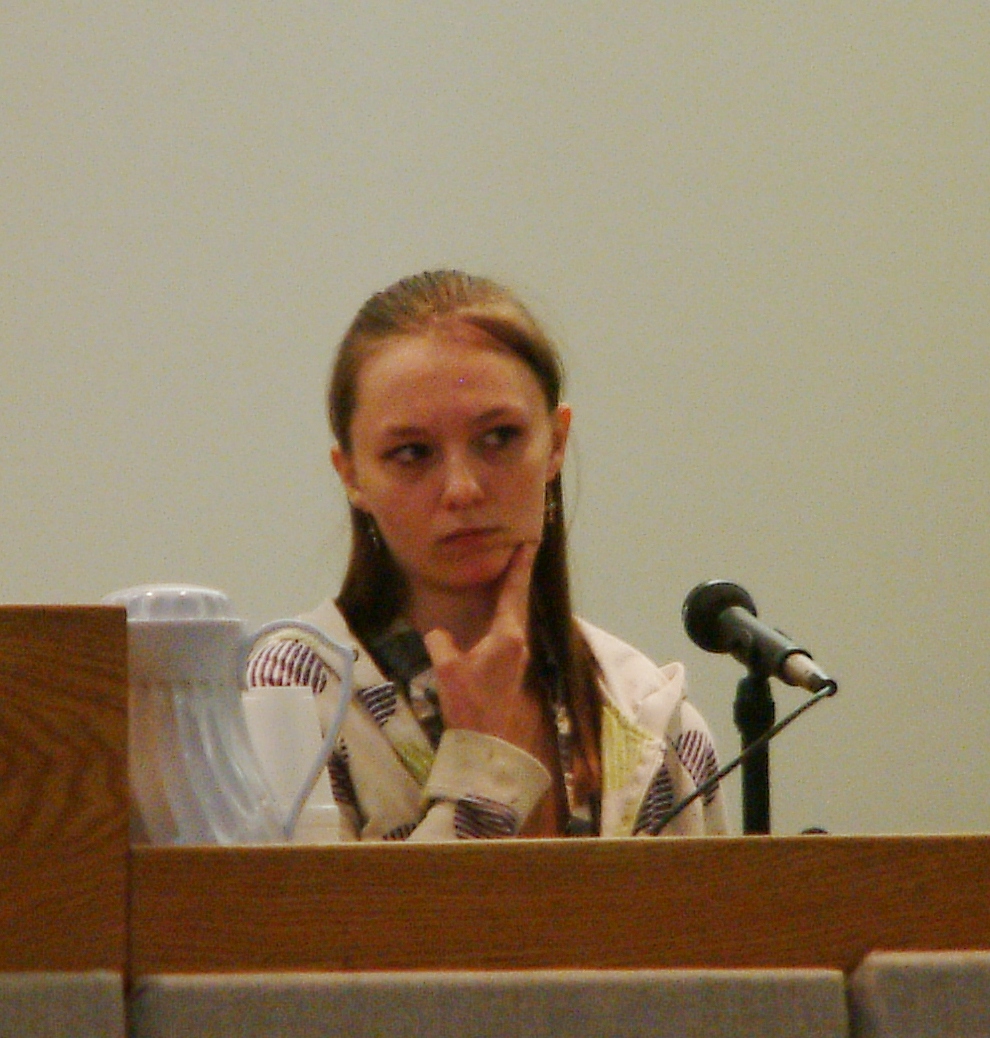 More testimony is expected from the mother of a four-month old baby who allegedly died because of a physical abuse inflicted by the mother's boyfriend. Jacqueline 'Jaki' Orr returns to the stand on Friday in the David Paul homicide trial.
Paul is facing two charges of murder in the second degree and a charge of manslaughter for the death of Rian Orr. She was taken to the emergency room at Bartlett Regional Hospital on August 9, 2010 after she appeared to be suffering from a prolonged seizure. She was medivacked to Harborview Medical Center in Seattle, but she died from her injuries soon afterward.
After three days of jury selection, attorneys for both sides began with opening statements on Thursday.
Assistant District Attorney Nick Polasky contended that the injuries suffered by the infant could not be self-inflicted since the baby at the time was largely unable to roll over or sit up on her own.
The types of injuries that she sustained are injuries that are inflicted, that are caused by something. Babies don't develop the types of injuries that these doctors will testify about without them being inflicted by another person."
Public defender Eric Hedland said that Jaki Orr was apparently eliminated early as a suspect while police pressured David Paul to admit to something even before Rian had passed away.
So, Jaki knows… she knows (that) she's not suspect. And the tenor of the police interaction with Jaki versus the tenor of the police interaction with David is markedable different and obvious. The tenor is, when talking to Jaki: 'Please tell us David did it.' And when talking to David: 'David, you did it.'"
Hedland also asserted that Jaki Orr may have been depressed and disinterested in the baby, while David Paul was more interested and involved in the baby's care.
According to Jaki Orr, Rian was conceived while she was in a relationship with another man. But Orr resumed a previous relationship with Paul several months before giving birth. The couple apparently stayed in at least three different homes with other children and adults while Rian was alive. Since Rian's death, Orr has moved out of state and given birth to another child that she conceived with Paul.
The first witness for the prosecution was Dr. James Thompson, an emergency room physician at Bartlett Regional Hospital. He evaluated Rian on the morning of August 9, 2010. Jaki and David initially went to the Juneau Urgent Care clinic that morning, but were told they needed to go Bartlett's emergency room instead.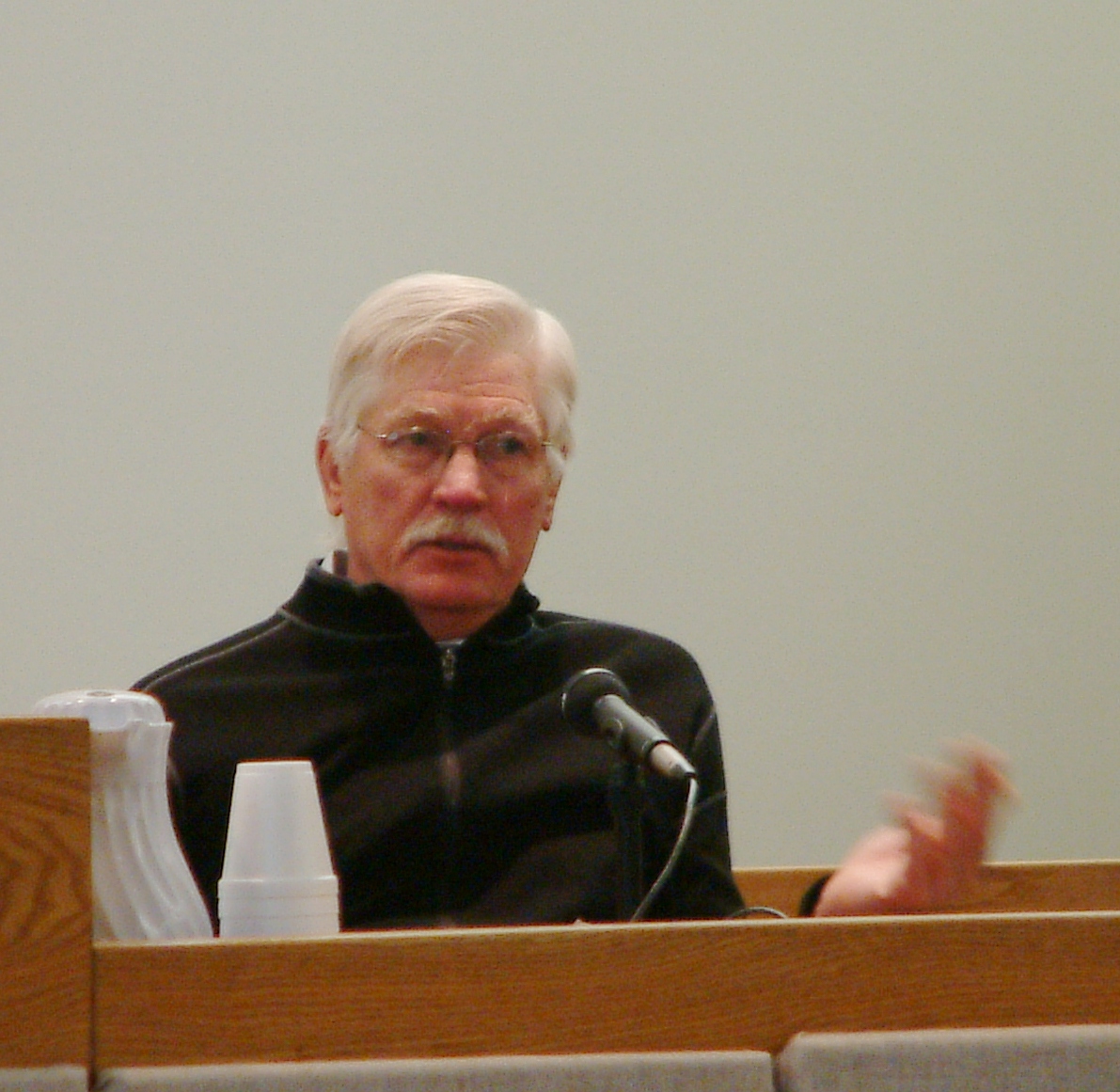 Thompson said the baby had bruises in the chest area, appeared to have two partially healed ribs from fractures that occurred several weeks earlier, and also suffered from blood collecting on the brain which could've been causing the seizures. He says that's usually indicative of blunt force trauma.
On exam, the most obvious thing, to me, was the fact that she had bruises on her anterior chest. And bruises on a young child that does not walk, has to be carried, and does not crawl are unusual. So, that was striking to me in the moment."
Thompson said he wasn't knowledgable enough to comment or offer an opinion on Shaken Baby Syndrome (SBS), an issue that will likely be brought up later during the trial.
Jaki Orr took the stand at the end of the day. She entered the courtroom looking down and almost walking headlong into the in-court clerk's booth instead of the witness stand in the other corner of the courtroom.
When asked to point out her former boyfriend David Paul, she pointed to him at the defense table in one of the few instances that she tried to focus on other people in the courtroom. She usually looked at Polasky and answered his questions with a 'yes sir' or a 'no sir,' and occasionally dabbing at her eyes and noise with a tissue.
Rian could roll over on her own, sometimes. And she could lift herself up on her arms and look up. She pulled her knees up underneath her and she would scoot herself across the floor."
Orr continues with her testimony for the prosecution on Friday morning. That will be followed by cross examination by the defense.
Thursday's court session ended with attorneys for both sides sniping at each other after the jury had gone home for the day. The prosecution was upset about the defense's possession of a digital tape recorder that may include a hospital conversation with Orr, Paul, or both. The recorder and audio apparently were not part of the discovery process.
Meanwhile, the defense was upset about the prosecution's apparent sluggishness in providing a witness list for the next day. Polasky had warned jurors that witnesses and evidence would not be presented in a linear fashion since the earlier schedule was upended by a prolonged jury selection process.