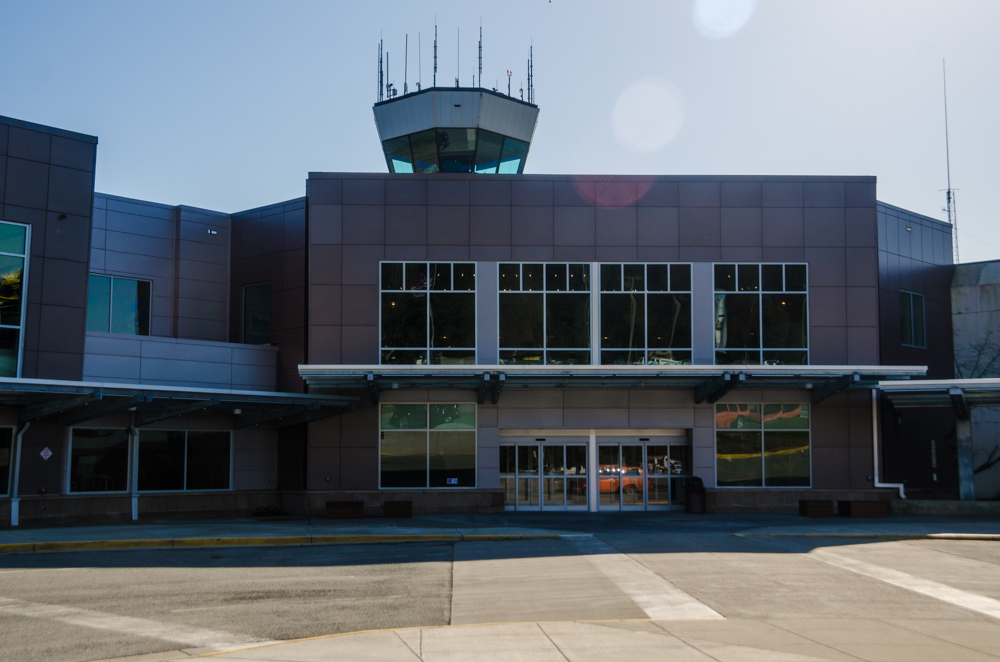 Acting Juneau International Airport Manager Patty deLaBruere will step into the top spot next month.
The Airport Board selection committee is recommending the board offer deLaBruere the job, even before advertising the position.
Committee member Joe Heueisen says she's the perfect choice, with 15 years of experience as deputy under four previous airport managers.
"The first manager, Dave Miller hired her, and it wasn't long before we discovered she was an awfully well-qualified person, so the last couple go arounds the board has tried to get her to apply for it and she's been you know, happy where she was.  But we tried it again this time and she decided to go for it, and I think it's an excellent choice," Heueisen says.
When there is a strong internal candidate, the board has the flexibility to appoint without going through a full hiring process, according to CBJ Human Resources Manager Mila Cosgrove.
Heueisen says knowledge of the Juneau operation is very important.
"It's our thinking on the board and has been for a number of years that if at all possible we want to hire from within because of the on the job training.  It takes quite a while to get up to speed.  Secondly, we want to hire locally if possible, thirdly, maybe the state before we go out on a national head hunt, which is time consuming and very expensive and not always successful.  So we're just tickled to death that we're able to have Patty step right in," he says.
Juneau International Airport is owned by the city and has been an enterprise board since August 1995.  deLaBruere starting working in airport management in 1998.
Airport Manager Jeannie Johnson has retired, and deLaBruere has been acting manager since May 2.  That's a role she has filled many times in her job as deputy.
The full airport board will hold a special meeting on June 6th at 6 p.m. in the Alaska Room at the airport to vote on deLaBruere's appointment.