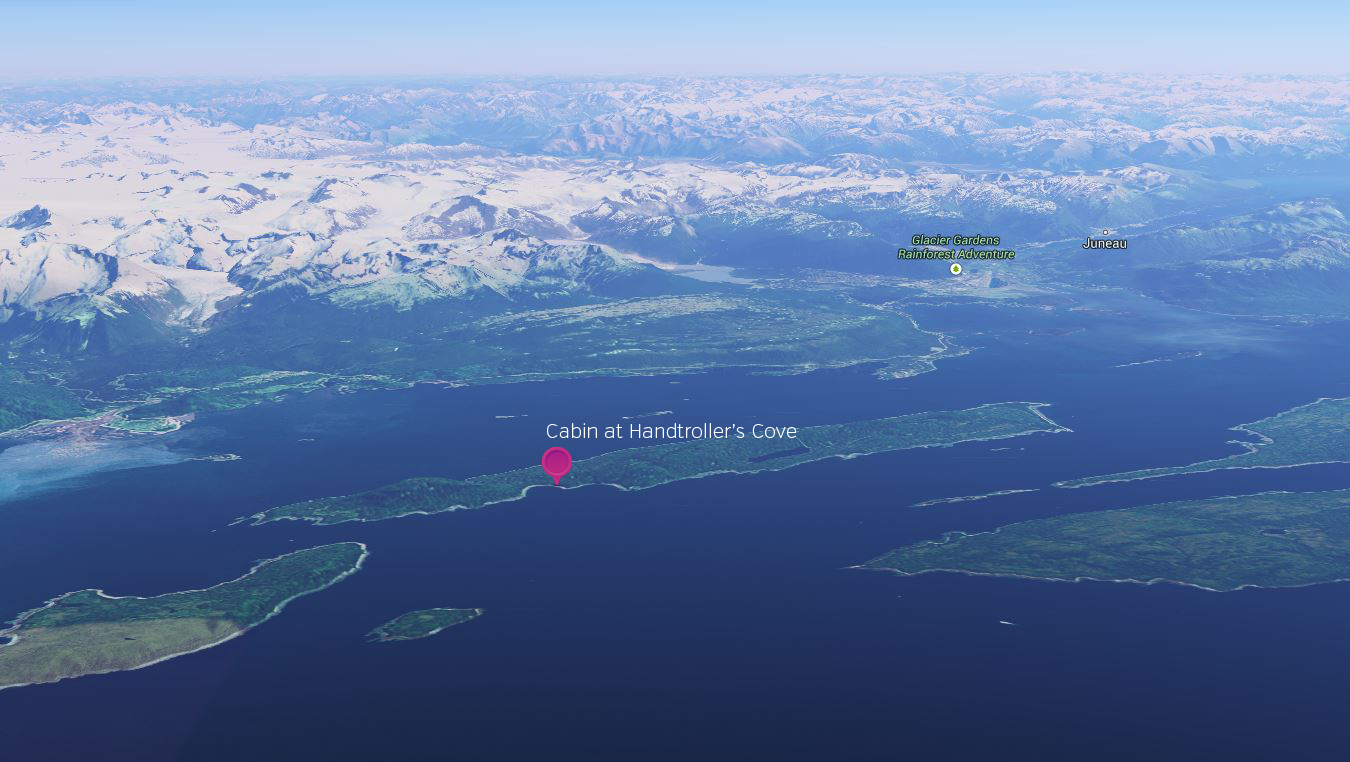 Updated: May 20, 2013 – 12:30 p.m.
The men on board the aircraft have been identified as pilot Robert Holmes, 39, of Juneau and Garrett Richardson of North Dakota, says AST spokesperson Megan Peters. The two men were picked up by Juneau residents Rick Berning and Kean Nuttall who were heading out to fish around 7 on Sunday morning.
"I was traveling from North Pass, the north end of shelter, to Handtrollers Cove. I saw a splash up ahead and thought it was a whale breaching and continued on up. But as we got to Handtrollers, we saw a dog getting out of the water and with no boat around so I thought that was kind of strange," Berning says.
"We kinda stopped and look and just then we heard someone yell. But it was out and away from the Handtroller, out in the open water. And we saw ahead and cruised over there and saw two people. They were very cold. We put them in the bottom of the boat and covered them with rain gear and ran them into their cabin."
Berning says the men were staying with friends in a cabin at Handtrollers Cove. A friend of the men took a boat to retrieve the dog.
Peters says the men were fortunate.
"They're very, very lucky. A lot of times when a plane sinks in the ocean, the people in the plane are never seen again."
"They must have been in the water for 5 to 10 minutes. They were very, very cold. They weren't talking very well," Berning says.
"Before they left in their friend's boat they stopped by and said thank you and all that. They were a little bit more recovered at that point."
Berning says the men made it back to town later in the morning.
According to Peters, NTSB is following up on the crash.
Original Story: May 20, 2013 – 5:25 a.m.
No one was reported injured as a small plane made a water landing and sank north of Juneau on Sunday morning.
According to Alaska State Troopers, the Piper PA-16 took off from the beach in Handtrollers Cove, but the engine failed. The unidentified pilot turned back toward the beach, but the aircraft could not make it to shore and the pilot ended up landing in the water.
Two men and a dog escaped the aircraft as it began to overturn.
Troopers say the aircraft sank in Saginaw Channel in about 450 feet of water.
A nearby boater noticed the men calling for help, picked them up, and transported them back to shore where they were reunited with other members of their party. The pilot and his passenger declined medical attention.
Troopers say the Coast Guard, FAA and National Transportation Safety Board are investigating the crash.