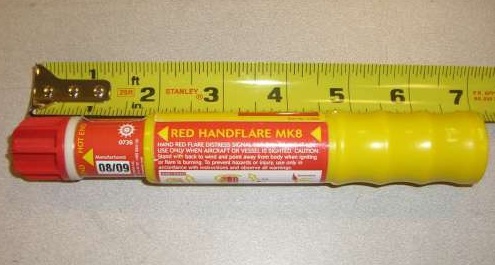 Transportation Security Administration officials at Juneau International Airport found a flare in the carry-on bag of an Alaska Airlines passenger bound for Sitka Monday afternoon.
The incident prompted TSA to send out a press release to local media with a reminder to passengers to check their bags prior to arriving at the airport security checkpoint.
"Anytime someone brings a prohibited item to the checkpoint, our officers need to stop the screening process, they need to pull that bag, they need to figure out what's in it, and that slows down the entire screening process," says TSA Northwest Region Spokeswoman Lorie Dankers.
Dankers could not say how long of a delay was created by this case.
As to why it prompted a news release, she says the agency wanted to remind passengers for efficiency sake as the summer travel season gets underway.
Dankers says the female passenger was briefly detained and questioned by Juneau Police, then allowed to continue her travel to Sitka, without the flare.
The list of items prohibited from aircraft is posted on TSA's website.