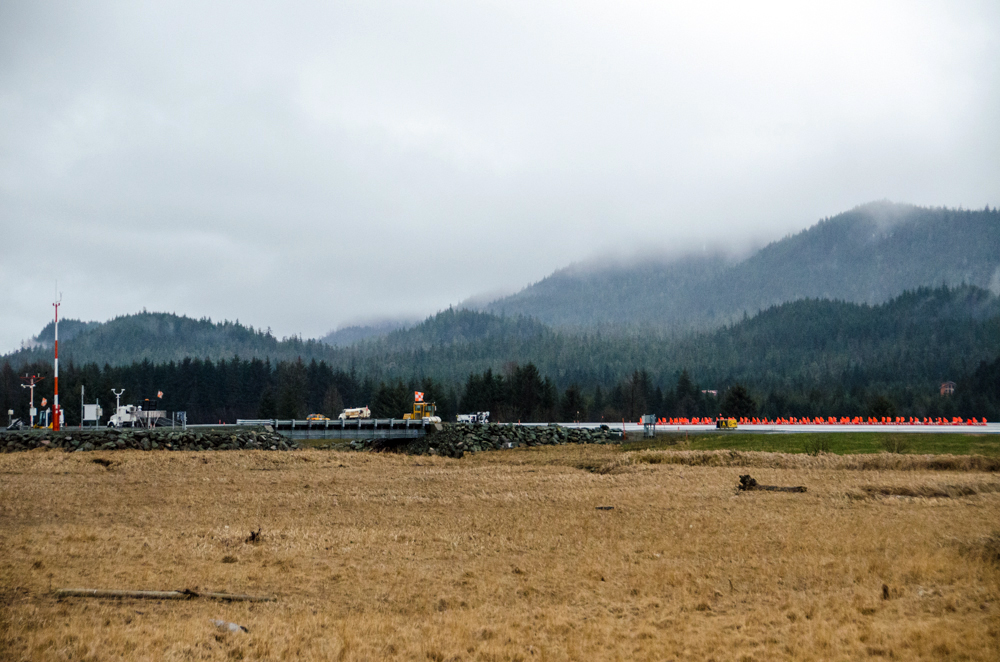 Juneau International Airport Manager Jeannie Johnson is retiring.
Johnson's last day is May 15, but she is currently on leave and Deputy Manager Patty DeLabruere has already taken over as acting manager.
Airport Board Chairman Jerry Godkin said it could be four to six months before a new manager is hired.
Johnson has put her stamp on the airport terminal remodel,  runway safety project, and funding for snow removal equipment and facility.
Godkin said Johnson's strength as a manager has been dealing with the federal government, since federal dollars make up the largest portion of funding for airport construction projects.
"Ninety-six percent plus of airport funding comes from the federal government. The other small percentage is from the city of Juneau, the municipality," Godkin said. "So we'll be looking for someone that has those skills."
He said the Airport Board will begin the hiring process at its monthly meeting on May 8th, when members will go into executive session to discuss advertising the job and the type of manager to lead the airport.
Alaska Airlines is the airport's largest tenant. Godkin said the board also will look for a manager with good people skills on both the corporate and personal level.
"You've got to have good skills in dealing with the tenants, i.e., the Ward Airs, Wings of Alaska, Alaska Airlines, all of those things.  We've got a wide range of employees at the airport, so having good people skills is a big thing," he said.  "And keeping good relations up with not only the feds, keeping good relations up with the state of Alaska, and downtown at the city assembly level."
Juneau International Airport is owned and operated by the City and Borough of Juneau.
In a news release, Johnson said she will miss being part of the CBJ team. She was not available for an interview.
Meanwhile, the Juneau Police Department is recruiting for five new officers to take over public safety at the airport.
The U.S. Transportation Security Administration is requiring airports the size of Juneau and larger to have a police force, according to Acting Manager deLaBruere.  Airport public safety in Juneau has been handled by Goldbelt Security.
"If you go around the Lower 48 and even Fairbanks and Anchorage, they  have their own police department already.  So Juneau is kind of in this boat by themselves where they were still under an old waiver and still allowed to have armed guard security," deLaBruere said.
She said funding for the new positions will come from the airport operations and maintenance budget, comprised of user fees that are set by regulation, such as airport concession fees, landing fees, tenant rentals, and fuel flowage fees.
She says JPD will take over public safety on October 1st.
The addition of five officers to JPD's staff will be the largest expansion of the department since 1986.  JPD is also hiring to fill two existing vacancies.