Eight deaths and at least a dozen overdoses in the Lower-48 in the last fifteen months have been attributed to the drug called 25i, or 2C-I-NBOMe, or 'Smiles'.
One Juneau youth was nearly added to that list of fatalities, according to a parent who asked that we not divulge his name or use his voice in a story. The 17-year old boy, described as a top student and athlete, took 25i during a gathering with friends in early April. It was his third experience with the drug, but this time he suffered from severe seizures. An adult at the friend's house was awakened and EMT's were called. The boy's parent said he believes his son was close to death. He remained in the hospital for a day-and-a-half.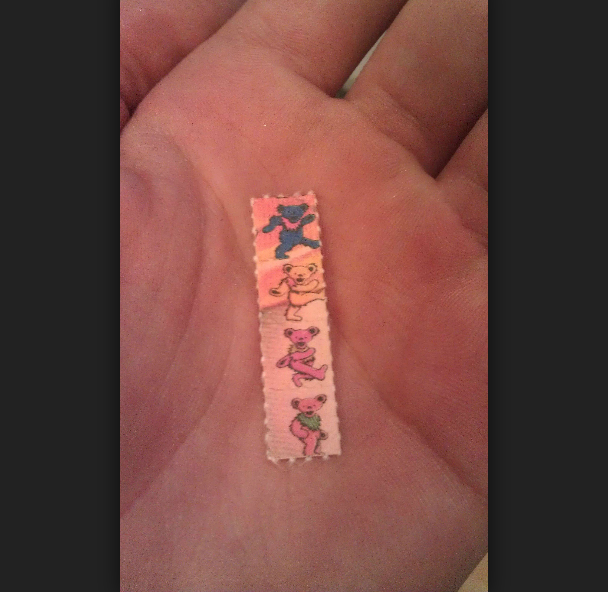 25i is a hallucinogenic that some users say is similar to LSD. The hallucinations and euphoria can last for hours and may be accompanied by paranoia, and a distortion of time and space.
Other reported side effects include a spike in blood pressure, increased heart rate, nausea and vomiting, and violent behavior.
"The most serious reaction that we've seen involved seizures. And it's quite scary at the point," said Juneau Police Lieutenant Kris Sell. She said they're aware of two people who were hospitalized after taking 25i and know of another five youth who reported taking it.
Sell said police believe the drug was acquired over the internet. It may be available in a perforated blotter paper that's taken orally, or in the form of a powder that can be smoked or mixed with a liquid to be inhaled.
Here's a sample of experience reports found on the site Erowid.com as read by actors:
As with many designer drugs, the origins of 25i can be traced to legitimate scientific research.
"There is a series of drugs that start many years ago and changes in brain chemistry," said Matt Felix, the recently retired director of the National Council on Alcoholism and Drug Dependence. He said illicit garage chemists constantly make subtle changes to compounds so that the drug can escape listing as a controlled substance.
They're not really new. It's a series of the same drug in essence."
Organizations contacted for this story like the Centers for Disease Control, National Institute for Drug Abuse, and Substance Abuse and Mental Health Service Administration said they have little or no information on 25i or NBOMe.

Lieutenant Sell said samples of 25i acquired in Juneau came back from the Alaska State Crime Laboratory as 'negative' for controlled substances which means that there's no current Alaska law prohibiting its possession or distribution.
Although the chemical compound is not on that list, District Attorney Dave Brower said someone could still be charged with reckless endangerment for providing the drug to anyone who gets hurt. Brower also believes someone could be charged with DUI if under the influence of a federally listed controlled substance.
And I guess the issue is: Do we want to prosecute them? Do we want to make that person a criminal because that law has not caught up yet? There are a lot of control substances in Alaska statute. There are more controlled substances in the federal statute."
The compounds that make up 25i are not on the federal list of controlled substances. But Jack Schmidt, an assistant U.S. Attorney based in Juneau, said there is a mechanism for federal prosecution of similar substances used for human consumption. A laboratory would have to compare the drug's chemical structure to an already prohibited substance. The Federal Analogue Act may allow prosecution of the sale or possession of 25i-NBOMe since it is similar to 2C-I, another compound that is currently controlled.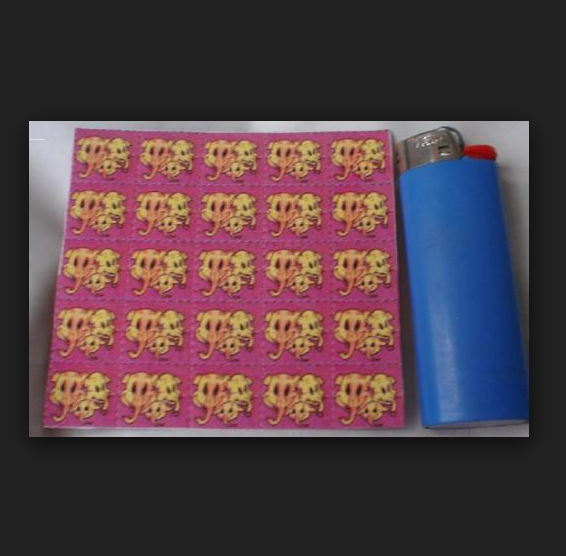 The parent of the 17-year old who experienced seizures believes that the drug may be in wide circulation among Juneau youth.
Sell said parents should be on the look-out for unusual or strange behavior that could lead to seizures. Don't leave the person alone. And Felix said they should get the person to medical care as soon as possible.
Definitely into the emergency room because they need to counter the drug. It is a medical emergency because of the wide-swinging behavior. They can hurt themselves or others."
The U.S. Drug Enforcement Administration did not respond to inquiries for this story. But a recent DEA presentation before a Synthetic Drugs Symposium in Washington D.C. highlighted 25i as one of the top trending drugs nationwide in trafficking and abuse. The DEA said such designer drugs are usually marketed to teenagers and young adults, and easily available at relatively low cost. The drug is untested and may be active at very low doses. There is no consistency in the manufacturing process, and it could vary widely in quality depending on the lab. It can even differ from batch-to-batch.
Sell said 25i is dangerous just because you'll likely find people experimenting with it.
You could find people experimenting with it. People unfamiliar with drugs think that this is just a lark to do on weekend. And they may find themselves in trouble very quickly."
According to the Juneau parent, this is not "something that you can game or something that you can be smart about," especially since the drug has not been studied and nothing is known about the long-term effects.
He said – only slightly paraphrasing here –'It's an unpredictable drug coming in unpredictable dosage made by people who don't give a (rip).'
'This drug really (messed) them up.'