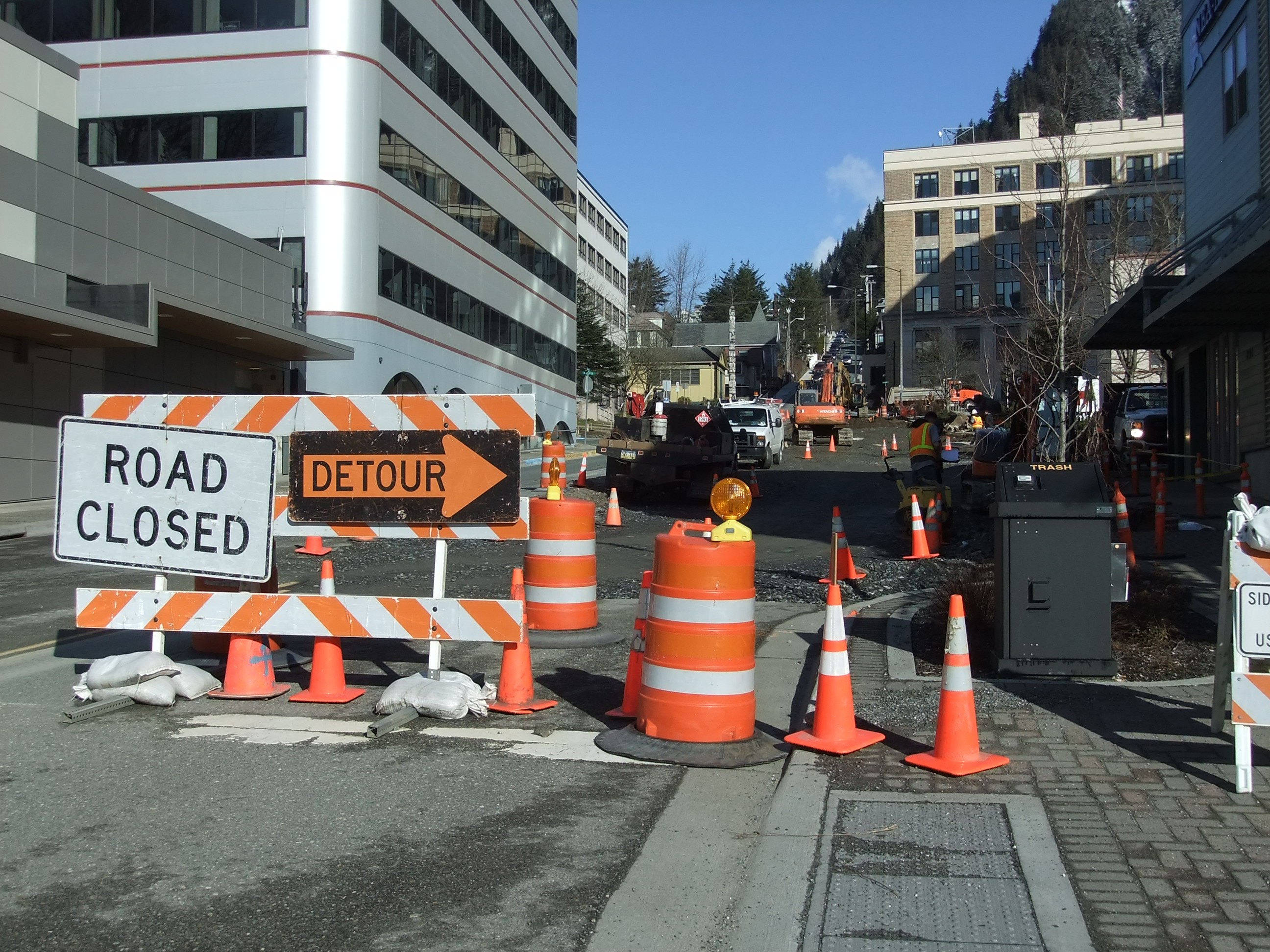 Three blocks of downtown Juneau's Main Street will likely be closed for another six weeks.
Contractor Arete Construction started working on street improvements just after the end of this year's legislative session. CBJ Engineering Director Rorie Watt says the work was scheduled with an eye on having the least impact on both the session and the upcoming tourist season.
"When the name of the road is Main Street there's never a good time to rebuild it, and it's always tricky to accommodate all of the needs," Watt told the Juneau Assembly Public Works Committee on Monday. "But where we are now, we hope to get the buses back and the road open by June 15th."
Watt said the entire project is scheduled to be complete by August 15th.
This is the second phase of Main Street improvements, which started in 2010 with a major overhaul from Egan Drive up to 2nd Street.
Phase two has a budget of just over $2 million, and includes replacement of the water, sewer, and storm drainage systems between 2nd and 5th streets, as well as the addition of new traffic islands, landscaping, and a sidewalk canopy.
"There will be covered walking more or less continuous from the parking garage up to 4th Street," Watt said. "So, it's part of trying to provide covered walkways to the Capitol."
Speaking of the Capitol, Watt says the city will work with the contractor of a renovation project scheduled to get underway this summer.