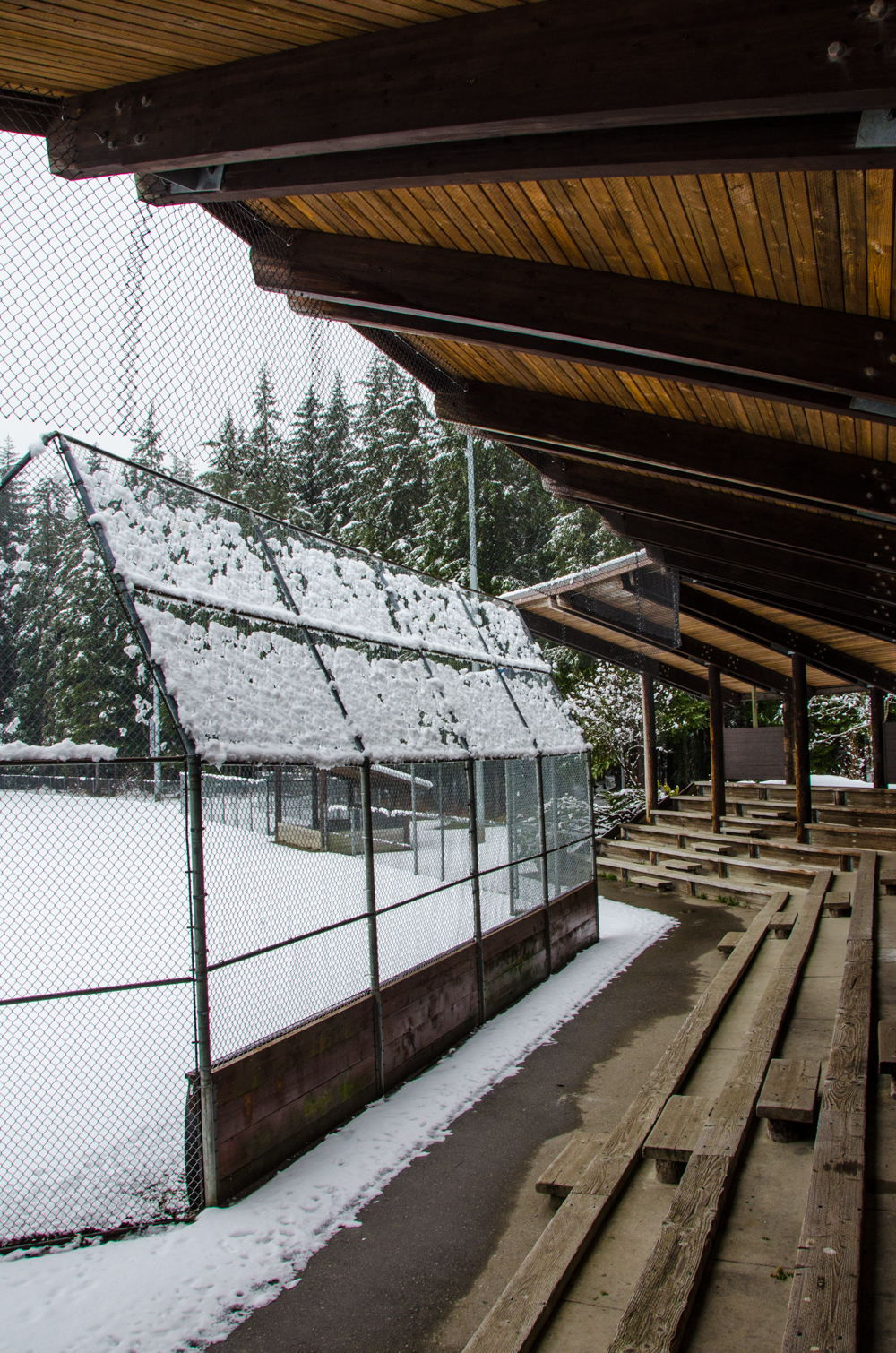 Friday's surprise snow is delaying Gastineau Little League opening day.
It had been set for Saturday, which is expected to be another wet day with snow possible in the morning.  (Click here for forecast).
First pitch festivities and games are now scheduled for Saturday, May 4th at Adair Kennedy Field in the Mendenhall Valley.  Opening Day ceremonies will begin at 10 a.m. with the entire league in uniform on the field.  The young players will recite the Little League pledge then Chief Umpire Tom Karpstein will throw the first softball and baseball pitches of the season. He'll have two young assistants – Youth Catchers Michael Cesar and Sophie Hultberg.
After the ceremonies, Little League teams will take to various fields throughout Juneau for their first games.
More than 500 Juneau youth have signed up for 47 baseball, softball and tee ball teams this season.  They'll be led by 244 coaches, managers, and administrators, who are all volunteers.  Katpstein has volunteered with Gastineau Little League for 42 years.