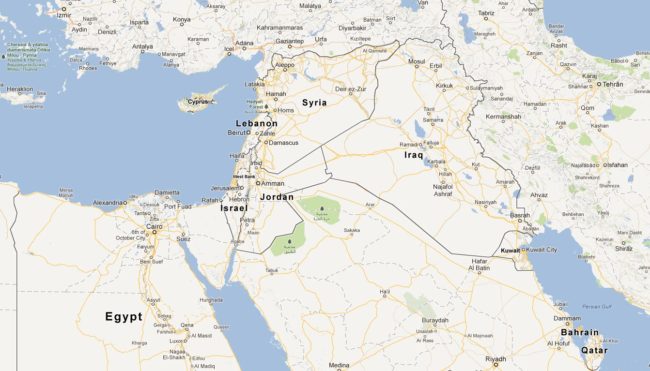 Three exchange students from the Middle East are wrapping up their time in Juneau. They came here as part of the Kennedy-Lugar Youth Exchange and Study program under the wing of Juneau People for Peace and Justice. JPPJ leadership knew the three students would twice become young ambassadors – first in their new communities, and again when they return home.
Ayah Tafesh of Gaza City says it was a miracle she made it to Juneau at all. Her homeland borders Israel and Egypt, and travel from the region is difficult.
Tafesh's uncle works for the government. He helped her secure a route from Gaza Strip through Egypt to Juneau because it would have been too tough to travel across the Israeli border.
She got up early on a hot summer day in August, ate a light breakfast and left home on a bus to head to the Hamas checkpoint.
 "The police officer working with Hamas asked me where I was going, I told him America," Tafesh says. "Somehow he heard Egypt and he asked me 'What are you going to do in Egypt?' so I told him just, 'study.' So they let me in. If they saw my visa to America they wouldn't have let me in."
Tafesh says the Palestinian government doesn't approve of exchange programs that send children to America.
"The Palestinian side called the Egyptian side and told them to send me back but I already submitted my passport to the officers in Egypt and they accepted me to go in," Tafesh says.
The 16-year-old arrived at Thunder Mountain High School two weeks late. Tafesh says in addition to being a high school student, she tries to be the best ambassador she can.
She expected her classmates to be mean and ignore her, but found them to be loving. She says only once, a student who did not know she was Muslim made derogatory remarks about Muslims but she stood up to him and a teacher backed her up.
"I want to take back the good view and the good picture about America that all, most of the people in my country have it wrong about America," Tafesh says.
Seventeen-year-old junior Hadi Kamj from Lebanon is studying at Juneau-Douglas High School. He says every American city offers a different experience, and he's glad he ended up in Juneau.
"It's not like what you see in TV or in the movies, where it's all about shopping and fast food, it's more than that." Kamj says. "Here in Juneau, Alaska, there's not much shopping but everyone just enjoys nature and is fit."
Kamj says he's glad he comes from Lebanon, too, but he often has to explain where his home country is.
"And the people who think, if you tell them about the Middle East, they would also think that it's all sand, deserts, and camels. And that's not true at all. We don't have deserts in Lebanon," Kamj says.
Lebanon is north of Israel and has plenty of cedar trees, coastland and mountains.
Kamj misses the food back home. Kamj and Tafesh went to Washington, D.C. for the Civic Education Workshop to learn about the U.S. government and civic organizations. Kamj says travel to big cities like Washington and Portland, Oregon gave him the opportunity to eat Middle Eastern food again.
Still, there's a lot the students miss while in Juneau. Kamj learns about news from Lebanon by talking with his parents on Skype.
"There is always something going on. Every few years there's something big that happens," Kamj says. "Seven years ago we had a war with Israel, now three years ago, four years ago, there's the Gaza war. Now there's this Syrian thing."
Sixteen-year-old Mohammed Qabani is a junior at Thunder Mountain. He says he's enjoyed playing soccer, which has taken him around the state. His father fills him in on news from his home country of Israel, which borders the Jordan River and Mediterranean Sea.
"It was the elections and what's happening in Syria and the Middle East and why is it happening, and he tries to explain to me why is it happening," Qabani says.
When Tafesh calls her family, they tell her about life on the Gaza Strip. Tafesh's host mom Alex Pastorino says the Skype calls to Gaza are humbling.
"They basically just entrusted their daughter to our care and were so trusting and so humble and so gracious," Pastorino says.
Tafesh says living in Gaza is difficult and there is a lot of death. During missile strikes in November her family told her they slept away from windows in their apartment for extra protection. She says her family can afford necessities such as water only because both her parents work. Her sister also was a YES student and is now attending college in Chambersburg, Penn.
One evening in her Juneau home, Tafesh put it into perspective. Pastorino's granddaughter Zan leaned back on a new chair and it broke.
"My granddaughter felt really, really bad about it and my jaw was about to hit the table. I didn't know what to say, and Ayah immediately saw how upset Zan was, and just looked at her and said 'It's okay, Zan, no one's dead,'" Pastorino says. "And so for me, that was perspective. Her world, versus our world, you know, a broken chair is really nothing."
The students go back to their home schools when the school year ends.