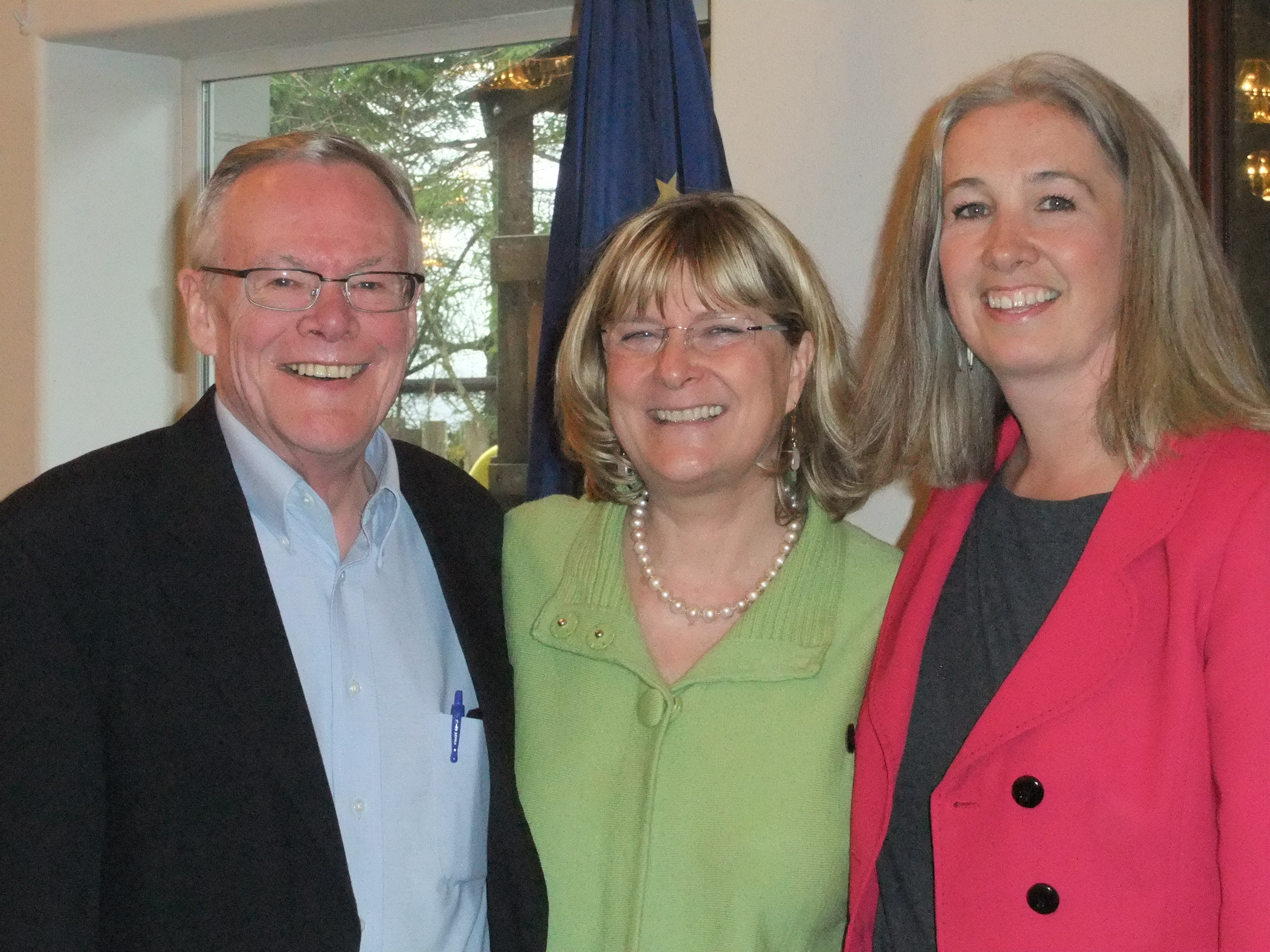 Juneau Rep. Beth Kerttula believes Alaska's current oil tax regime, known as ACES, helped the state weather the recession that hit the rest of the U.S. hard in 2008.
Kerttula, Rep. Cathy Munoz, and Sen. Dennis Egan Thursday summarized the legislative session for the Juneau Chamber of Commerce.
Two weeks after adjournment, oil is still very much on their minds.  All three initially voted against legislation to reduce oil taxes. When Senate Bill 21 came before the House again on reconsideration, after it handily passed on the first vote, Munoz voted for it.
Kerttula told the chamber audience that for all its shortcomings, ACES brought in enough revenue that "the state paid back a lot of our debt to ourselves in our Constitution Budget reserve, we created a bunch of other little accounts, and we really, in my mind, saved ourselves from being in  a recession like the rest of the country."
ACES, or Alaska's Clear and Equitable Share, also gave oil companies tax deductions for investing in the state, which is not required by the new tax system.
ACES was a departure from previous Alaska petroleum taxes and the Juneau lawmakers acknowledge it needed changing in this era of declining production.
But they said one problem with the new system, which goes into effect next year, is the definition of new oil.  Kerttula – a former oil and gas attorney for the state – said it's too broad, even picking up fields explored or planned in 2003.
"And at some point all oil becomes new oil and then you see greatly reduced tax rates to the state," she said. 
Since increased production is the goal of the new tax program, "how do we get things moving on the slope?" she wondered.
"The history in most states has been those are the smaller, scrappier independent companies that come up and kind of push the majors. Well, my problem is if you're defining new oil going back to 2003 and picking up a couple fields that are already in production, I don't understand the need for an incentive," Kerttula said.  "So that's something the Juneau delegation has discussed, the concern about how you define new oil, how  you actually get — which is everyone's goal — new production into the line."
The latest fiscal analysis of SB 21 indicates it could cost the state between $4.2 billion and $4.point 6 billion through 2019, depending on oil prices and production.   The figures do not account for possible increases in production.
Oil accounts for nearly 90 percent of state revenue.  The legislature this year approved a $9 point 8 billion operating budget for fiscal year 2014, down from the current year.
"Two billion is federal receipts; the rest is state receipts," Munoz explained.  "About $7 billion is attributed to oil revenue and that includes everything from oil production taxes to royalty share — 12 and a half percent royalty share — to property taxes and corporate taxes."

Munoz is in her first year on the House Finance Committee. She said declining production required the legislature hold the line on spending for the upcoming fiscal year.
In 2008, for example, oil was flowing at a rate of about $650,000 barrels a day; now it's just over $500,000 barrels per day.
"Just in the last two years, since 2012 to this budget cycle FY 14, we are down in revenue almost $3 billion, so that marks a very sharp decline in oil production and a very serious concern for the state going forward," Munoz said.
Munoz' House District 31 represents Mendenhall Valley and Auke Bay to the end of the road.  Kerttula's HD 32 is the rest of CBJ as well as Petersburg, Skagway, Tenakee and Gustavus.  Sen. Egan represents all of Juneau as well as those additional towns.
He said with dwindling revenue this year, it was a challenge to fund all the projects the communities wanted, but Senate District P did OK.
"Our delegation garnered over $100-million for Senate District  P, which includes the two house districts," Egan said.
As KTOO has reported, Senate District P capital spending ranges from $20-million for SLAM (State Libraries, Archives, and Museum) to small hydroelectric projects to porta potties.
Egan reminded the audience that all are still subject to the governor's veto pen, "so, you know, cross your fingers."