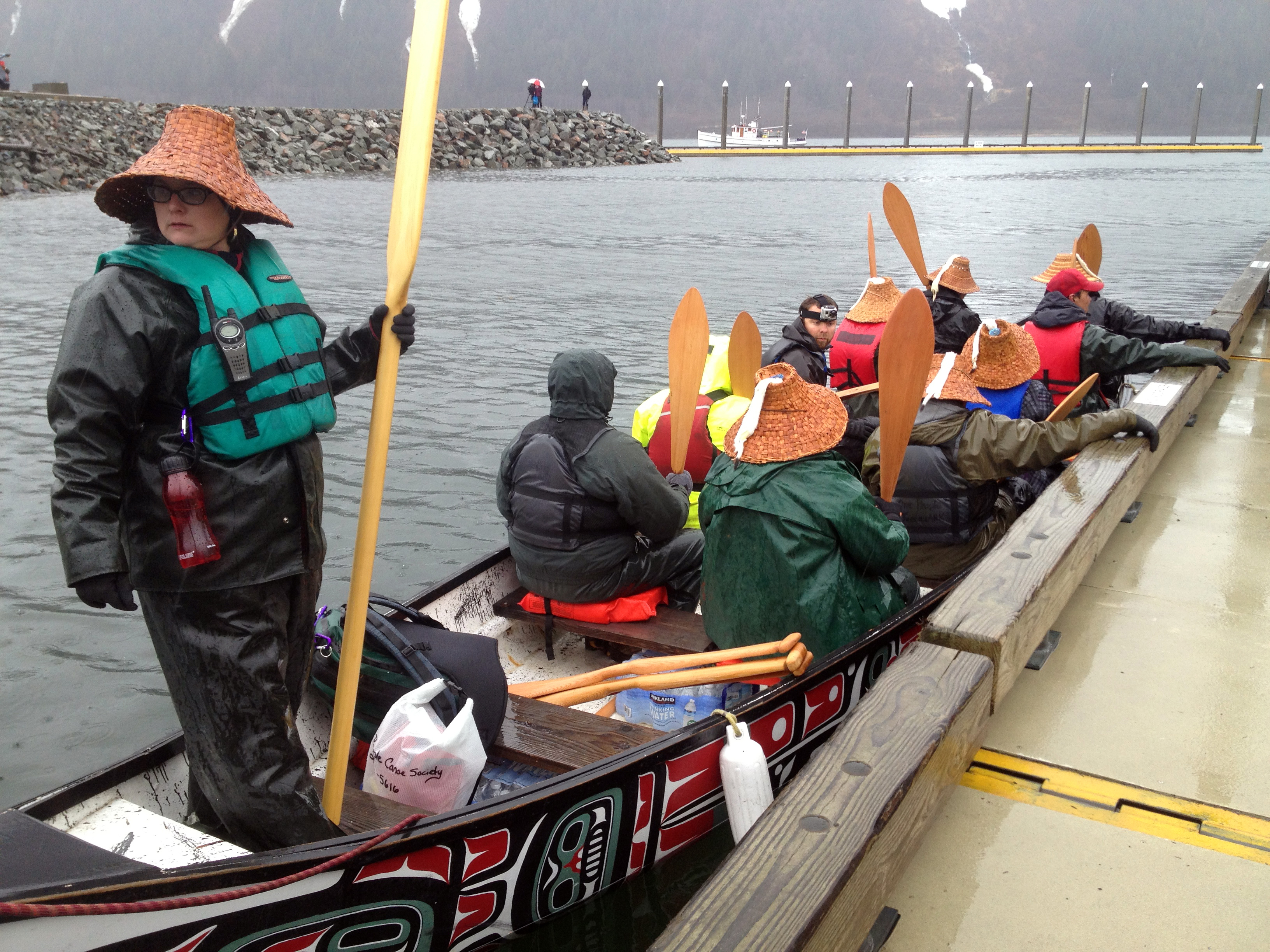 An Anchorage-based co-op is raising money to begin after-school training that combines ancient techniques of kayak design with education.
Kayaks were invented by people of the north. Unangan, Supiat, Yup'ik, Inupiaq, and Inuit hunters used them to hunt seals and other marine mammals. Co-founder David Karabelnikoff says the Kayak Co-op was inspired by a movement in southeast Alaska to revitalize canoe building and paddling… and with the goal of encouraging youth to learn science, technology, engineering, and math:
"We're blending the revitalization of traditional kayak, and ikiak, and umiaq building with the modern technology of maker space, digital fabrication. So that would look like LED scanners, laser scanners, laser cutters, CNC machines, 3-D printers and things of those type."
Traditionally every aspect of the kayak was fitted to the owner's body to make a watertight, stable yet maneuverable boat they could use in stormy Arctic waters. Karabelnikoff says the kayak coop will replicate those techniques to manufacture custom-fitted kayaks. He says the project will preserve kayak design techniques and communicate the role of kayaks in traditional life:
"It's really something that both Alaska Natives can understand and get inspired by, but also that non-Native and folks that around the world will understand what we're trying to do and the deep significance of the kayak into the Inuit life, and what this cultural revitalization means for our people, and not just us but also for them."
In Juneau on Tuesday, canoes were launched for an 8-day trip to Wrangell for the rededication of the Chief Shakes Clan House there. Karabelnikoff says the co-op's project will teach youth how to create, build and paddle their own kayak… and he'd like to see kayak trips, races, and other activities become part of modern life… all with the goal of setting at-risk youth on a healthy path:
"I hope this project will help to solve the suicide epidemic that we have in the Alaska Native community and that Alaska Natives will be looked at in a positive light for the things that we have contributed to humanity, and the kayak being one of those technological marvels that few other, and other people in the Arctic have developed but is really something that we can claim as our own and claim as something that makes us feel good, and the larger community respect our abilities and capabilities for what we've done."
The co-op spells kayak with q's instead of k's. It's using the internet fundraising site, Kickstarter.com to launch the project.