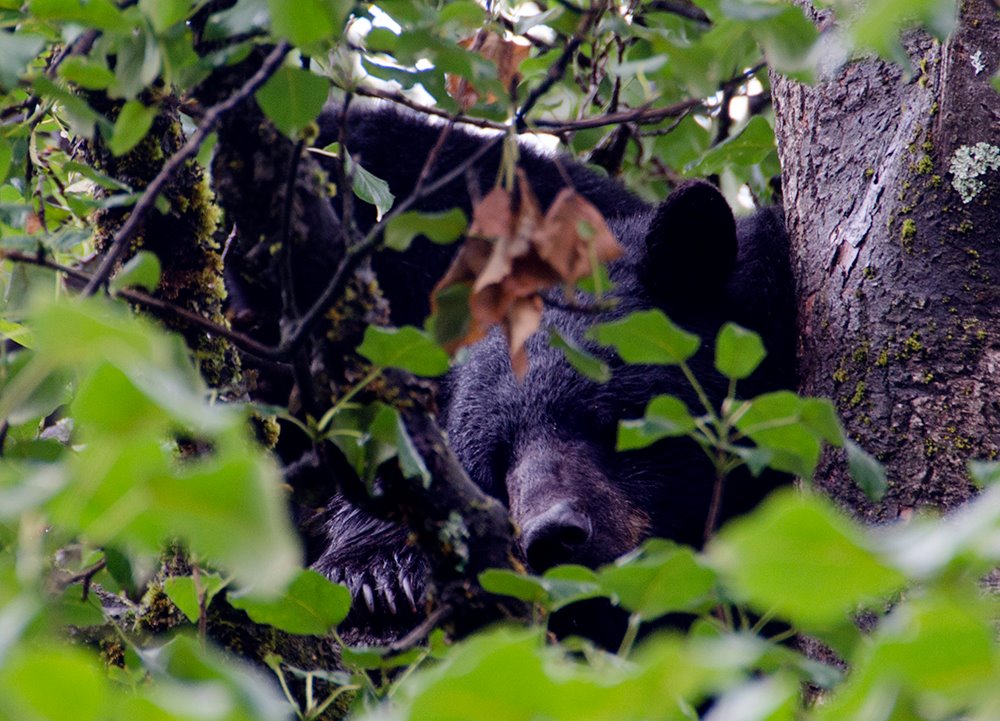 It's that time of year again. Juneau Police report two dumpsters downtown apparently rifled by a bear or bears in the past week.
Alaska Department of Fish and Game Wildlife Biologist Ryan Scott says he's not surprised. Reports of bear activity in the Capital City have been on the rise for about a month.
Scott says that means it's time to start securing your trash and cleaning up anything that might attract bears to your neighborhood.
"When I say secure I mean, you have to recognize, our current garbage cans for the most part are not bear proof or resistant, the new ones that were fielded last year," Scott says. "Those need to be in a secure spot, meaning a garage or a stout shed or something like that that bears can't get into them. I just can't stress how powerful even a small bear is, and they'll take advantage of any weakness in these systems."
Scott also says it's time to put away bird feeders for the spring and summer.
He says anytime a bear becomes habituated to a food source in an urban area, not only does it put people in danger, but it puts the bear at risk of being euthanized.
"It's an opportunity to keep people and bears safe," he says. "And I say it all the time, we live in a place that grows black bears pretty well. Not only downtown, we've gotten calls about bears on Douglas, in the Valley. So, it's just a very normal progression of spring. It gets warmer, and things start to grow, and the bears show up."
The CBJ bear ordinance requires residents to secure trash containers, except on garbage day from 4:30 a.m. until a reasonable time after pickup. Residents who repeatedly violate the ordinance can be fined.