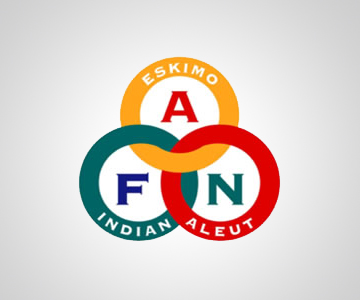 At its annual convention last October, Alaska Federation of Natives delegates adopted a proclamation that Alaska Natives would use every political and legal means to achieve full and lasting federal protection of the Native hunting, fishing, and gathering way of life, and co-management of subsistence resources. Here's what AFN's doing to address the issue.
Nelson Angapak is Senior Vice President for the Alaska Federation of Natives. He says AFN lobbied U.S. Sen. Lisa Murkowski to hold oversight hearings on subsistence. Murkowski held a hearing in Bethel earlier this month and has another scheduled in Copper Center in May. Angapak says the goal is changes to federal law that will strengthen protections for subsistence:
"Our hope is Congress will recognize hunting and fishing of Alaska Natives is the life of our folks, and enact legislation would allow us to pursue fish and game for subsistence in such a manner folks in rural Alaska will benefit."
Anthropologist Rosita Worl is president and CEO of the Sealaska Heritage Institute. She's been the chair of AFN's subsistence committee for ten years. She says Alaska Native needs for subsistence goes beyond food security:
"The way scientists look at it, they see three different components of subsistence, the economic dimensions, and we know that today we both have cash and subsistence, so we have duel economies in the villages. And then we have the social aspect of subsistence and here we usually have kin-based groups that go out and harvest and utilize the resources. And the cultural dimensions involve the special, the spiritual interrelationship that Native people have with their environment and with the wildlife or animals."
She says one Native belief is that animals will come to a person who lives according to Native values, who lives the "right way:"
"One of the right ways is sharing. When you harvest resources, it creates an obligation for you to share those resources. And there are different laws, or protocols that different societies have. For example, the first harvest, and this applies to a young person when they take their first seal, when they take their first deer, they're obligated, or even first whale, they're obligated to share all of those resources with others. And it usually starts at a very young age. So very early, they're imbued, or taught the right way of utilizing and sharing the resources with community members."
Worl says Congress recognized the importance of subsistence to Native and non-Native people who live in rural Alaska, in the Alaska National Interest Lands Act, or ANILCA. It provides a rural preference for the subsistence harvest of traditional resources of fish and game. However, that conflicts with the state Constitution, which calls for equal access to resources by all citizens. To carry out ANILCA, federal agencies took over management of fish and game on federal lands from the state in the 1990s. But Worl says myriad agency decisions chip away at subsistence rights:
"I know the law says in a time of shortage, subsistence should be taken care of, but what happens is, it seems preference is always given to other kinds of uses over subsistence. And subsistence people, I mean just a continuous struggle to be able to maintain that subsistence."
Last week, 22 Yup'ik fishermen were on trial in Bethel for fishing during the second of two closures of subsistence fishing for Chinook, or king, salmon. Their attorneys are arguing the fishermen were exercising constitutionally protected religious and cultural practices. For years, western Alaskans have said federally managed Pollock fisheries in the north Pacific are damaging salmon runs. Earlier this month, NOAA's Alaska Fisheries Science Center released a genetic analysis showing 68% of the Chinook caught as bycatch in the Bering Sea and Aleutian waters originate in western Alaska rivers.