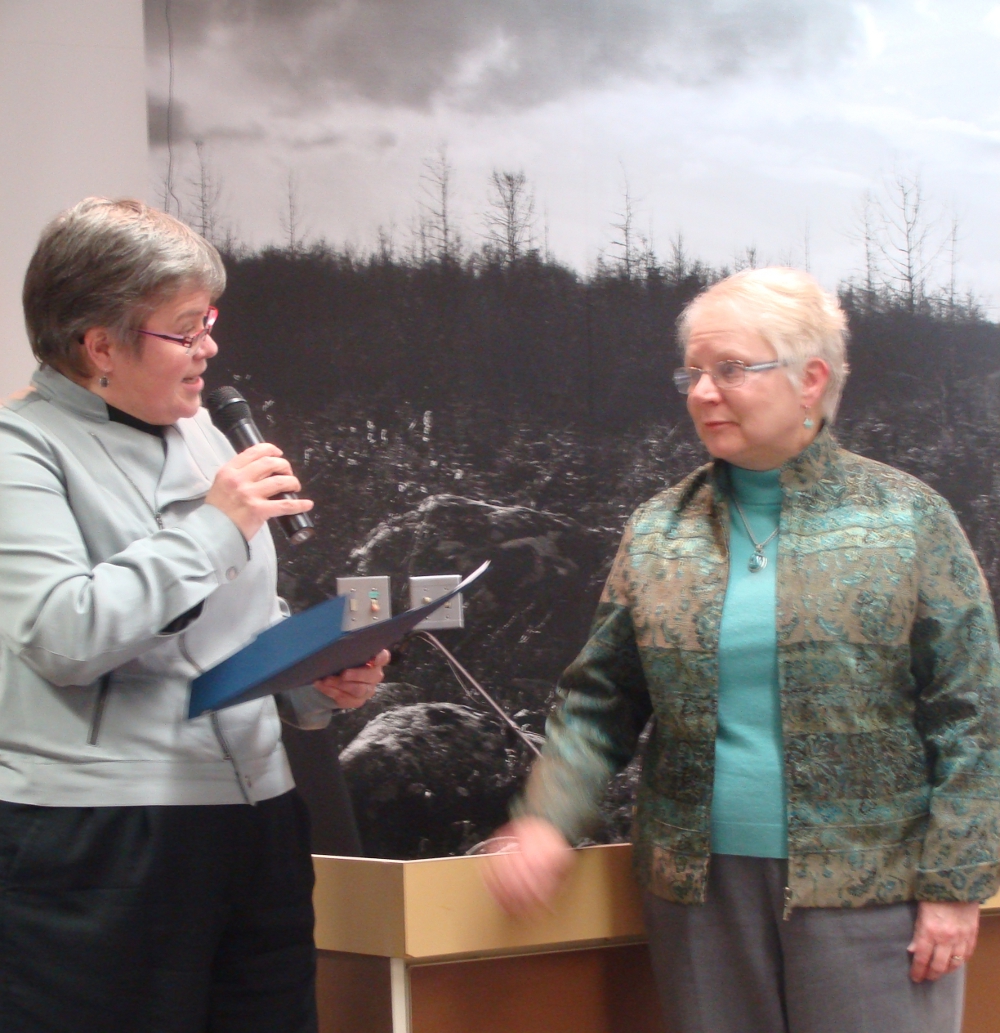 An independent, third party evaluation of City Manager Kim Kiefer's performance could cost the City and Borough of Juneau up to $20,000 dollars, according to a consultant who made a pitch to members of the CBJ Assembly on Tuesday.
Almond & Associates is a Seattle-area executive search and assessment firm with experience working for Alaska Native Corporations, including Juneau-based Goldbelt. The company specializes in a management evaluation process called 360-Degree Feedback. The review combines electronic surveys of the employee's supervisors and co-workers, with in-person interviews by the assessment firm, resulting in a written analysis based on the input received.
Sydney Gorrell – one of three Almond & Associates representatives to speak with the Assembly's City Manager Evaluation Subcommittee via teleconference on Tuesday – described the benefits of using the 360 process.
"This can be a very positive gift of hearing things that somebody does particularly well," said Gorrell. "And it also gives an opportunity to really clarify any behavior changes that need to be worked on, focused on, or enhanced in some way."
The city's Human Resources department uses 360-Degree Feedback to evaluate department heads. In fact, Kiefer was evaluated using the process while serving as Deputy City Manager in 2011.
In light of a nearly $3 million budget shortfall for the upcoming fiscal year, Mayor Merrill Sanford asked the Almond & Associates team if the city could do part of the evaluation in-house to bring down the cost.
Owner John Almond recommended sticking with a full third-party review.
"People tend not to be as open when 360s are done internally," Almond said. "That's why we've been hired as an external source to come in and help the organization ferret out, what are the real issues. That's why an external source is a little bit better than an internal source."
The city's Human Resources Director, Mila Cosgrove, was out of town Tuesday and unavailable to comment on Almond's assertion.
Assembly members' opinions vary about how to handle Kiefer's evaluation. As of April 1st, she's been on the job for a year. She also spent six months as acting City Manager in 2009, while then-Manager Rod Swope took a sabbatical.
Assemblywoman Karen Crane, who sits on the evaluation subcommittee, expressed concern about the interview process proposed by the Almond team.
"In this case we have a person who has nine bosses, and nine sets of expectations," Crane said. "So my concern in this is that this person is going to get evaluated on nine sets of expectations – and not clear ones at that – and that might color the process in some way."
Almond said the firm would sit down with the Assembly beforehand to get a clear picture of the goals and expectations it wants to use for the manager's evaluation.
"You could be absolutely correct, maybe you have eight different expectations," he said. "But once we start ferreting that out, then it might come back that the issues may be – and I hate to say this – may be more with the leadership of the city versus the manager."
Crane said if the Assembly chooses to go with a third party evaluation, it will be important for members to talk to the consultants as a group, not as individuals.
"I'd like to have all of our comments on the table, if we're going to do this, so that there are no hidden agendas, or someone's evaluated on something that the rest of us do not agree with," she said.
The manager evaluation subcommittee did not settle on a specific recommendation. Mayor Sanford said the committee will present information on all options at next Monday's regular meeting, and let the full Assembly vote on how to proceed.
The mayor says cost will be a big factor in his decision.
"Here we are in a budget cutting cycle still, and we're talking about a number that could be anywhere from $10- to $20,000," Sanford said. "And maybe we need to not do that quite yet. Maybe in a couple years or something."
In the recent past, the manager evaluation process was led by former Mayor Bruce Botelho, who served for nine years before term limits forced him from office last fall. Botelho wrote a draft evaluation. Then the full Assembly met in executive session with the manager to discuss it, before directing the mayor to make any changes.
Besides Sanford and Crane, the manager evaluation subcommittee includes Assembly member Carlton Smith, who is in favor of a third-party review. Assemblymen Loren Jones and Jerry Nankervis also attended Tuesday's meeting, though neither spoke.