[learn_more caption="Candidate Statements"]
[/learn_more]
It may be several weeks before Juneau hires a new police chief.
Three finalists are in the capital city this week and being put through the paces in what's known as the Assessment Center process. It's used for hiring CBJ managers and puts each job candidate in situations they would encounter as department head.
Most of the meetings this week have been open to the public, though not well attended. The candidates were asked to talk about community policing Thursday during a public presentation. All called it a philosophy, not a program.
Bill Musser, former head of the Meridian, Idaho Police Department, said he preferred to think of a police chief as a leader, not a manager.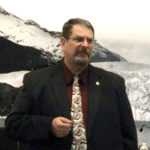 "And I go back to Sir Robert Peel who developed the London police force back in the 1800s and he had a number of rules, but one stood out more than anything else. And that was the fact that the police are the people, the people are the police. But for the people authorizing us and giving us the authority to exercise on their behalf, they can take away that authority at any time. And if police officers don't remember that and apply it to their community, we're not truly serving the community now, are we."
All the candidates have had police management experience, and said their goal when they joined their respective police force was to rise through the ranks.
Don Studt is Chief of Police in Birmingham, Mich., a Detroit suburb.  He said community policing has become a buzz word, but is a very important philosophy.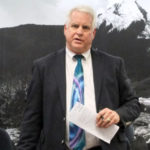 "Community policing to me is just a matter that the police department needs to know what the community wants and try to be responsive to it, balancing all the competing interests. I like foot patrol a lot. I think that police officers in squad cars with the windows up creates a barrier that isn't there when you're face to face. I like school liaison officers in the schools, starting with grade school. I don't mean the police should be in the school all the time but somehow the curriculum should be included where the kids meet and greet a police officer on a regular basis so that can build from an early age some kind of a trust with the police department."
Bryce Johnson is Assistant Bureau Commander for the Salt Lake City, Utah, Police Department. He called community-oriented policing an acknowledgement that police have no control over the causes of crime.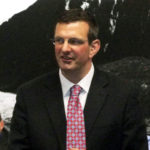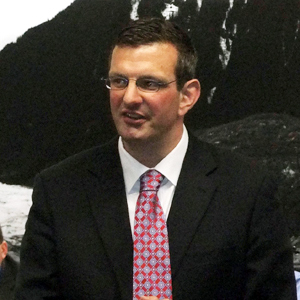 "Crime goes beyond the resources the police department has. It has to do with socio-economic status, with the type of housing someone has, with the type of education someone has; there are a lot of things that go into crime that the police department does not have control over. So the only way to effectively reduce crime is for the police department to partner with other community agencies, with other nonprofit groups, other governmental agencies, with private people and to work together to solve those problems; the police department cannot do it alone."
The candidate's demeanor and responses are being rated by Juneau City Manager Kim Kiefer, local public safety and law enforcement officials, and an AWARE Shelter representative.  The raters are also getting feedback from the public who attended the sessions.
CBJ Human Resources Manager Mila Cosgrove says the raters will meet Friday morning to formalize and discuss their observations, then make a recommendation to the city manager.
Later Friday, Kiefer and a selection committee that includes current Police Chief Greg Browning will conduct final interviews with the candidates.
Cosgrove says it will take some time to complete reference checks; she does not expect a decision for a few weeks. Chief Browning is retiring at the end of May.
According to Cosgrove, the Assessment Center process gives selection committees a lot more information about individual candidates than formal interviews.
"Particularly people who have been in the workforce for a while are fairly skilled at interviewing. And the great thing about an Assessment Center is you get to see them in action. You give them real world problems, with real world pressures and you get to see how they handle them. And you see a different side of people than you might see just in a normal interview."