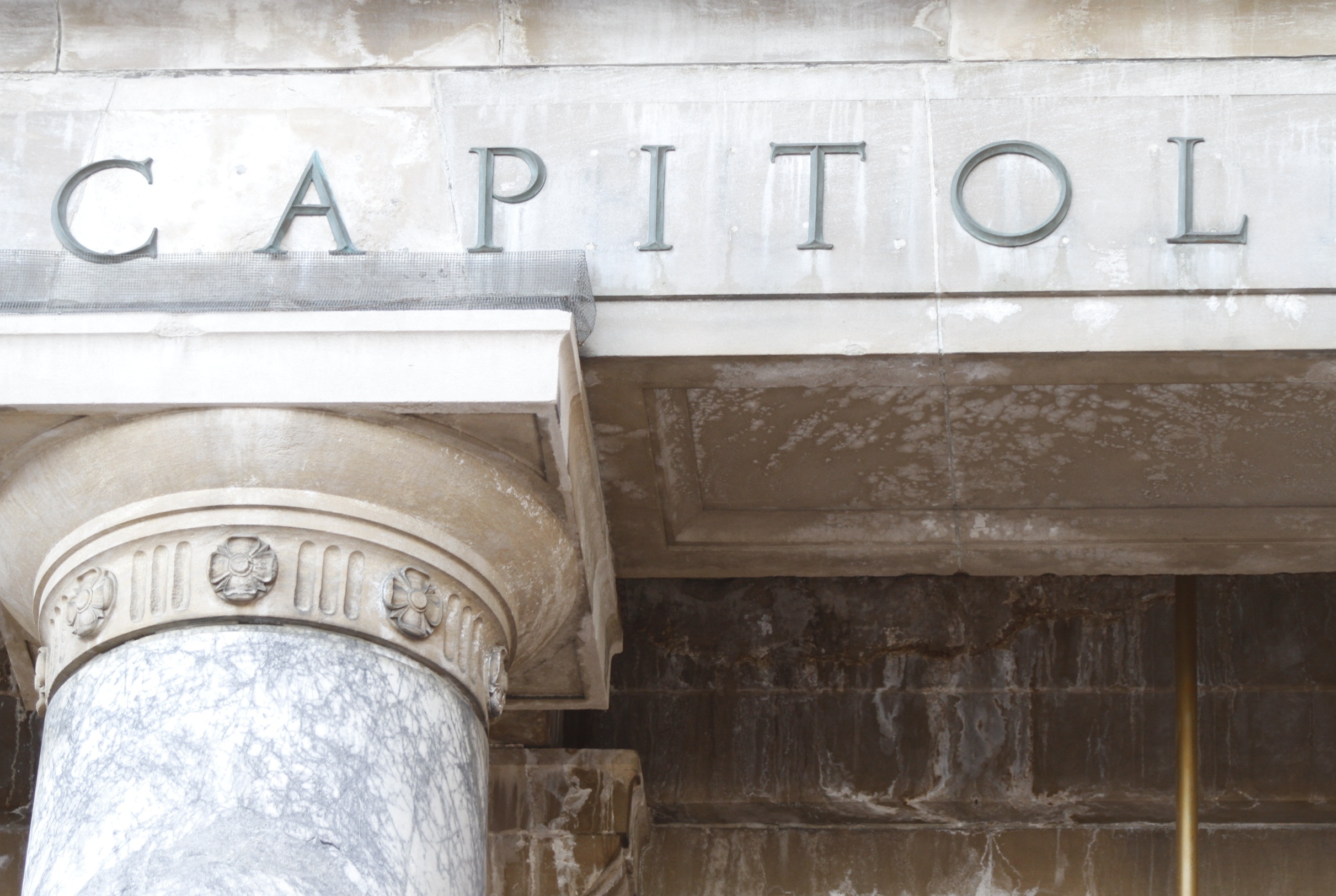 The Legislative Council has awarded a $1.7 million contract for the first phase of a two-part project to spruce up the Alaska State Capitol.
Over the next two years, the 80-year-old building will get a facelift and a seismic retrofit. The first phase will address the most pressing needs – reinforcement of the marble columns and structural concrete at the main entrance portico, as well as drainage improvements in the crawl space.
The work is set to begin shortly after lawmakers leave Juneau at the end of the legislative session, and wrap up by the end of October.
Capitol Building Manager Don Johnston says the main entrance may be closed for some of the construction.
"We're going to keep the main entrance open as much as possible," Johnston told the Legislative Council Tuesday. "When that's not possible, we will be rerouting traffic most likely to the Seward Street entrance or the main street entrance."
The non-structural sandstone façade on the portico is crumbling in places and will be stripped during phase one. Johnston says as much as possible will be salvaged and reinstalled in phase two along with new sandstone.
"Basically, the sandstone railings on the portico, if they are not salvageable, they will be retained so they can be duplicated in phase two to replicate the original construction of the building," Johnston said.
The Legislative Affairs agency received three bids for phase one. The Legislative Council awarded the contract to low bidder Alaska Commercial Contractors of Juneau.
Also Tuesday, the Legislative Council approved a nearly $74,000 contract with North Pacific Erectors of Douglas to build an enclosed smoking area on a second floor landing near the capitol building's rear parking lot. The area is already a popular spot for members of the unofficial Smokers Caucus.
Senator Gary Stevens, a Kodiak Republican, joked that the money could just as easily be spent on nicotine patches for members of the legislature and staffers who smoke.
Related:
Major repairs on the horizon for the State Capitol building