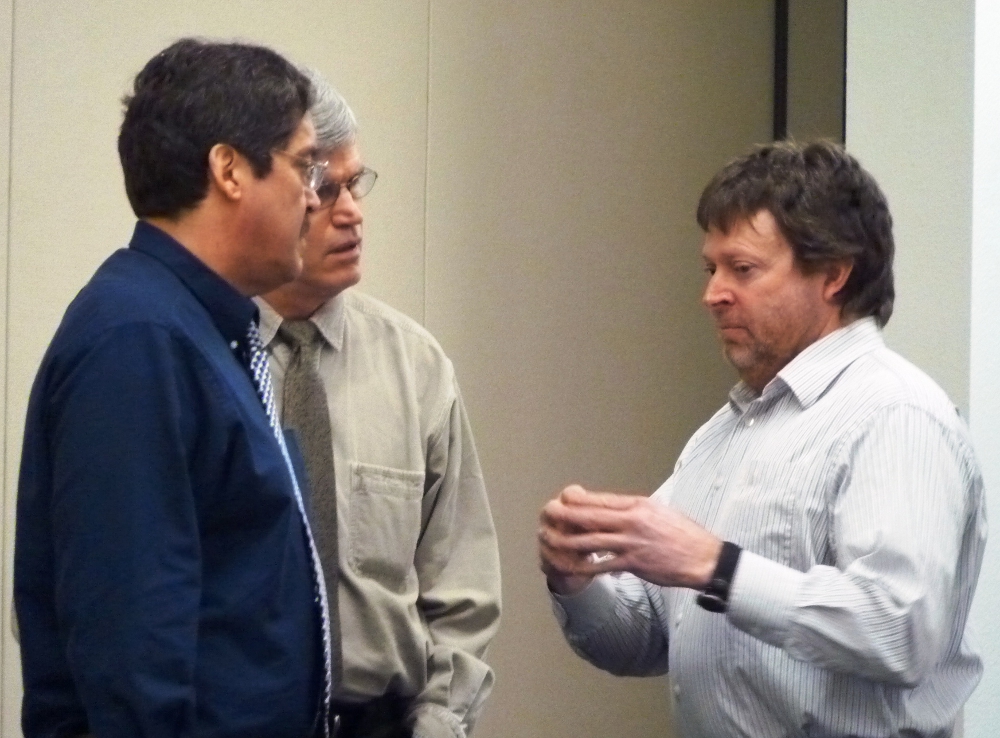 The Alaska Legislature on Monday voted by the narrowest of margins to reject one of Governor Sean Parnell's appointments to the state Board of Fisheries.
Vince Webster of King Salmon served two terms on the board after being appointed in 2007 by then-Governor Sarah Palin. He also happens to be a Bristol Bay setnetter, like Palin's husband Todd.
The Kenai River Sportfishing Association lobbied lawmakers hard to oppose a third consecutive term for Webster based on the board's controversial votes on management of Cook Inlet king salmon. Chinook numbers in the inlet have dwindled in recent years, and Webster chaired the board's Cook Inlet King Salmon Task Force.
Chugiak Republican Representative Bill Stoltze charged that Webster is biased toward commercial fishermen over sport anglers.
"Any good fish manager manages for the resource, not for politics, and not to secure reappointment, and not to favor one user group over another," Stoltze said.
Much of the criticism directed at Webster was for a March vote to lower the escapement goal for Kenai River Chinook. The vote came out of cycle, meaning at a meeting where the board was not scheduled to consider Cook Inlet issues. But as Webster's supporters pointed out, the board's vote was unanimous, 7-0.
Soldotna Republican Senator Peter Micciche said he was impressed by how Webster handled the King Salmon Task Force meetings last summer.
"I didn't see a leaning toward commercial fisheries," Micciche said. "What I'm doing here is appealing to a sense of fairness to all of you. If those of us in these two bodies were replaced each time a group disagreed with a particular decision made by any of us, there'd be 60 new seats every four years. That's just a fact. It's a tough job."
The vote to confirm Webster failed, 30-29. Lawmakers were split largely on regional lines, with Anchorage, Mat Su and Fairbanks legislators voting against confirmation, and rural lawmakers voting in favor of Webster.
The rest of Governor Parnell's appointments were confirmed, most by unanimous consent. That includes Labor Commissioner Diane Blumer and Department of Transportation Commissioner Pat Kemp.
Parnell released a statement thanking lawmakers. But in reference to Webster, he said it is "disappointing, discouraging and disheartening when bad information or politics prevent a qualified Alaskan from serving our state." The release from the governor's office says Parnell called Webster personally after the vote to thank him for his six years of service on the Board of Fisheries.
The governor will make a new appointment to the board, who will be allowed to serve until confirmed by the legislature.