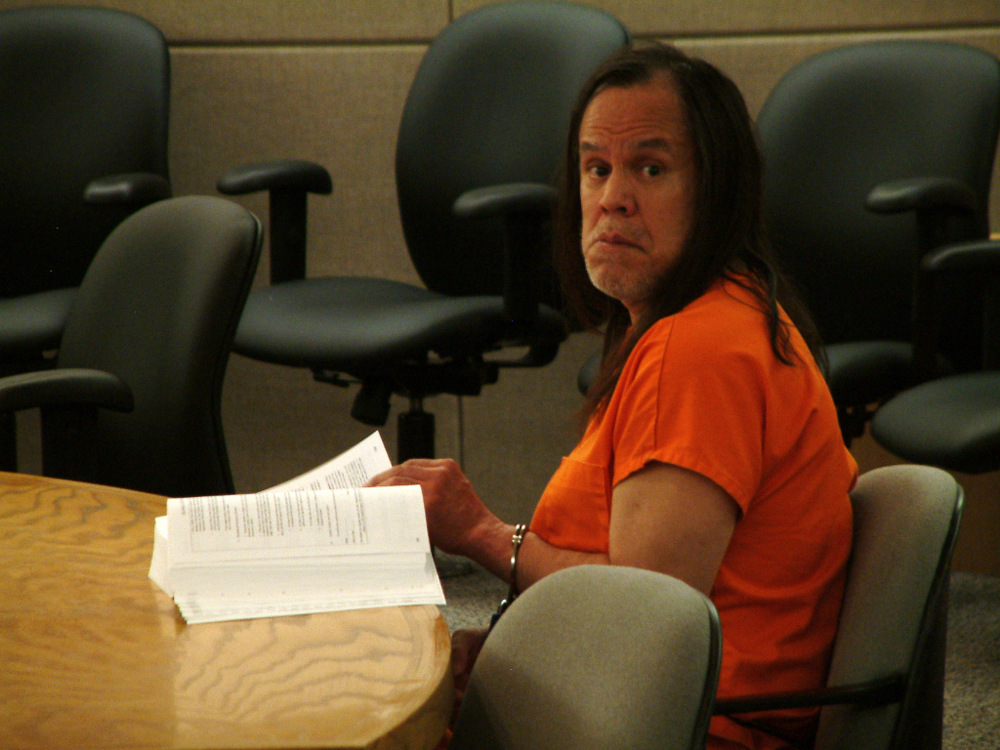 John N. Marvin, Jr. has been sentenced to 198 years for the murder of two Hoonah police officers. The 47-year old Hoonah resident will essentially spend the rest of his life in prison.
Superior Court Judge David George called Marvin "a dangerous individual" during a hearing on Friday morning.
The offense was committed deliberately. It was motivated by perception of need to exact revenge. It was executed without any immediately preceding, preciptitating event. This was not in anger."
Marvin was convicted during a jury trial in November of the murder of Hoonah Police Sargent Tony Wallace and Officer Matthew Tokuoka. They were gunned down as they socialized with family members on Front Street in Hoonah on August 28, 2010.
Marvin's 99-year sentence for the murder of Wallace while serving as an officer in the performance of his duty is mandated in statute. But the judge had discretion in a range between 20- and 99-years for murder of Tokuoka, who was off-duty at the time. Judge George imposed the maximum of 99-years.
He cited the need for deterrence and Marvin's isolation as he ordered that both sentences be served consecutively.
Judge George also recommended that Marvin participate in behavorial health services while he is incarcerated, but he declined to restrict any potential parole in the sentence for the death of Tokuoka.
Tokuoka's widow Haley and his father Dean Goodner, and Wallace's mother Debbie Greene read or submitted victim impact statements to the court.
Haley Tokuoka says their family had spent that day fishing. What was the best day of their lives had turned into the worst day of their lives.
I never thought I would be a widow with two small children at the age of 30. But the most disturbing thing to me is how could and why did John Marvin do this in front of a mother, wife, and especially two small children, the bullet just inches away from them."
Tokuoka suggested that it was revenge for an incident a year earlier when Marvin was arrested by officers.
Debbie Greene, mother of Wallace, listened to the sentencing hearing from her home in Louisiana. She also wanted to know why Marvin targeted the officers. Haley Tokuoka read her prepared statement to the court.
It is not for me to judge you. And I forgive you as God has forgiven me of my sins because that is what God teaches us. I can forgive, but I will never, never forget that night of August 28th when you compelely destroyed my life. My God has mercy on your soul."
Marvin also made his own comments in a 15-minute, largely rambling and incoherent monologue about the case's various proceedings being out of order and other issues.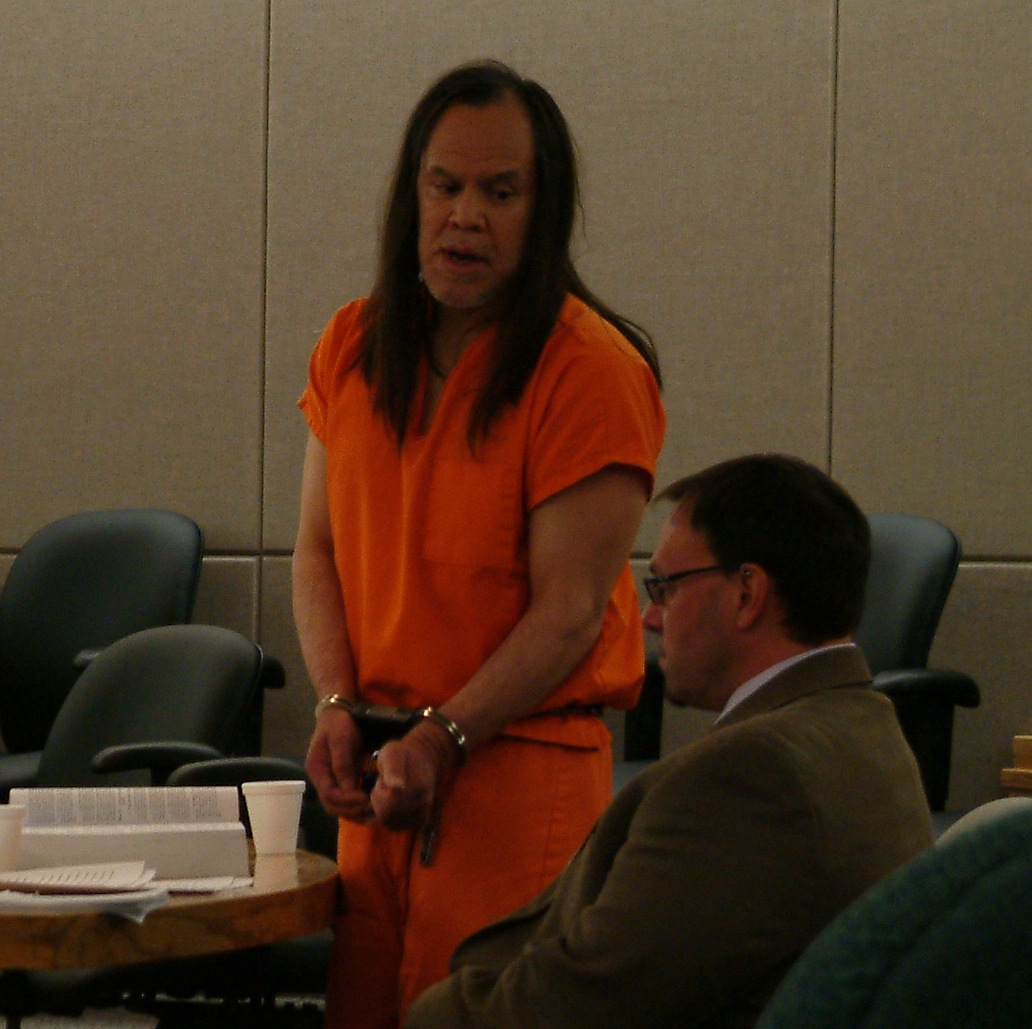 "I'm innocent, high-ranked royal," said Marvin.
Marvin stood up as he spoke, his handcuffs jangling against his waist restraint chains, and he sometimes addressed his comments to his attorney instead of the judge.
You have to understand, incident is small. So, something small happened on the night in question. Something small happened on a day. And, what I was talking about is in this other incident, he'd mentioned himself, this is the incident. These two officers trespassed on property and I confronted them through the window. I said 'Look, I'm proper on my property.' You're trespassing on my property."
It was unclear whether Marvin was talking about shooting of August 28, 2010, his arrest by officers a year earlier, or other encounters with officers.
Judge David George handed down the sentence after Marvin made his comments.
Greene, in an email after the hearing, wrote "Justice was served today for sure."
You can hear full audio of the sentencing hearing by going to KTOO's live blog in the case.