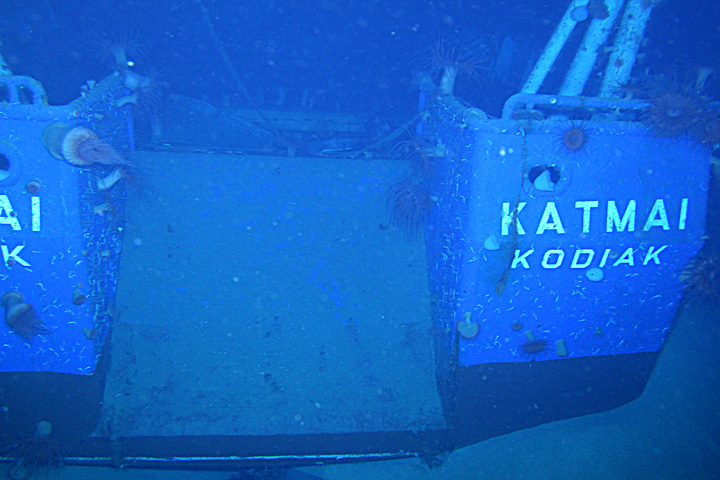 Forty-one years ago,  a Kodiak-bound fishing boat out of Mobile,  Alabama, disappeared without a trace, taking all hands with it.  Now the Coast Guard says the fishing vessel Katmai  has been found.
A Schmidt Ocean Institute survey of the ocean floor came across the Katmai in December, while working for the U.S. Bureau of Ocean Energy  Management.
The crew of the research vessel Falkor saw an unknown sonar  blip about 200 miles offshore of Mobile, in the Gulf of Mexico, but had no record of a sunken vessel in that spot. They sent a remote operating vehicle, or ROV, to investigate, and found the Katmai in 9,000 feet underwater — in remarkably good shape.
The Coast Guard was notified and initiated a cold-case investigation.
They determined the  vessel was constructed by Bender Ship Building  and it departed Mobile on February 18, 1972.  It never  made its destination of Alaska, or even as far as the Panama Canal, and was presumed at the time to have sunk in the Gulf of Mexico.
It was skippered by owner Oskar Joos.  His wife and their  eight-year-old child were on board, and crewman Clinton Hollevoet.
The Coast Guard has contacted the families of the victims and told  them what happened to their loved ones.