About 20 Juneau student musicians have raised $19,000 through street performances for an upcoming trip to China.
Members of Juneau String Ensembles logged 700 hours last year as downtown buskers.  Taking advantage of Monday's sunshine, they opened their instrument cases, set out the money jar and performed in front of the bronze bear in the Dimond Courthouse plaza. Though the crowd wasn't big, even a legislator or two came out to listen.
Diane Antaya acted as spokeswoman.   Her 15-year-old son plays first violin and is practicing for a duet with a student in China.  She says the young musicians, ranging in age from 9 to 16, will visit four major cities, and perform in Beijing and Shanghai. The students' instructor, Guo Hua Xia, is from China.
"The students will be playing on the Great Wall of China, they'll be playing with a student symphony in Beijing, playing in some of the local schools, and interacting and playing soccer with the kids in China.  They'll be doing a shared concert as well," she said. "Kids who can't really talk to each other, they're practicing the same music to get ready for this shared concert in June."
A parent must accompany their child on the 14-day trip, which begins May 28th.  While parents are responsible for their own airfare, each student needs to raise $3,000.  Antaya says some of their funds have come from the Permanent Fund Dividend program known as Pick. Click. Give.  She says that's one reason the students chose the capitol area to perform this week.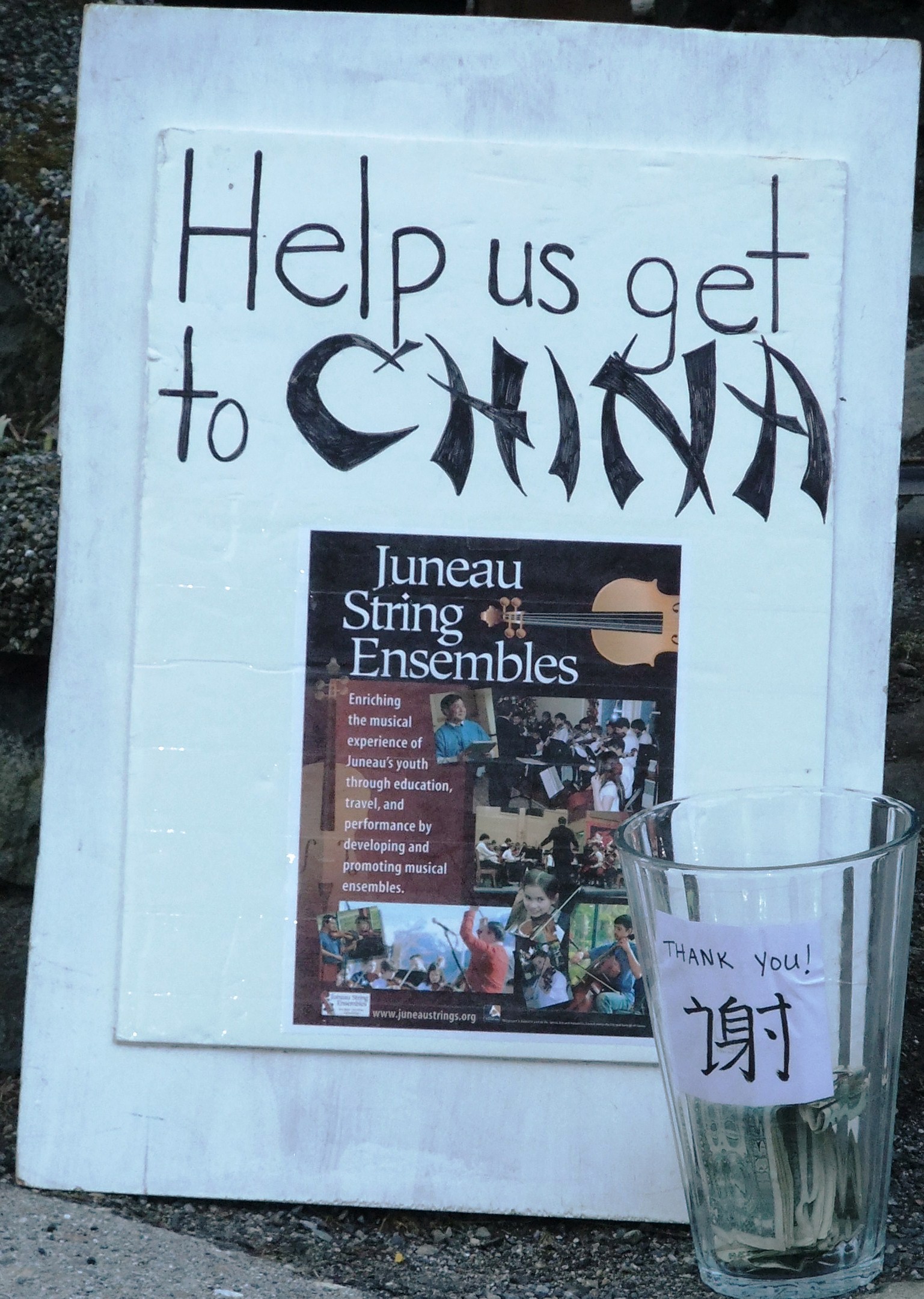 "We're trying to raise $75,000, we have about $40,000 raised right now and Pick. Click. Give. is one of  many options to  help us get to China," she said.
Program Manager Heather Beaty says this is the first year Juneau String Ensembles have been part of the check-off  program, which now has 451 organizations on the list. Donations made through the PFD are unrestricted.