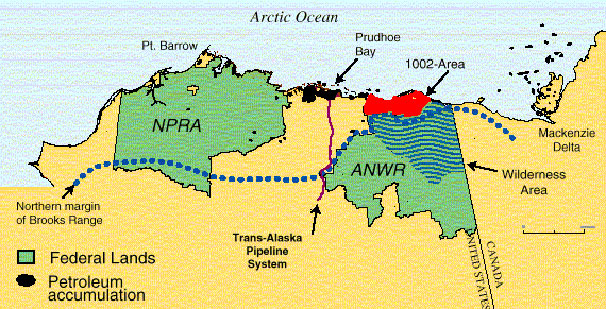 The development plan could be one of the last decisions for Ken Salazar; he'll leave office as soon as the Senate confirms his successor.
To many Alaskans, he's leaving the controversial decisions until the exit door is within reach. The final NPR-A plan allows for oil and gas development on 11.8 million acres.
Senator Begich called the creation of a pipeline corridor the most exciting development. Oil and gas producers in the Chukchi and Beaufort Seas can apply for permits to construct pipelines through NPR-A into the Trans-Alaska Pipeline.
"It has to be not only environmentally sound, but economically it needs to be able to be built," he said Friday morning. "Meaning you can't have so much regulation that you can't economically build it. So I think that's important to have that piece of the puzzle laid down."
His Alaskan colleagues in Washington disagreed. Both Senator Lisa Murkowski and Representative Don Young said the pipeline won't be feasible. Senator Murkowski, in a statement, warned that any proposed route will be targeted for environmental lawsuits. Neither she nor Young were able to comment.
The plan expands the protected area around Teshekpuk Lake. Senator Begich said that could be pared back in the future, because the development decision creates a working group of villages, tribal organizations and Native corporations.
Senator Begich said the pipeline could be developed while oil companies drill in the Arctic Ocean. But he cautioned, any project is at least seven to ten years away.
"The developments of the Outer Continental Shelf are longer term. But as those get developed, you've got to simultaneously develop this pipeline. And the thing about that pipeline, once you start developing that pipeline and have a route, then some of those existing leases and wells become economical because now they have a pipeline they can attach to it," he said.
ConocoPhillips has aimed to further its development in the NPR-A. A spokesperson with the company did not return a request for comment. It remains unclear whether a pipeline through NPR-A is worthwhile without off-shore drilling.
Conservation groups heralded the decision, saying the plan rightly protects habitat for waterfowl and caribou herds.