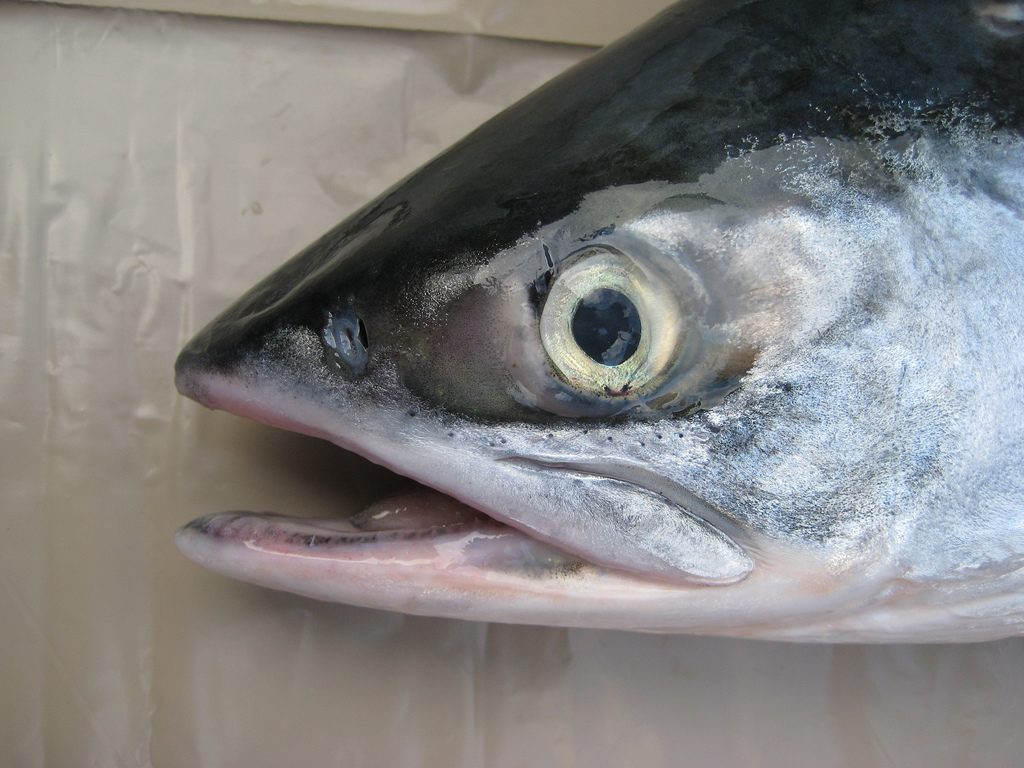 The Alaska House of Representatives has come out against genetically engineered salmon, or as critics call it, "Frankenfish."
Representatives unanimously approved House Joint Resolution 5 on Wednesday. It urges the US Food and Drug Administration to reconsider a preliminary finding that genetically modified fish would not significantly impact the environment. The resolution also urges the agency to require labeling for GM salmon, if the product is ultimately approved.
The legislation was sponsored by Anchorage Democrat Geran Tarr. She says genetically engineered fish has not been proven safe.
"The resolution opposes this move for three reasons," Tarr said on the House floor. "Threats to wild salmon stocks; threats to human health and consumer confidence in wild Alaska salmon; and potential negative economic impact on our wild seafood industry."
The House joins the Parnell administration, the state's Congressional delegation, and thousands of Alaskans represented by seafood industry groups in opposing genetically modified fish.
The resolution now goes to the state Senate.
Massachusetts-based biotech company AquaBounty petitioned the FDA to approve the genetically engineered fish — an Atlantic salmon with genes from a Chinook salmon and an eel-like fish to make it grow faster. The company has spent nearly $70 million dollars since forming in 1991.
The FDA recently extended the public comment period on AquaBounty's petition through April 26th.