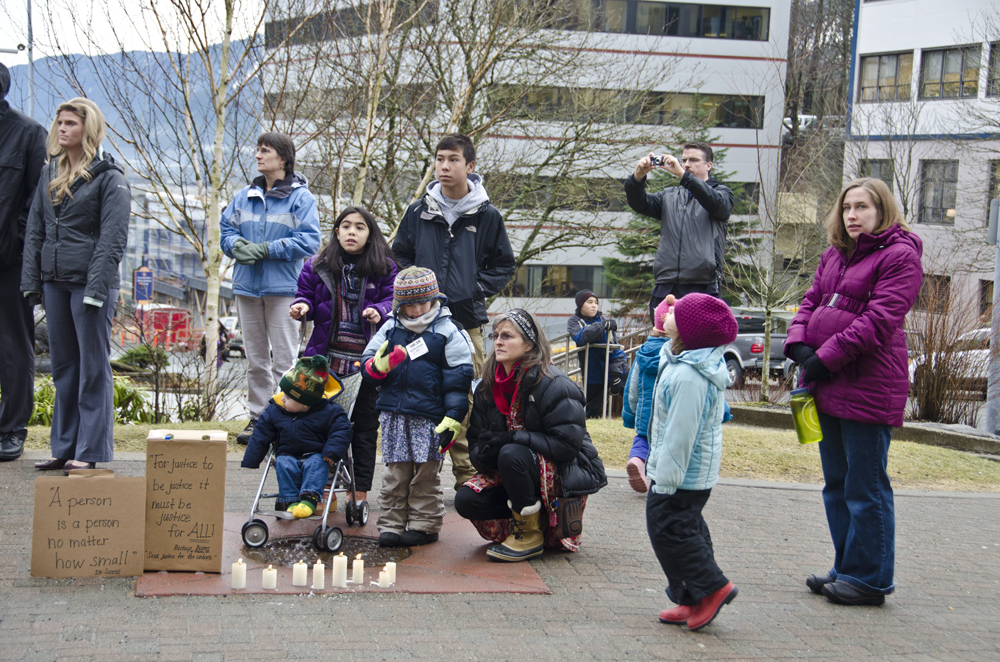 Tuesday marked the 40th anniversary of Roe v. Wade, the Supreme Court decision that created protections for abortion. In Juneau, a rally was held in front of the Capitol to protest the ruling, but inside the building, it's not yet clear how much time the legislature will spend considering anti-abortion bills.
At lunchtime, about a hundred people stood in front of the Capitol steps. For a rally, it was pretty sedate. A few kids held lit candles, and a couple of people brought handmade signs.
They gathered because they don't believe abortion should be legal. Phyllis Kirkham, a member of Alaskans For Life, says it saddens her that there's a Planned Parenthood in the city that offers abortion services.
"You know, we just need to get rid of it here. We need to get rid of it here. It's just sad that's come to our town, you know?"
When asked what can be done about it, Kirkham says she wants Roe v. Wade over turned. But she doesn't have any big asks for the dozen or so state legislators that were present for the rally.
With Republicans now in control of the House and the Senate, the subject was expected to be a big issue this year. But of the hundred-plus bills that have been filed since the legislative session opened last week, not one of them deals with abortion. Senate Majority Leader John Coghill, who spoke at the rally, said that may change soon.
"You know, coming into the session it was told to us, 'I hope you focus on energy, and I hope you focus on these big economic issues, and I hope you don't take time for the social issues.' And that's the problem with America," Coghill says.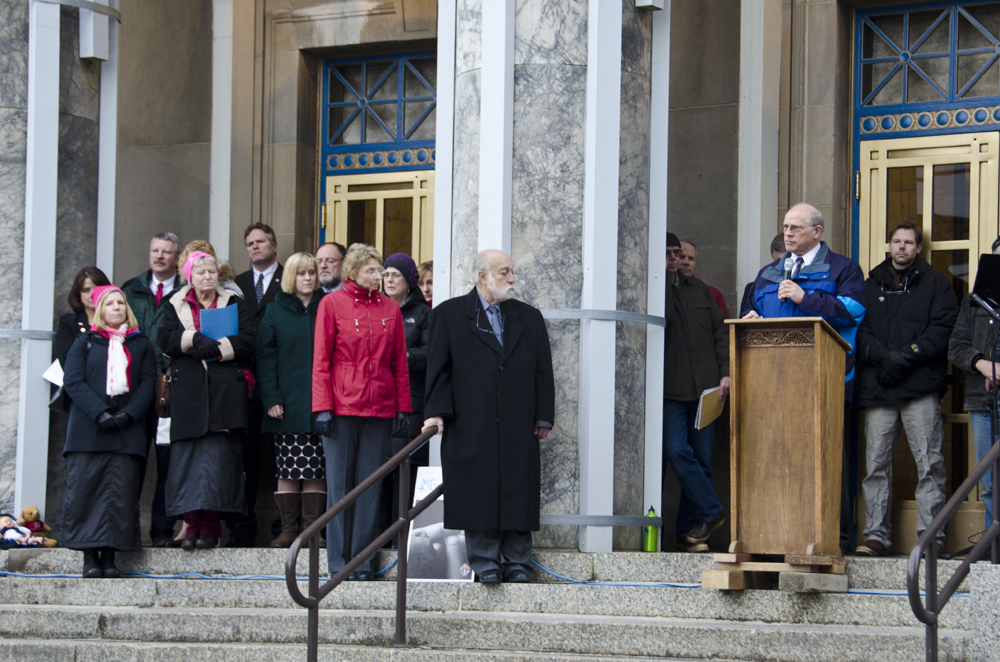 Coghill told the crowd that a bill defining what counts as a "medically necessary" abortion would eventually be introduced this session. Right now, the state must fund medically necessary abortions under Medicaid, according to a ruling by the Alaska Supreme Court. A bill that would narrow that definition was considered last year, but didn't go anywhere.
Beyond policy changes like that, though, Coghill says there's not much that the legislature can do to limit access to abortion.
"The Supreme Court is still the supreme law of the land, but life is given of God. The Supreme Court doesn't understand it yet, but they will answer to God," Coghill says.
Rep. Geran Tarr, a Democrat of Anchorage, says she wouldn't be surprised if legislation trying to restrict abortion were introduced. She's the former director for the Alliance for Reproductive Justice, and she serves on the House Health and Human Services Committee, where abortion bills get a hearing. Tarr says that for her part, she's looking more at reproductive policy that would make abortion rare. But she adds that she would argue against any legislation that place greater limits on abortion access.
"What we don't want to forget is that when Alaskans are polled, the majority of the public do support a women's right to choose and that's an Alaskan value," Tarr says.
The Alaska Constitution contains a privacy clause that prevents explicit limitations on abortion.