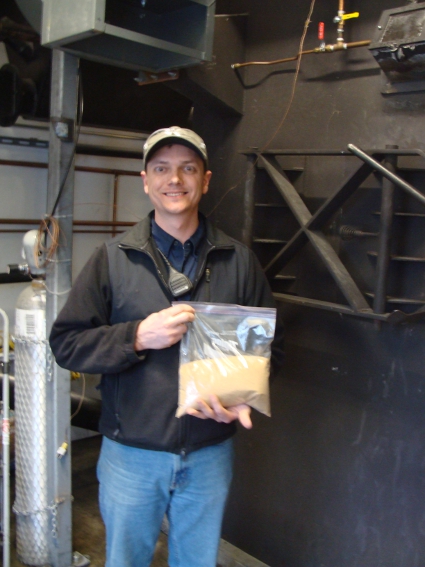 Most people only drink green beer on St. Patrick's Day. But next time you tip a bottle of Amber, Pale or IPA from Juneau's Alaskan Brewing Company that's exactly what you'll be drinking: Green beer, as in good for the environment.
Alaskan has cut its oil consumption by nearly 70 percent after installing a new grain-fired steam boiler, which burns spent barley used in the brewing process.
As any good home brewer can tell you, the basic beer ingredients are water, barley, hops, and yeast.
While the finished product is best enjoyed cold, making beer involves a lot of heat. Malted Barley is combined with hot water in a process called mashing. After various temperature increases, the barley-water mixture, or wort, is brought to a boil.
"We have to boil it. We have to cool it down. We have to move heat from one place to another," says Brewing Company Engineer Brandon Smith. "It takes a tremendous amount of energy."
As of late last year, Smith says Alaskan is using spent grain from the brewing process as the sole source of heat for making more beer.
When the company started in 1986, burning oil was the only heat source. In the mid '90s, Smith says Alaskan began burning some spent grain, but not for making beer.
"Since we put in this large brew house in 1995 we have been burning some of our spent grain to generate hot gasses to dry more spent grain," he says.
Some Lower 48 breweries give away used grain to farmers for cattle feed. But with no farms in Juneau, Smith says Alaskan started drying its spent grain to make it easier to ship down south.
Then a mash filter press installed in 2008 produced an even dryer spent grain product, resulting in about a 30 percent decrease in the brewery's oil consumption. But Smith says the company didn't want to stop there, wanting to recapture as much of the byproduct as possible for use in the brewing process.
"It's kind of like a coarse flour," he says. "It's very dry, burns pretty well. The trick is that burning spent grain isn't like burning sawdust or any other traditional fuel."
So, Alaskan ordered a custom built steam boiler, which burns the grain at about 1,600 degrees Fahrenheit. After a few months of tweaking it finally came online in late 2012.
With a price tag of $1.8 million, it didn't come cheap. But Smith estimates a 65 to 70 percent reduction in oil use, or about 150,000 gallons per year.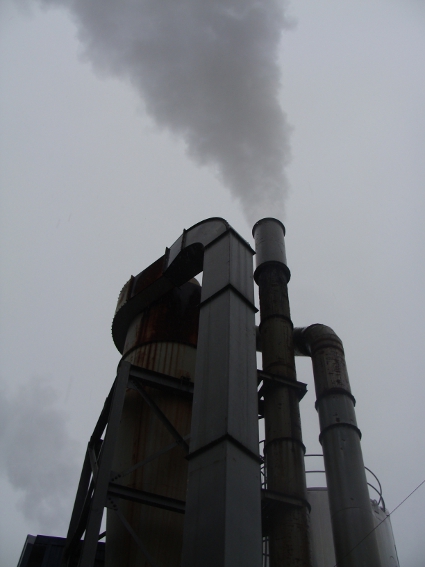 "We expect further gains in that percentage by creating other efficiencies in the operation," Smith says. "The eventual goal is to be completely oil free. Whether or not we ever achieve that, I don't know. We're going to get as close as we possibly can."
Julia Herz is the craft beer program director with the industry group Brewers Association. She says it's not unusual for small breweries to reuse materials as much as possible. In fact, Herz says it's ingrained in the business model of craft beer.
"The small brewers can experiment in very creative ways and that's what's exciting as a beer lover frankly," Herz says. "To watch these breweries dip their toe into the business world as much as the innovation world in beer styles."
In addition to cutting its oil consumption, the new boiler means Alaskan is no longer shipping grain to the Lower 48. That's yet another cost saving measure, and as Smith points out it too is reducing the company's carbon footprint.
"From a corporate sustainability standpoint, we want to make as much use of the materials we have as we can," Smith says. "So, keeping that material here in Juneau, keeping that much oil out of Juneau, and not having to burn that fossil fuel is a big advantage for everyone."
And it could make many in the Capital City and around Alaska want to raise a glass to green beer.