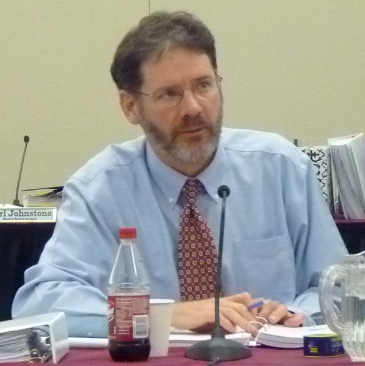 Bill Brown of Juneau has resigned from the Alaska Board of Fisheries with nearly a year and a half remaining in his term.
The news was first reported Tuesday by Deckboss blogger Wesley Loy.
Brown says he submitted his letter of resignation to Fish and Game Commissioner Cora Campbell on Monday. He says "personal reasons" and "personalities" played into his decision, but declined to be more specific.
"I did not want to resign," he said. "But I spent about a month thinking about it. I talked to the commissioner. I talked to other board members about it. It was a decision I made."
Brown says he was not asked to step down, and that some people at Fish and Game wanted him to stay on the board. He also says health concerns did not play a role in his decision.
He was first appointed to the Board of Fisheries in 2008 by then-Governor Sarah Palin. He was reappointed by Governor Sean Parnell in 2011, and his term was due to expire June 30, 2014.
The seven-member board of fisheries is responsible for setting seasons, bag limits, gear restrictions, and policy for subsistence, commercial, sport and personal use fisheries in state waters.
Brown says he'd like to stay involved in fisheries policy in some capacity.
"I'm passionate about fisheries in the state. I'm passionate about conservation," Brown said. "I'm also passionate about the fact that people make their lives that way. That's what they do for a living. It's their lifestyle and I respect that. So, yeah, I'll stay involved."
Brown makes his living in the fisheries support industry. His business, Taku Reel Repair, services equipment for commercial and sport fishermen. He also has a doctorate in economics from the University of Colorado, and has taught college economics classes, including at the University of Alaska Southeast.
Parnell Spokeswoman Sharon Leighow says the governor has 30 days to make an appointment and is currently soliciting applicants. The appointment is subject to confirmation by the Alaska Legislature.