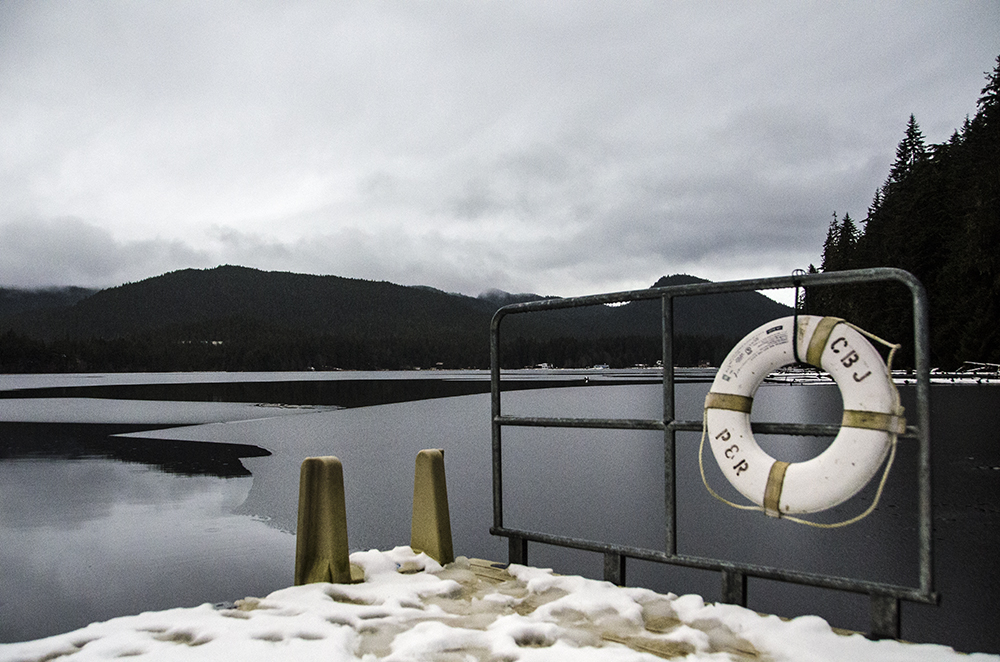 Motorized vessels on Auke Lake should be limited to 10 horsepower, according to a draft Auke Lake Management Plan.
The new plan is the result of an evaluation process conducted last fall by the CBJ Parks and Recreation Department, after a teenager was fatally injured on the lake. The city vowed to review ordinances that govern use of the lake.
Parks and Recreation Director Brent Fischer will present the recommendations Tuesday night at a meeting of the Parks and Recreation Advisory Committee.
Fischer says neither the PRAC nor the public will be asked to comment, because the report has just been released.
The proposal recommends no towing on the small lake.  In July, 16-year-old Savannah Cayce was being towed on an inner-tube by a jet ski, when her tube hit another jet ski.
Other recommendations include larger buoys on the lake, new signs at the boat launch as well as a public information campaign, so lake users clearly understand the regulations.
To enforce the rules, Fischer is suggesting the city create a seasonal park ranger for all CBJ parks. He says the ranger also would need access to a boat.
"This position, what we hope, would start mid-April to go all the way through mid-October," Fischer says. "It allows us to set the buoy markers, which create the no-wake zone or the no-motorized use zone.  It allows up to open that lake up. We'll have a presence on the lake, and then take those buoys down once we close the season.  This helps us really manage this lake and the uses out there."
 The Parks and Recreation Advisory Committee will meet tonight at 6 o'clock in the Mendenhall Valley library.
Fischer says public comment can be made at the city's website, or at a public hearing later this month.  The draft plan will be forwarded to the Juneau Assembly, which will determine if any changes should be made to current ordinances.