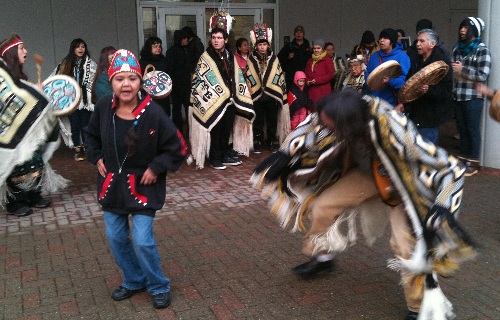 About two-dozen Native dancers and drummers performed at the Sealaska Plaza as nearly an equal amount of spectators watched on Friday afternoon.
Most of the dancers were in their regalia and a few held up signs that read: Idle No More.
Similar events are underway in Canada where First Nations people are protesting their treatment by the federal government. Attawapiskat Chief Theresa Spence is now in the fourth week of a hunger strike in her effort to meet with Prime Minister Stephen Harper over aboriginal equality and treaty rights.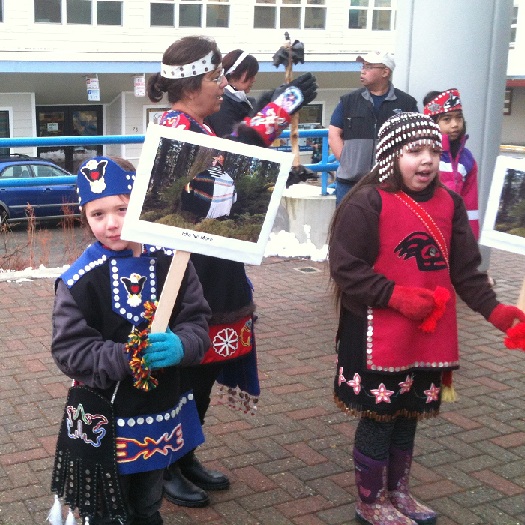 Ishmael Hope of Juneau calls it a powerful and positive movement.
"It started with us being supportive of our inland relatives," said Hope. "It's been happening all over now, all over the world. We're not going to sit back and take the injustices that come at us."
Hope says this was the third event organized for Juneau and more are planned. He credited Harold Jacobs for organizing the recent events.
Idle No More was planned for the State Office Building atrium during the noon hour on Friday. But the event was moved to the Sealaska Plaza because it conflicted with the weekly performance of the Kimball pipe organ.