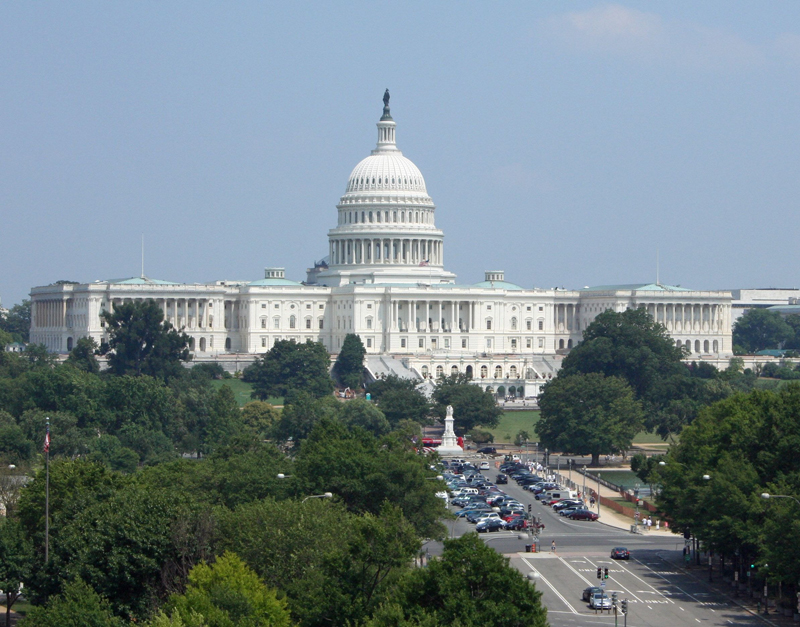 Negations are reportedly on-going between House Majority Leader Eric Cantor and Vice President Joe Biden about reauthorizing the Violence Against Women Act.
Key provisions for Alaska are at stake.
The last re-authorization of the Violence Against Women Act in 2005 called for a national baseline study of domestic abuse victims in Indian County.
It didn't include Alaska Natives, which was likely just an oversight.
But the current re-authorization, which has passed both the House and Senate, would include them in future studies. And U.S. Senator Lisa Murkowski says that could lead to more money for domestic violence services in the state.
[quote]"It helps us in our ability to obtain additional grant dollars. Those federal funds that would be available to help on issues that relate to domestic violence, whether it is the shelters, whether it is levels of support for victims of domestic violence," Murkowski says.[/quote]
There are a few sticking points between the House and Senate versions. The Senate extends protections to immigrants and gays and lesbians. It also grants tribal courts in the Lower 48 the ability to issue restraining orders against non-natives.
Mary Lundquist is senior assistant attorney general for the state. She says that last provision is already in effect in Alaska … even though, in her eyes, the tribal courts are on shaky footing.
"Whether they have the authority to do it or not, I don't think has been litigated. But it is done. And the policy of the state of Alaska is that when a protective order is issued, the state enforces them and asks later," Lundquist says.
Both Senators Murkowski and Mark Begich voted for VAWA – as it's known in D.C. And Congressman Don Young voted for the House version, too.
Leaders of the House and Senate could appoint a conference committee to reconcile the differences, and then have both chambers pass that fixed version. Or one chamber could just pass the other version, though that's unlikely. Many thought the tension over politically sensitive groups would die after the election.
But it hasn't. And Peggy Brown is nervous the Violence Against Women Act will sunset for the first time.
[quote]"If we lost VAWA here in Alaska? It would devastate, I mean devastate our work here. Prevention work, public awareness – you name it," Brown says.[/quote]
Brown is the executive director of the Alaska Network on Domestic Violence and Sexual Assault. Her group provides victims with emergency shelters, hotlines, clothing, food.
It also uses a federal grant to help victims pursue civil trials. The network uses the money on training. Veteran attorneys mentor newer ones … so domestic violence victims don't get stuck with a lawyer who doesn't know the ropes of family court.
"And we've been doing that for about 15 years. We're one of the states that has received that grant every year for 15 years," Brown says.
Brown says nearly all of her three million dollar budget comes from Violence Against Women Act. The state does chip in some money and resources.
But she worries, if the bill lapses, there is no way the state could cover the federal contribution, and that means less services for the people who need it most.