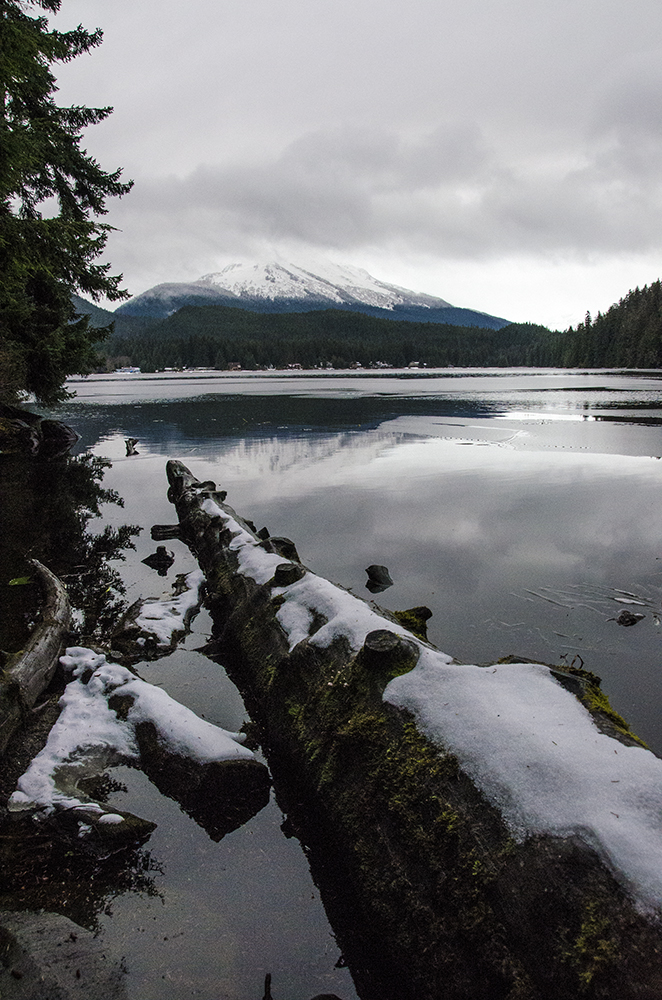 Juneau's laws regulating motorized use of Auke Lake need to be enforced.
That theme clearly emerged from Wednesday's meeting on Auke Lake management.
Dave Hannah, who has lived on the lake shore for about 50 years, put it simply:
"The rules are no good if you don't enforce them."
The meeting was the third in a series being held by CBJ Parks and Recreation to take public testimony from users and lakeside residents.
The review grew out of an accident last summer that resulted in the death of a teenager being towed in an inner tube that collided with a jet ski.  While the accident investigation did not result in any charges against a jet-ski driver, the city vowed to evaluate ordinances put in place in 2007 and 2008.
University of Alaska Southeast Chancellor John Pugh told the Parks and Recreation Advisory Committee that use of the lake and area around it has increased a lot since that time, but enforcement is nil.  He said he sees a number of infractions every day during the summer from his office.
"There are people using the lake with boats over 16 foot. There's people who come in from the salt water and run their engines to run out the salt water in the lake and that happens day in and day out, I've observed it," Pugh said.  "There's other misuses in terms of running inside the buoys that happens day in and day out as well."
Pugh said he watches parents drop their boat and kids off at Auke Lake for the day unsupervised, and worries about their safety.
[quote]
"
I don't think it's appropriate for teenagers to be running around with vehicles on a lake that do over 70 mph unsupervised.  And frequently that has been happening in recent years.  And that's a very dangerous situation," he said.[/quote]
Jet skiers and wake boarders said the city doesn't need more regulations; instead those in place now should be enforced.  But that's difficult for the Parks and Recreation Department and Juneau police.
PRAC chairman Jeff Wilson said it's better if users police themselves.
[quote]"Everybody has to get along on this lake and think about other people enjoying the lake and I hate to start having the police or staff go out and write tickets," Wilson said. "That seems like that's not what we want to do. We want the community to feel safe and recreate there."[/quote]
Stuart Robards said the issue is similar to problems the city faced years ago with hunters on the Mendenhall Wetlands.
"We had a situation that you probably are aware of on the Mendenhall Wetlands, where there were a lot of objections and complaints from people who were getting buck shot peppering their windows and that sort of thing," Robards recalled. "The Department of Fish and Game and the Game Board mandated that everyone who hunts on the Mendenhall Wetlands will have a hunter education card in addition to their hunting license. "
Robards suggested the city require Auke Lake users take a boater safety course, though he noted that too would be hard to enforce.
Parks and Recreation Director Brent Fischer said the city will continue taking written public comments on the issue, and staff will consider the comments as they review existing ordinances. He expects to send recommendations to the PRAC by January, when additional public hearings will be held.  Then the PRAC will send its recommendations to the Juneau Assembly.