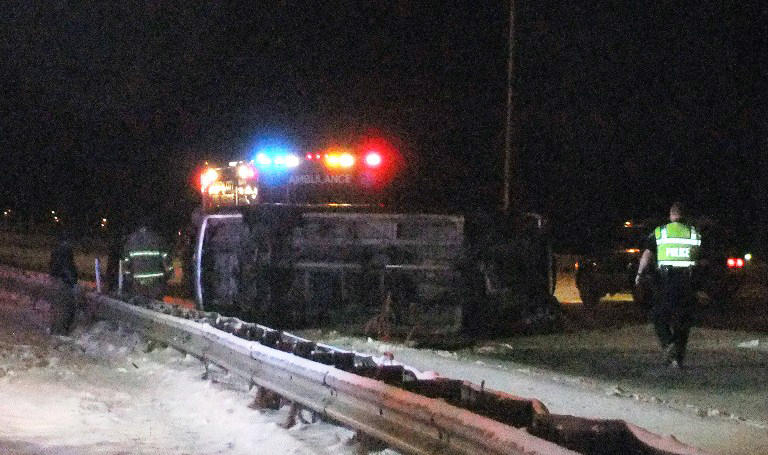 An accident on Egan Drive inbound tied up traffic Thursday about 6:30 p.m. near Norway Point.
The driver of a 2004 Chevy van lost control, the vehicle slammed into the guardrail then flipped on its side. The driver, an unidentified 45-year-old woman, was cited for speeding. There were minor injuries reported but it is unclear if there were any passengers in the vehicle.
We will update this story as soon as we have more details.