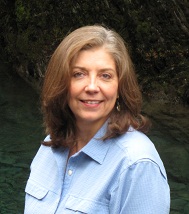 Longtime JCVB director Lorene Palmer will become the new director of the Alaska Division of Economic Development later this month.
Palmer has been director of the Juneau Convention and Visitors Bureau for more than a decade.  At the Department of Commerce, Community and Economic Development, she will oversee tourism, film, minerals, fisheries, and timber products, as well as small business support and the ARDOR program — Alaska Regional Development Organizations.
She says the Economic Development Division's major focuses are on Alaska businesses:
[quote]One is to actually do some economic program and strategies that will help Alaska businesses to start or grow and take advantages of opportunities to  use the tools the state has available and the other is help them grow. And the other is helping them use the tools available such as the financing programs with loans for small businesses to stimulate their businesses and help them grow. [/quote]
Palmer has worked in the visitor industry for about 30 years, including developing the tourism degree program at the University of Alaska Southeast.
She will stay in Juneau, where most of the Economic Development staff is located.
Elizabeth Arnett – who is tourism marketing manager for JCVB — will be interim director while the board looks for a new director.  Advertising for the position has already started.