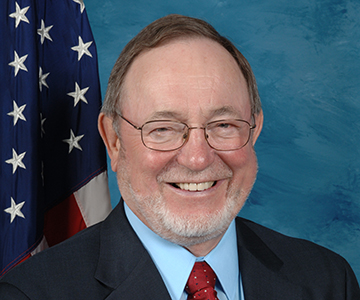 U.S. Rep. Don Young had no trouble defeating Democrat Sharon Cissna to win an unprecedented 21st full term in the House.  Alaska's lone congressman, a Republican,  now passes the late U.S. Sen. Ted Stevens' record of 40 years representing the state.
With more than 98 percent of the statewide voted counted, Young garnered 140,056 votes (64.5 percent) to Cissna's 61,458 votes (28.3 percent).
The Anchorage Democrat and seven-term legislator had trouble formulating a platform. She did not gain National Democratic Party support and the state party had little to say about her candidacy.
Cissna said the election was more about Constitutional rights than winning.
"I don't think I ever felt that it was about winning. I felt it was really critical that I did run because I am really concerned about the TSA issue," she said.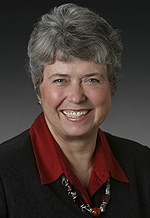 Cissna got into the race after she made national headlines in a fight against the Transportation Security Administration.  The cancer-survivor from Anchorage's university district still refuses to fly through airports where she has to be screened by TSA and might have a pat down. She travels to Whitehorse, Yukon by car to fly to the Lower 48.
Cissna says her campaign against Don Young took her to nearly 70 communities across Alaska.  She says she'll continue to work for Alaska now that she's lost the election.
Though she won't have her  Alaska House seat to help her do it, she says she'll continue "traveling through Alaska, finding out exactly what is happening across the state and how do we build strength in community after community, and create a state where the focus in on giving communities power to create their own economies of scale. "
With the defeat of Mitt Romney and no prospect of Republicans taking the U.S. Senate, Young and other Republicans will now quickly go into a lame duck session to deal at least temporarily with the longstanding budget standoff.