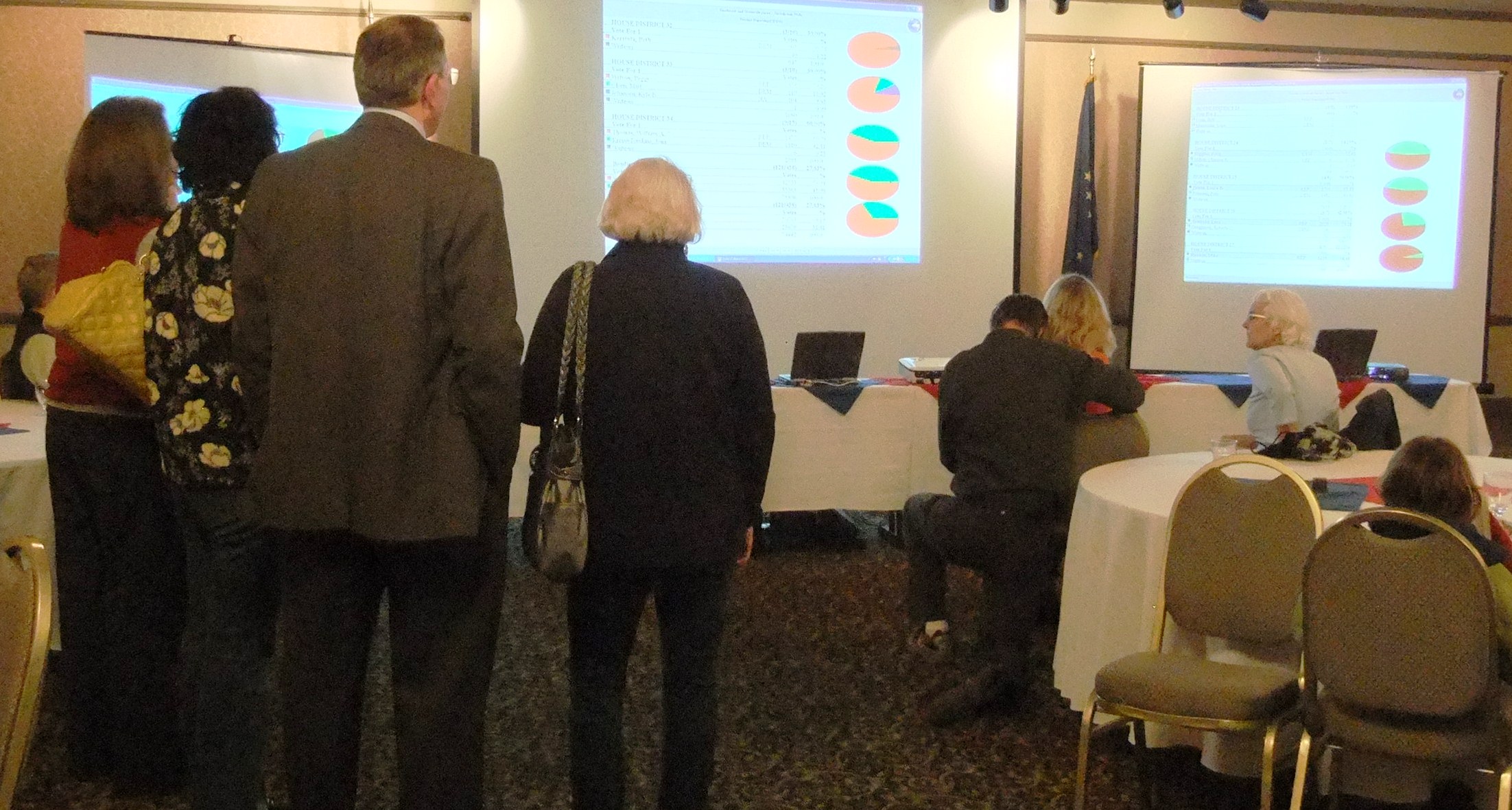 A few Capital City Republicans and Tongass Democrats gathered at Juneau's Baranoff Hotel Tuesday night to watch election results come in.
While Democrats were celebrating another term for President Barack Obama,  Republicans were pondering Romney's concession speech.  He called for bipartisan cooperation and said the nation's "leaders have to reach across the aisle."
Those words inspired some  Capital City Republicans, but Joe Geldhof said the fact Republicans took so long to embrace Romney as the Presidential candidate hurt his campaign.
"They did not run a particularly good campaign," Geldhof said as he watched Alaska election returns.   "I liked that he asked everyone to think about the president and to talk about bipartisanship and actually praying for the country, which is something everyone says but most people don't do."
Down the hall from Juneau's Election Central in the Baranoff Treadwell Room, Tongass Democrats watched Romney's concession speech and the President's acceptance speech.
As usual, Alaska went heavily for the Republican presidential ticket.  With more than 98 percent of the statewide vote counted, Mitt Romney and Paul Ryan won 120, 329 votes in the state, compared to 90,743 votes for Barack Obama and Joe Biden.  But in the Capital City, the Democratic ticket won.
Tongass Democrats' chairwoman Nancy Courtney said she was proud of Juneau for "leading the way to re-elect Barack Obama."
Coattails
Republican legislative candidates rode Romney's coattails in conservative Alaska, while Democrats lost seats in both the State House and the Senate.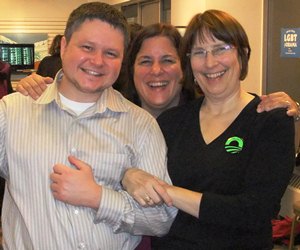 Courtney said she hopes the Senate will still organize as a bipartisan working group.
The current Senate has ten Democrats and ten Republicans, with all Democrats and six Republicans belonging to the coalition.
"It is what Alaskans should do on both sides to bring people together to do what's right for Alaskans and have a balanced agenda," Courtney said, "and not to see the partisanship that we see  at the national level."
In this election, 13 Republicans have won Senate seats, but several are members of the current bipartisan group, as are the seven Democrats.  The Senate is expected to organize later Wednesday.
Twenty-five Republicans have won House seats, with HD 34 too close to call until absentee and question ballots are counted.  The House majority and minority caucuses are expected to organize on Thursday.